Athletics/Physical Education
Here at Satit Prasarnmit International Programme we are serious about sport, and provide a variety of sports teams for both boys and girls. We encourage the young people at our school to have a passion for fair play during any sporting competition. The Sports Programme at the school traditionally provides a broad and holistic approach to participation, and our main aim as school is to provide 'sport participation for all, whilst striving for excellence.'
All students receive Physical Education lessons each week. During lessons our specialist teachers deliver a broad and balanced curriculum of games, athletics and swimming. In our sports programme students develop their physical skills, analytical and creative thinking, and consider the benefits of an active and healthy lifestyle. Through the promotion of achievement, progress, encouragement and excellence we look to nurture each students inner athlete, and seek to provide the concept of sport and exercise is for life
We are firm in our belief that sport for all should be a part of school life and is crucial in the development of a young learner's personal qualities. As a school community we share a commitment to exercise and physical recreation. Some students will wish to push themselves to achieve team selection and others will simply enjoy the fun of being part of representing their House at Sports Day, Swimming Gala and Inter House Games.
Our a valitied coaches support and guide students towards participation in top-level competition against other schools in Bangkok. Students who show outstanding talent and commitment to sporting excellence are invited to become part of our schools many sports teams, these groups of elite athletes work together to reach the pinnacle of sporting success.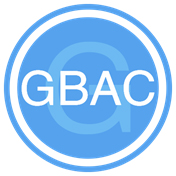 The main regular competition for our sports teams is against local international schools. Satit Prasarnmit International Progamme is part of GBAC (Greater Bangkok Athletics Conference) and provides opportunities for our selected young athletes to represent the school. The GBAC schedule includes weekly matches both home and away, followed by end-of season tournament in most sports.
An outline of the sporting seasons is as follows:
| | | |
| --- | --- | --- |
| Season | Sport | Month |
| Season 1 | Basketball | August – November |
| | Volleyball | Decomber |
| | Swimming | December |
| Season 2 | Football | January-March |
| | Athletics | February |
| Season 3 | Badminton | April-May |
| | Swimming | May |