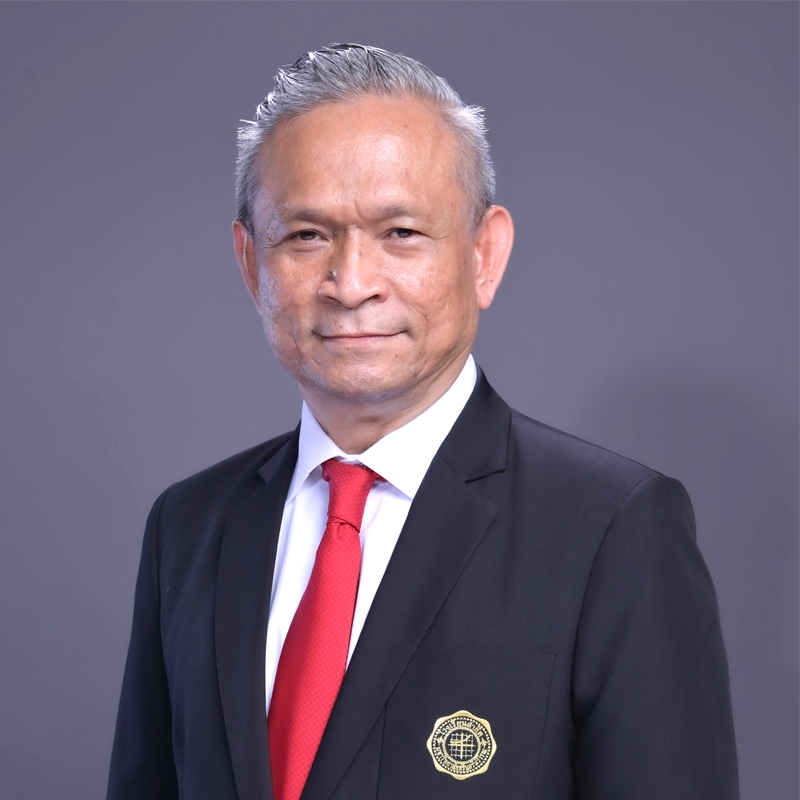 Asst. Prof. Chawalit Soongyai
School Director
School Director
On behalf of Srinakharinwirot University and Prasarnmit Demonstration School, it gives me great pleasure to present you with details of our International Programme.
We are extremely proud to have been the first government school in Thailand to offer such a programme, we are also proud to be a registered Cambridge International Centre and for our students to be achieving outstanding results in internationally recognised English in 2017.
Satit Prasarnmit International Programme aims to create confident learners who have a developing international perspective, and are thoroughly equipped to enroll on degree courses in Internatioal Programmes at Thai Universities or on degree courses at universities in courntries across the English-speaking world.
I thank you for your interest and involvement, and look forward to welcoming you as parents and students of Satit Prasarnmit International Programme.
Head of SPIP / Principal
I joined SPIP in August 2012 , when there was a total of 71 students. Since then, my role has developed into senior leadership, and I play the role of developing and organizing. I am very happy to have joined the ever-growing SPIP community which has grown tremendously through the efforts of all administration and teaching staff consistently working with our school parents' community. I have enjoyed watching SPIP grow from strength to strength over the 9 years I have been here, in terms of numbers, facilities, and the breadth of effectiveness of the curriculum offered. Now there are 356 students at SPIP and we offer the full British curriculum from year 7 to year 13 under the umbrella of the Cambridge International Examination Centre. As part of the senior leadership team of school, I would like to create new knowledge and networks at the international level to transform the education system into one that develops new quality students to be able to be the future change leaders.
My education background should be described as rewarding and fruitful. I hold a Bachelors First Class Honours Degree in Thai Linguistics and My Master of Education course at Chulalongkorn University. Now I am pursuing the doctor of philosophy program in Educational System Management Leadership (International Program) at Chulalongkorn University.
SPIP is different to all others I have worked at because It's like my extend family – I feel at home at work.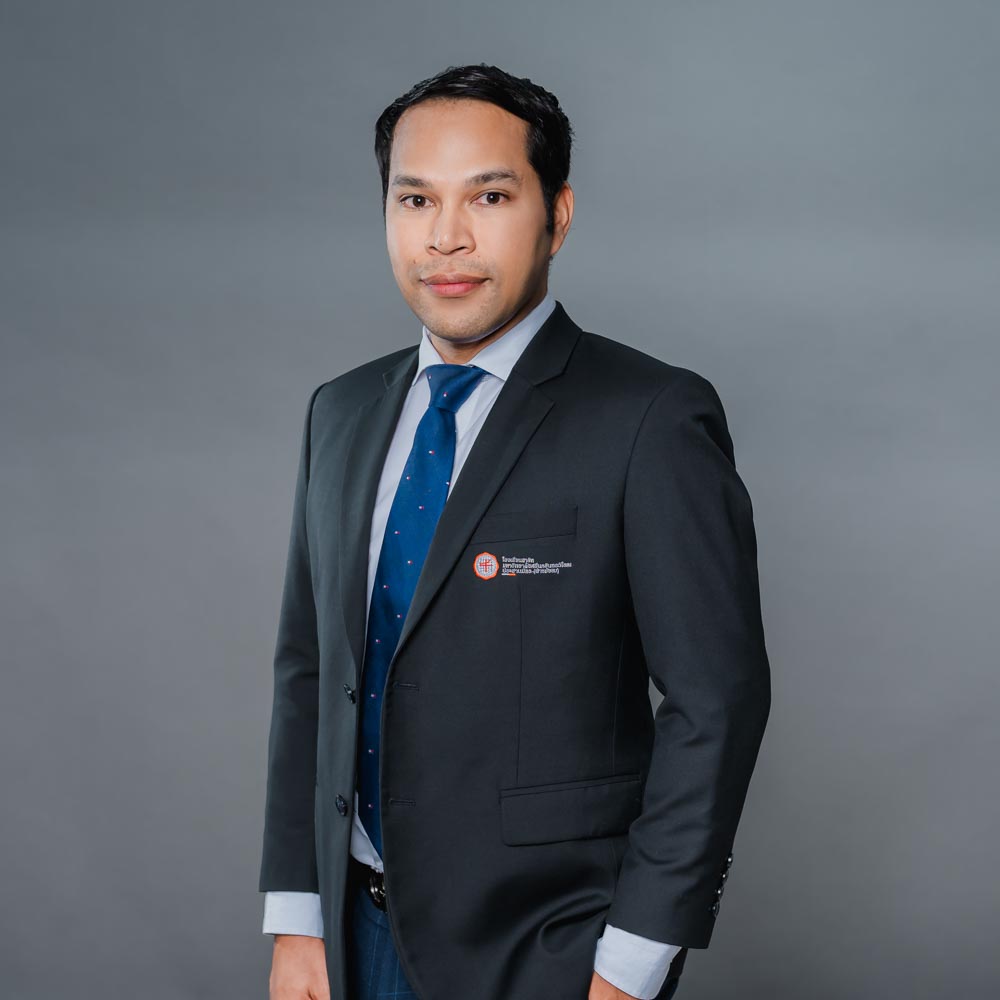 Mr. Sathibhoph Somtua
Head of SPIP / Principal
Email: sathibhoph.so@spip.in.th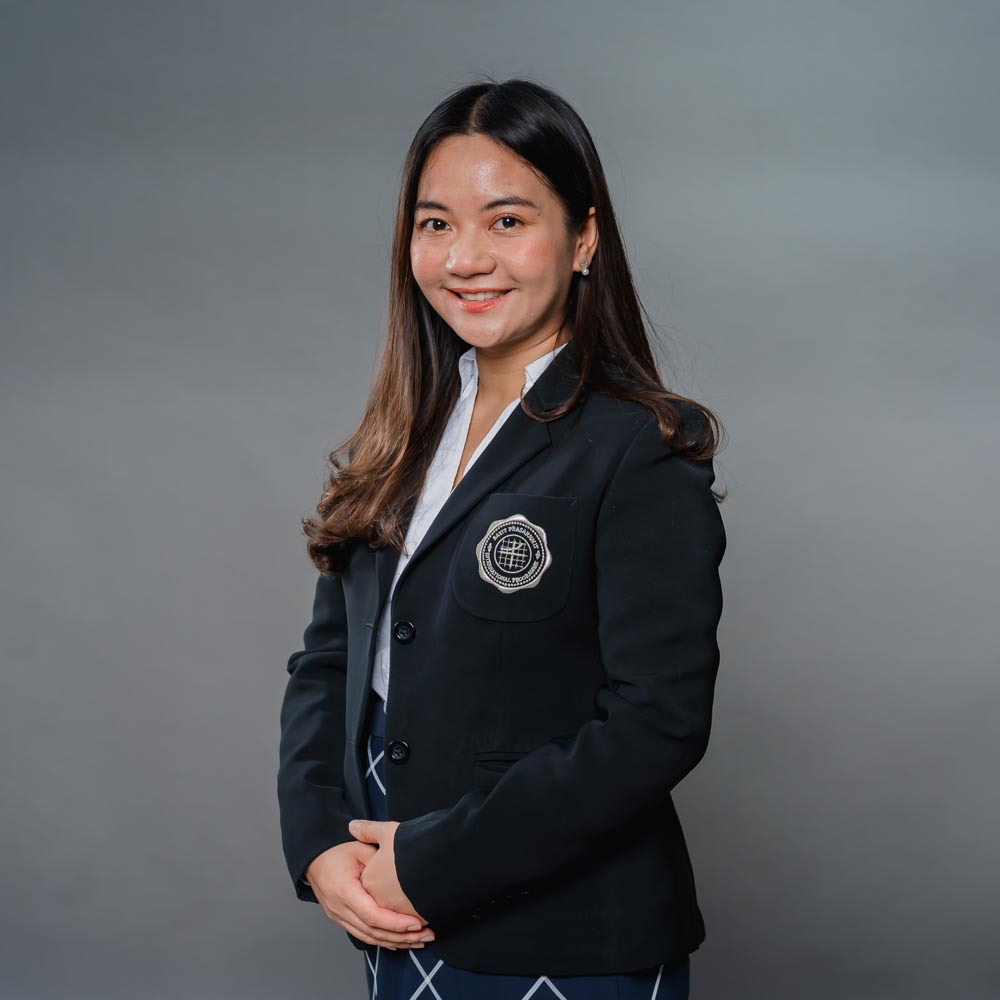 Miss Pruksapan Sawardsuk
Assistant Head of SPIP
Email: pruksapan.sa@spip.in.th
Assistant Head of SPIP
I graduated from Srinakharinwirot University both bachelor and master degree majoring in teaching English as a foreign language. After graduated, I became a teacher at Satit Prasarnmit Demonstration School (Secondary) (SPSM). I have been working here for almost ten years as an English teacher before I join Satit Prasarnmit International Programme (SPIP) as a Deputy Headteacher for Co Curricular Activities. My major role at SPIP is to make sure that all students at SPIP are happy to learn through activities administered by the school. What matters most to me is that school are for students, and every activity we create should be about what is best for our students. For me, nothing is more important than helping students to achieve their ultimate goal and enhance their learning potential. Finally, it is my great honor to be part of SPIP family and on behalf of the school, I commit myself facilitating students and also maximizing our school's potential.
Senior Educational Supervision and Foreign Relations
Satit Prasarnmit International Programme (SPIP) provides the atmosphere for study and creativity. At SPIP, we are committed to making every effort to take all
SPIP students on a voyage of self-discovery and academic achievement.
All teachers at SPIP will not only be a source of wisdom and knowledge, but will also be role models and mentors. They are most willing to help students combine their scholastic success with the life skills essential for success.
The aim of SPIP is to develop among its students all-round abilities, as individuals as well as team players and critical thinkers, by exposing them to diverse fields of challenging activities.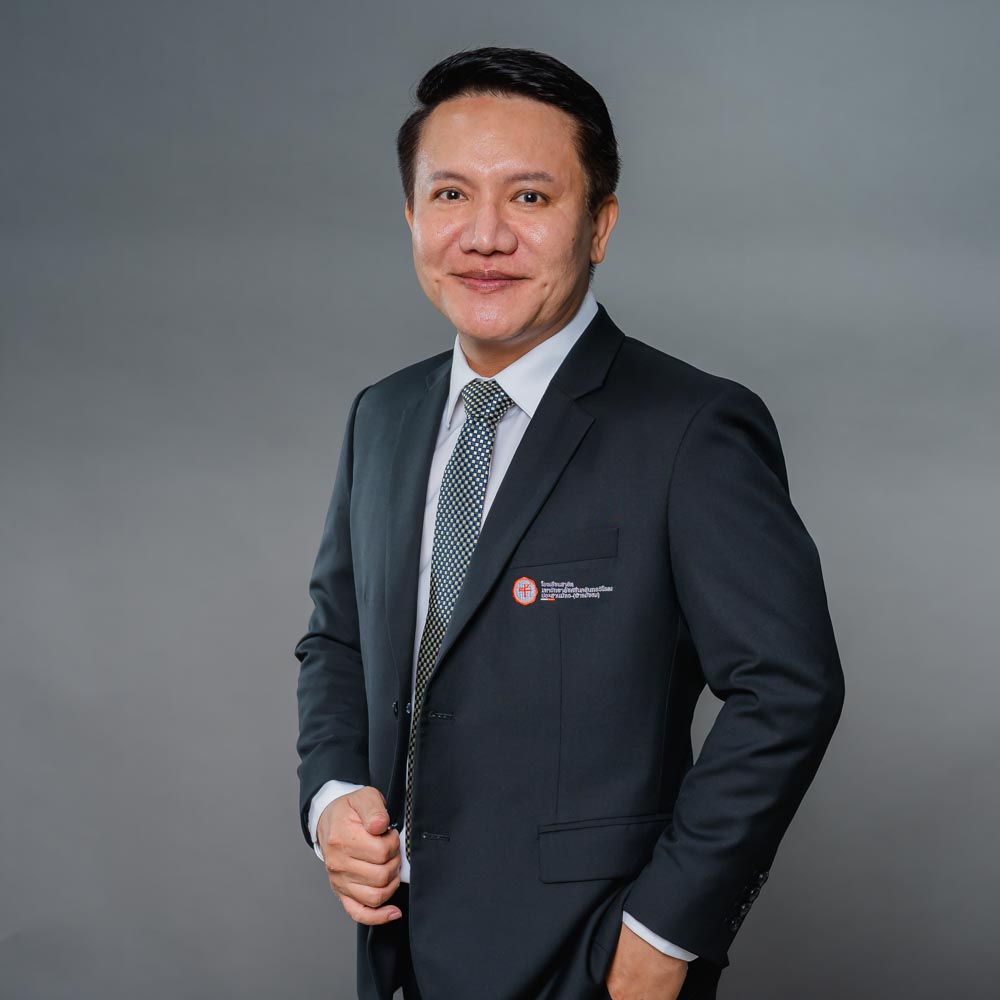 Dr. Worapong Saengprasert
 Senior Educational Supervision and Foreign Relations
Email: worapong.sa@spip.in.th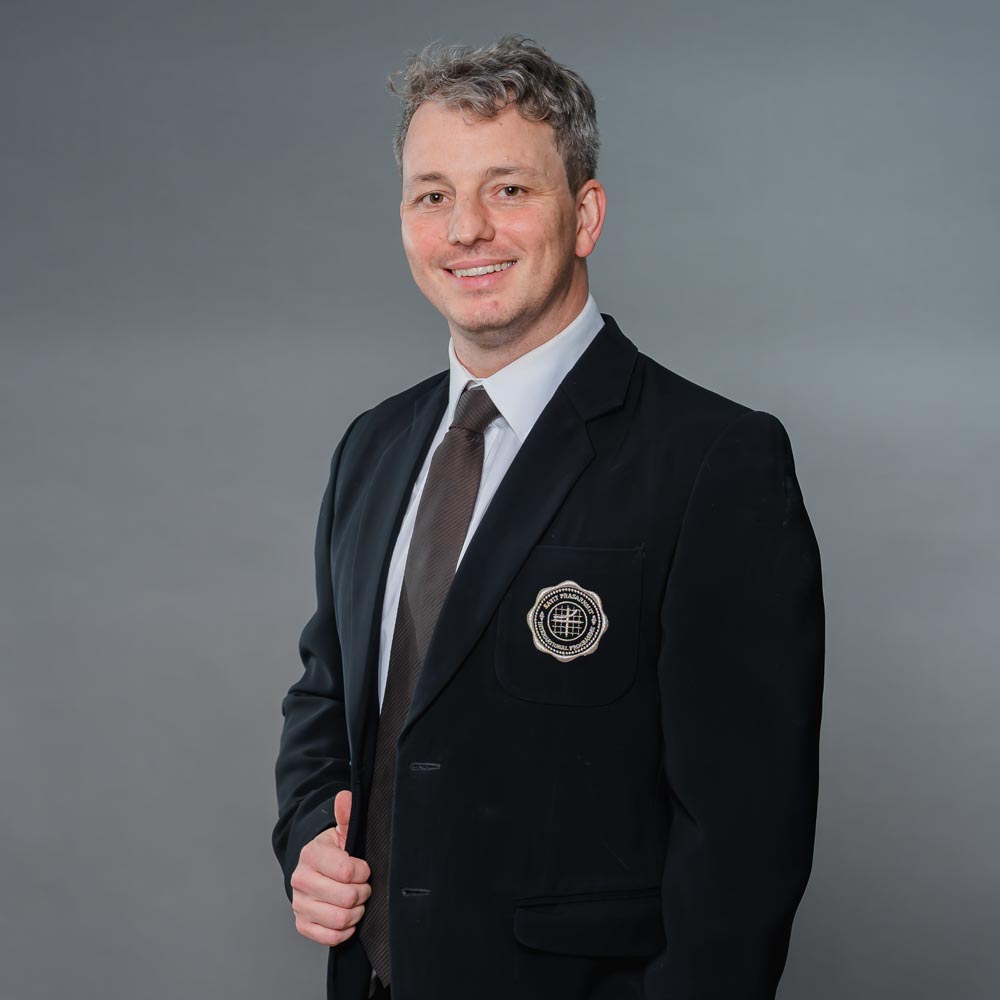 Mr. Luke Harris
Head of Planning and Curriculum Design
Email: luke.ha@spip.in.th
Head of Planning and Curriculum Design
I was born in South Africa and I'm a dual national being both British and South African. During my younger years in South Africa I developed a love for sports and exercise, competing for my school in any sport available. It was also at this time I knew that I wanted to become a teacher. My higher educational background is from Leeds Metropolitan University which specialises in sports, exercise and physical education. After my studies I started teaching in Manchester, England developing my skills in Physical Education before moving to Thailand to teach at SPIP in 2012.
My favourite sport is rugby union and during my teens I represented my province in South Africa and after moving to England played rugby at county level. I now have a passion for coaching, and particularly enjoy coaching basketball, football and badminton since moving to Satit Prasarnmit.
My teaching philosophy is that students should have the opportunity to enjoy PE no matter their age or gender, and that sport is about doing your best, not being the best. PE lessons should be fun, competitive and educational as it encourages students to have a passion for the lifelong benefits sport can have on individuals physically, mentally or socially.
History of Satit Prasarnmit International Programme
SPIP officially opened in March 2010 as the ideal alternative International Programme of Thailand on the campus of Srinakharinwirot University, Bangkok. The programme was established with the strong support and supervision of Prasarnmit Demonstration School (secondary) entirely based on the Cambridge Curriculum . Originally comprising of currentry just 70 students at the start, SPIP has since grown to more than 300, now.
Over the past sixty years, the Prasarnmit Demonstration School (secondary) has been widely recognized as an institution of considerable quality and this has lead to the high standard quality of SPIP as well. SPIP's academic programme is primarily structured for students who wish to enter universities abroad or outstanding international programmes at Thai Universities. The SPIP programme is accredited by the Thai Ministry of Education (MOE) which recognizes the SPIP diploma as equivalent to the Thai secondary school certificate
As a Cambridge International Centre, accredited by Cambridge International Examinations, SPIP is eligible to conduct Cambridge IGCSE and A level examinations and Cambridge Checkpoint tests. The Cambridge IGCSEs are recognized by the MOE as being equivalent to the Thai Secondary School Certificate.
Knowledge, Integrity, Leadership , Global Citizens
For the Satit Prasarnmit International Programme to be acknowledged as a leading provider of a top quality, challenging, diverse and holistic education based on the UK National Curriculum; fostering a passion for life-long learning amongst students of high moral integrity, capable of succeeding in the modern, global community.
The British National Curriculum-based International Programme at Prasarnmit Demonstration School (Secondary) aims to provide a quality education that develops the individual academically, emotionally and morally, while also paying particular attention to the culture that is uniquely Thai in nature.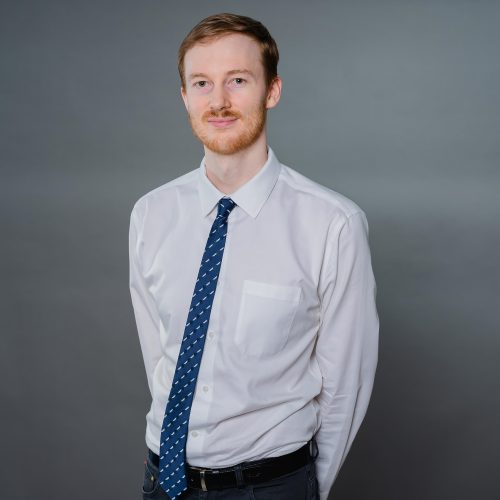 jack.br@spip.in.th
My name is Jack and I was born, raised, and educated in Malton in the north-east of England. I studied Maths and Physics at the University of Warwick, achieving a First Class award in both my Bachelor's and Master's degrees. I continued my academic journey at Warwick, completing a Ph.D in Physics (specifically Nuclear Fusion) and teaching physics classes to first year undergraduate students. After that I worked as an A-level maths teacher and academic boarding staff at Kensington Park School in London, before moving to Bangkok in July 2021 to teach maths at SPIP.
It was during my Ph.D that I realised my love of teaching, and my desire to inspire students to take ownership of their learning and to help them develop the foundational skills needed to become effective self-learners. I believe that students will achieve their best when they have a supportive environment in which they can ask questions, develop their curiosity, and learn through trying, even if that means they sometimes fail along the way.
Beyond the classroom I'm an avid chess player and juggler. I also look forward to exploring the South-East Asian region and learning about local cultures.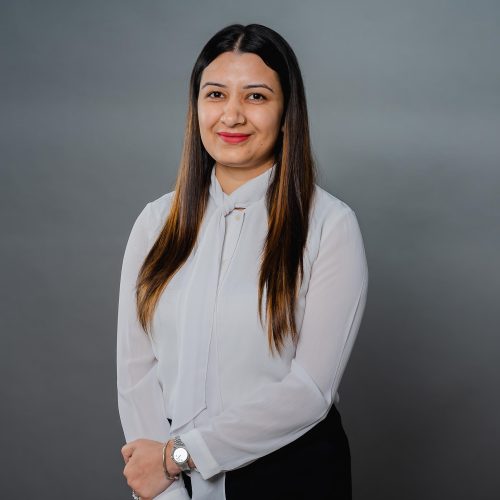 pooja.ku@spip.in.th
I grew up in New Delhi, India. I graduated from the university of MDU with a major of science and maths in 2012. Afterwards, I completed my masters in maths in 2014 and teaching diploma in maths and science in 2015.
I worked as an IGCSE and A level mathematics teacher in India for almost 3 years prior to moving to Thailand in 2018, where I worked in Crescent international school as an A level maths teacher for 4 years. Now, I feel privileged to be a part of a great institute at SPIP as a maths teacher and I am looking forward to sharing my knowledge and experience.
My philosophy as an educator is to try and bring the best in every student and to give them the confidence to achieve their potential.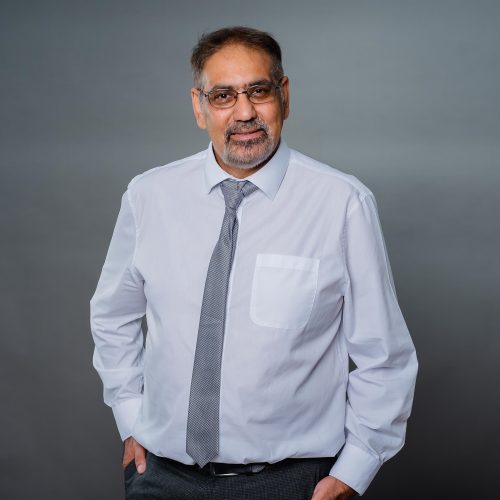 tafail.hu@spip.in.th
My name is Tafail and I was born and raised in Birmingham, United Kingdom. I did my degree in Physics at Aston University and subsequently did a Masters inTelecommunication. I have been teaching high level mathematics for over 20 years and have experience teaching A-level maths and Higher GCSE maths in the UK. I was the lead A-level teacher at an Ofsted 'Outstanding' Sixth form college in the United Kingdom and have had my lesson observations regularly graded as 'Outstanding' by an Ofsted inspector. My contributions to my previous department helped secure the department a Grade 1 on their last Ofsted inspection. Getting such observation grades reinforces my passion t deliver high quality teaching in ensuring my students achieve the best grades possible. Over the years, I have followed changes to the maths curriculum closely and adapted my teaching style and resources to accommodate such changes and provide the best teaching experience that I could for my students. My commitment to teaching and the help that I have provided my students has allowed them to not only achieve, but on many occasions surpass their Target Minimum Grades. I am regularly approached by fellow colleagues who may need advice on how to teach particular mathematical topics and need help in refining their expositions. I have also supported students who have undertaken different exam boards in which they can face some challenging questions.
I always believe once we provide students with the right teaching environment, quality and challenge that students can achieve their very best in their subjects.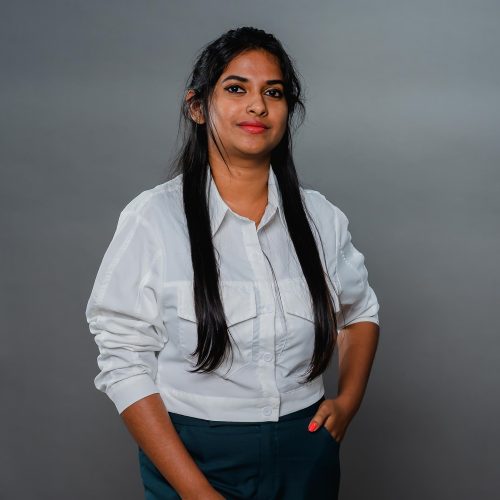 ardra.as@spip.in.th
My name is Ardra Asok. I was born and raised in Kerala , a southern province in India. I did my bachelors in biomedical engineering in TKM institute of technology, Kerala. In 2020 I moved to Thailand for my further studies, I was fortunate to complete my coursework of Masters in biomedical engineering from the prestigious Mahidol university of Thailand and this experience opened doors to engaging biomedical and medical robotics research projects. During my master's I discovered a passion for teaching, which inspired me for the transition into the field of education. I've had the honor to guide students across subjects such as Mathematics, Research, Science and English. Notably, at Assumption College, I taught Mathematics and served as a research project advisor.My mission is to create a positive and supportive learning environment, equipping students with essential skillsets alongside mastering Mathematics. As a proud math educator at SPIP, I'm deeply grateful for the enriching exposure I've gained.My teaching philosophy centers on nurturing students' ambitions, guiding them towards independence and self-sufficiency. Besides my dedication to teaching, I find joy in dancing and choreographing, allowing me to express my creativity beyond the classroom. It's a privilege to be a part of this educational journey.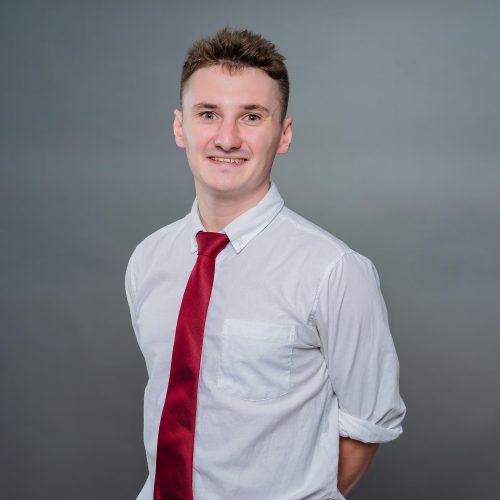 james.de@spip.in.th
Hi, my name is Jamie, and I am excited to join SPIP as a mathematics teacher. In 2020, I graduated from the University of Exeter with a Master's degree in Advanced Mathematics. During my time at university, I discovered my passion for teaching while tutoring mathematics to A-Level students. After graduating, I sought to pursue a career in teaching and found my way to Thailand.
My goal is to inspire my students to enjoy learning mathematics and to share the joy that success in this subject can bring. I am committed to fostering their problem-solving skills and encouraging them to apply their understanding by presenting intriguing problems that challenge and engage them.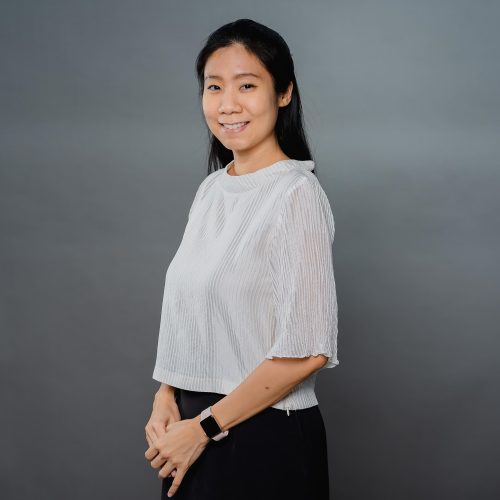 shalene.sa@spip.in.th
I was born in the United States and was raised in Thailand. After graduating from Ruamrudee International School (RIS), I lived in the US for over ten years while completing undergraduate and graduate degrees in chemical engineering and postdoctoral work in biophysics. I discovered my passion for teaching through high school mentoring programs and teaching assistantships while working on my Ph.D. degree at the University of Southern California. Recently, I earned my M.Ed. degree from Assumption University of Thailand
I have been at SPIP from 2019 and currently teach International A Levels Chemistry. I also work with upper school students on conducting research. Last year, I advised the SPIP Helping PAWS Club to raise money for charity, and it has had a successful start. I look forward to developing it further this year and involve volunteers from PAWS Bangkok on this.
I model my teaching style after my favorite teacher at RIS. She is respectful of students' individual strengths and learning styles and always found fun ways to teach with activities. I recognize that I still have plenty to learn. I do not see myself as the source of knowledge for students but rather a facilitator for their learning.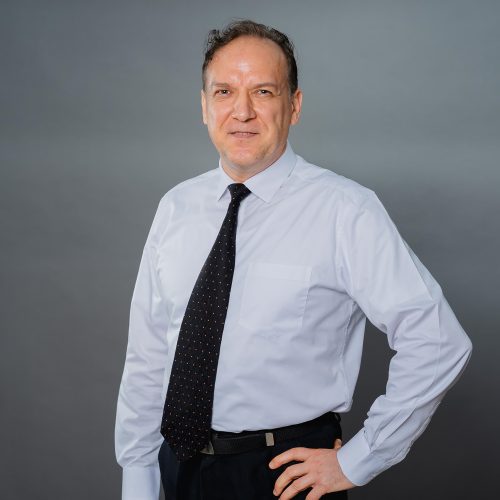 ionel.di@spip.in.th
I was born in Romania and I received my lower secondary education in my hometown Focsani where I discovered my attraction to Physics. I attended the upper secondary school in Constanta, winning many Physics competitions and graduating with a maximum score in Physics at the National Baccalaureate. I attended the University of Bucharest graduating from the Department of Theoretical Physics with a Bachelor's Degree. I have obtained my Master Degree in Science from the Department of Physics of Tohoku University, Japan, where I did research on superconducting materials using photoelectron spectroscopy. I am a certified teacher of physics for secondary school.
I have been a teacher for twelve years, teaching sciences and mathematics at national and international schools in Romania and Thailand. This is my third year in SPIP and I will be teaching iGCSE Physics and iA-Level Physics.
There remains a lot to discover about the world and I inspire my students to become curious about these unknowns. I like to share my knowledge and understanding with the students and I believe that discipline and focus on studies can lead to great academic achievements and to a successful career later in life.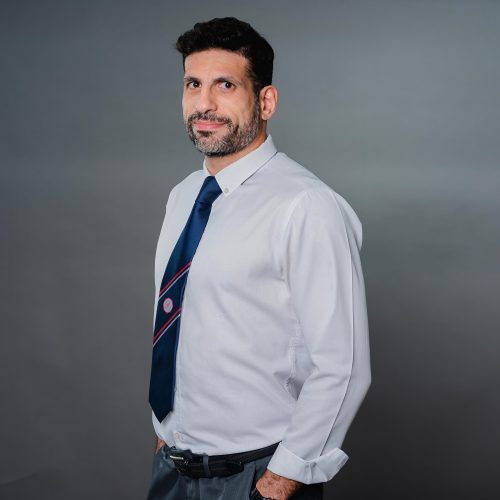 Massimo.ca@spip.in.th
MMy name is Massimo Carboni and I am a full-time maths and science teacher at SPIP, where I have been teaching for two years already. Since graduating from Queen Mary, University of London with a degree in physics, I have taught both in the UK and China before moving to Thailand where I was a maths and science at an international school before joining SPIP. Although I have been teaching for more than 12 years, I am still passionate about the job and seeing the students work hard and develop an interest for the subjects motivates me to do my best as a teacher every day. I am a fair and friendly teacher, but I always push my students to fulfill their potential and achieve the best possible grade. I am always excited about the new opportunities and challenges that working in SPIP's dynamic and professional environment presents, and I wish to see many of my students develop as young scientists and take up a science subject at university. My main area of interest still remains physics so I read scientific publications by physics magazines and journals, and my hobbies include hiking, scuba diving, and muay Thai.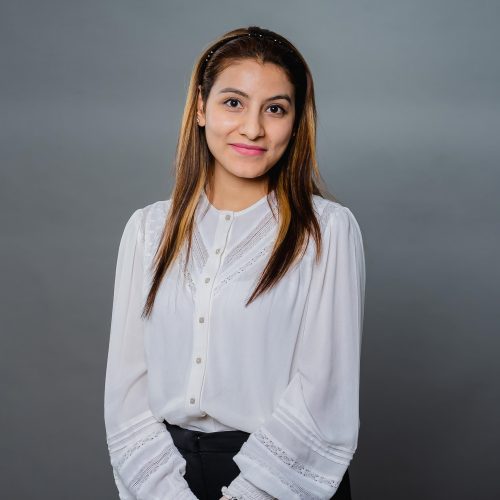 sahiba.ja@spip.in.th
My name is Sahiba Jaggi, and I was born and raised in India. I graduated from University of Delhi in 2012 as one of the top students and received a Bachelor's Degree in Botany (Honors). In 2014, I earned my Masters of Science degree in Microbiology from Amity University.
Before moving to Thailand in 2019, I was fortunate enough to work as a Senior Research Fellow at a medical college in India for 4 years where I conducted many research projects on microbial infections in humans and gained invaluable experience. I imparted many training sessions, seminars and lectures to undergrad students pursuing Medicine and it was during this time that I discovered my passion for teaching. Being TEFL certified I have a specialization in teaching young learners.
I have had the privilege of being a part of SPIP for one year now. I teach Biology to KS5 and Science to KS3 students. As an educator I want to help students meet their fullest potential in all areas of development and I strive to create a community of learners that nurtures this growth in a positive and fun environment.
I look forward to meeting you at SPIP.
arti.du@spip.in.th
My name is Arti Duseja and I joined SPIP in 2013. I am from India, received a Bachelor's Degree in Education, Bachelor's Degree in Zoology and Chemistry, Master's Degree in Chemistry and a Master's Degree in Computer Applications as well. Apart from my degrees, I also have an Advanced Diploma in Software Applications and have successfully completed Cambridge Training for A-level ICT. I have always been inclined towards academics and am willing to study at any age. I have been in international education (UK and Singapore curriculum) for the past 13 years, teaching Chemistry and ICT in Thailand and learning about its rich and vibrant culture. I started as a Chemistry teacher in SPIP and later on moved to the Computer department and right now I am teaching Chemistry to IGCSE, ICT to IGCSE and IT to A level students.
I have a true passion for teaching; helping each child progress in all areas of their development—academic and social —is a challenge that I am honored to accept daily. I strive to create a community of learners that nurtures this growth in a positive, fun environment.
This will be my ninth year at SPIP and I am looking forward to more glorious years within this wonderful community.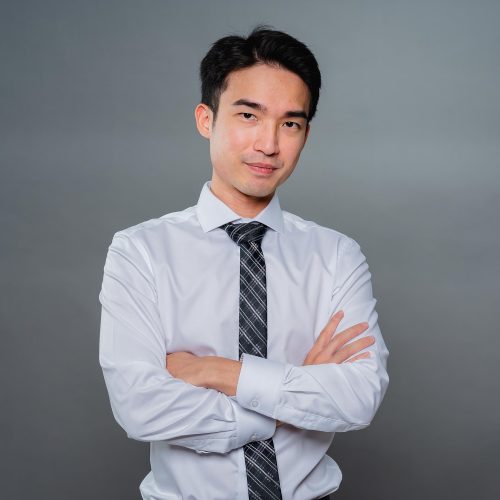 phillip.tr@spip.in.th
Hello! This will be my 7th year teaching and I have experience being a chemistry lead teacher as well as being a mentor teacher. I teach KS3 science and iGCSE Chemistry here at SPIP.
I was born in the United States and grew up in the American South. I have a B.Sc in Chemistry and worked as a professional chemist for roughly 5 years after graduating. I have a strong passion for chemistry and even more so for teaching. I do my best to bring my industry experience into the classroom and always try to get my students to see how chemistry is involved in our everyday lives.
My philosophy in the classroom is very simple. I strive to help all my students be successful in learning regardless of their background or skills. Everyone is capable of learning and growing in my classroom. It is not about being the best, but it is understanding that every student has their own starting point and their own unique path towards success. Success is growth in my eyes. My teaching will always reflect on this core idea. Everything I do is to help my students grow as individuals well beyond my classroom.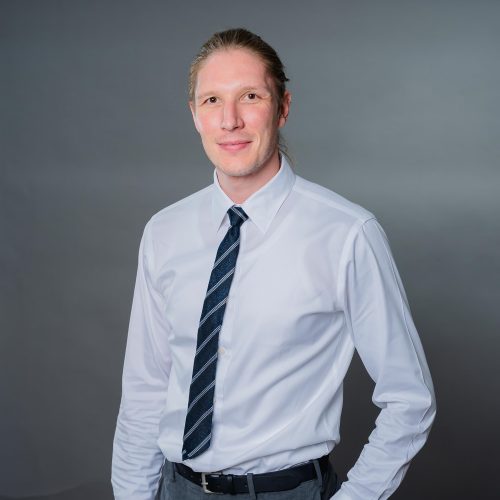 george.mo@spip.in.th
My name is George Mortley and I am a physics teacher here at SPIP, where I teach years 10 and 12. I graduated in 2015 with a Master of Biomedical Sciences degree from the University of Southampton. I have previously worked as a quality control scientist at Guy's and St Thomas' Hospital in London before completing a PGCE at the University of Sussex in 2018.
This will be my fifth year teaching but my first year teaching in Thailand. I have spent the previous four years teaching in London – specialising in KS4 and KS5 sciences. I am looking forward to teaching at SPIP where I can inspire lifelong curiosity in the students I teach and an appreciation for the physical world around them using everyday examples of the physical concepts taught in class. Teaching is not only about a formal education but growing and developing young people into well-rounded individuals with the skills for lifelong success along any path that they choose.
Outside of the classroom I enjoy watching, and playing, football – supporting Chelsea my entire life. I am a keen cyclist and always look for new ways to challenge myself in a sporting environment, my ultimate goal is to complete an ironman triathlon.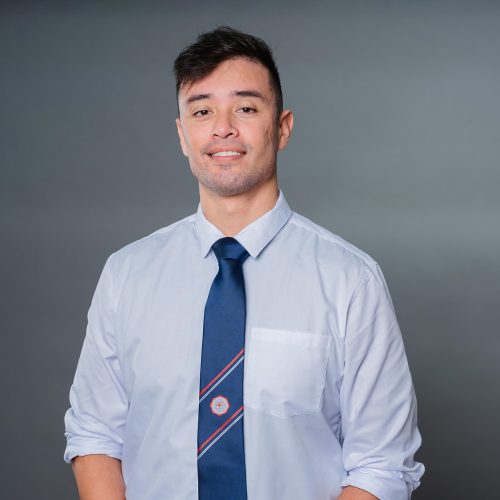 christopher.te@spip.in.th
"My name is Christopher Terry and I was born and raised in the UK. I am originally from Nottingham but spent most of my life living near London. I graduated from the University of Nottingham with an MSc in Biochemistry and Biological Chemistry and worked in the Engineering Industry before traveling and volunteering in teaching projects in India and Nepal. Since then, I began my formal career in teaching in Thailand for 6 years, and have furthered my teaching studies at the University of Derby. I am a big fan of exploring, partaking in new experiences, and participating in sports and fitness activities.
As a new teacher joining SPIP, I have already had the pleasure of engaging with the Year 6 and 7 students during the Bridging Course with an array of enjoyable English lessons and fun activities. I am thrilled to continue as the Year 10 and 11 iGCSE biology teacher and KS3 science teacher as well as the Head of Yaksha and I look forward to an exciting year ahead.
My teaching philosophy prioritize creating an inclusive and engaging learning environment where students can enjoy a transformative journey that empowers them as critical thinkers and lifelong learners. As an educator, I serve as a mentor, encouraging curiosity beyond the classroom and embracing mistakes as opportunities for growth. My ultimate goal is to encourage enjoyment in education and ignite a lifelong passion for learning in my students.
I look forward to the exciting times ahead!"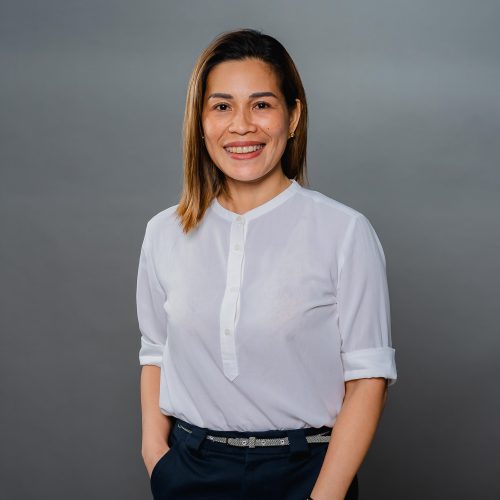 dorilie.da@spip.in.th
My name is Dorilie B. Datahan. I am honored that I have been selected to be part of SPIP as Laboratory Technician since March 2021. I am a graduate of Bachelor of Science in Chemical Engineering and also earned units in Secondary Education major in Physical Science. I used to work in the Textile Industry as a Laboratory Chemist for a couple of years, and my first teaching job was in the Philippines in a government school where I taught Science to Grade 9 students. I have been working in Thailand for four years now, and prior to SPIP, I taught science in an English program school in Nonthaburi.
My main duties and responsibilities working as Laboratory Technician include managing laboratories and ensuring that the right equipment, tools, chemicals and other materials are adequately stocked and kept in working condition. I also prepare chemicals and lab equipment and plan laboratory exercises with the science teachers.
Teaching for me is also rewarding and gives me a sense that I am making the world a better place one student at a time. My teaching philosophy is very simple: "Students do not care how much you know, until they know how much you care". I show my caring by forming relationships with my students and trying to help them find their dreams and strengths so they can believe in themselves the way I believe in them. Either way they are the future and have unlimited value.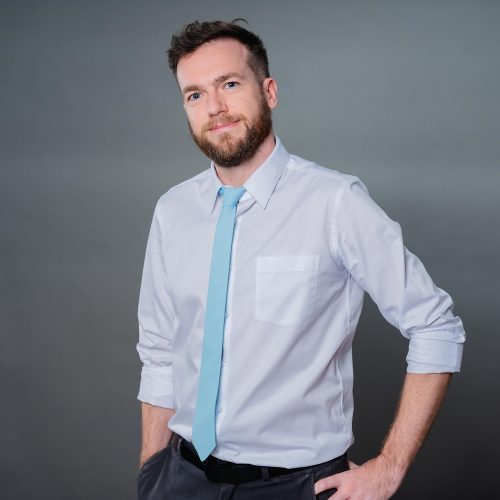 dominic.ja@spip.in.th
I am originally from Cornwall in England but have been working in Thailand since 2008. After finishing my GCSEs and A-Levels, I then graduated from the University of Plymouth with a BSC in Social Science. Having become qualified to teach English as a Second Language, I also completed my Diploma in Education through the University of Nottingham.
I began teaching ESL in Thailand in 2008, before moving to SPIP in 2012. Since joining I have been an English as a Second Language teacher for both KS3 and KS4, and have helped a large number of students prepare for their iGCSE exams. I became the Head of English in 2019, and have been responsible for overseeing the curriculums for ESL and First Language English. I have also been involved in numerous sports teams and charity events during my time here.
I aim to create a learning environment that allows all students to feel relaxed and not be scared to make mistakes. I wish all of my classes to be informative, but also provide students with skills to take into the real world. It is my belief that if they see value in the lessons being taught, they will be more motivated to work hard and be successful.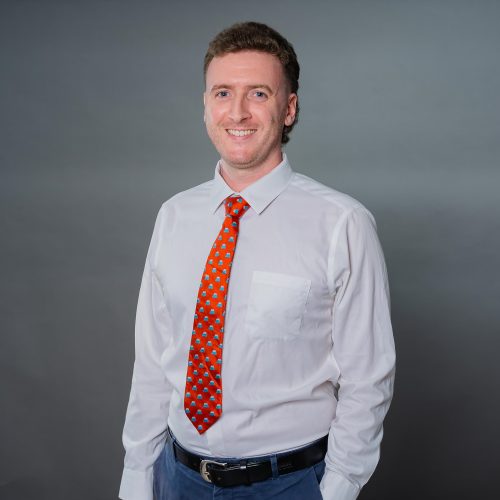 alex.wa@spip.in.th
Hi, I'm Alex Warren and I'm from Nottingham, England. I graduated from the University of Essex with a degree in English Language (B.A. Hons.). After gaining my CELTA qualification I moved to China to teach English in Yangzhou, Jiangsu, before moving to Bangkok a year later. I then returned to the UK to gain my Professional Graduate Certificate of Education from Nottingham Trent University. I think it is important to create a supportive and engaging classroom where students feel encouraged to express themselves creatively in English. I love to learn new things and I spend a lot of my free time listening to music, playing guitar, working out, and reading. I aim to foster a love of learning in each of my students in order that they can thrive and give them the skills to take advantage of all of the opportunities that life offers.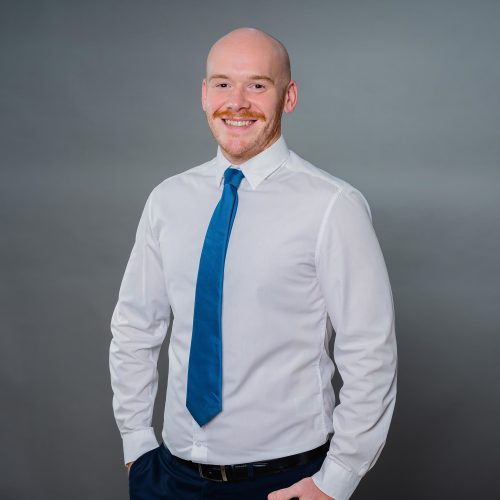 jonathan.le@spip.in.th
I was born and raised in South Wales, UK, where I attended and completed all of my academic achievements to date. This included attending Dyffryn Comprehensive School, before moving on to Neath Port Talbot College to study A-Level History, English and Political Studies, and then obtaining a B.A. History (Hons) degree from Aberystwyth University. I obtained a qualification in Teaching English as a Foreign Language some years later in the UK, and taught the subject for several years in Taipei, Taiwan, before returning to the UK to develop my teaching career by gaining my PGCE with QTS in Secondary English.
I arrived at SPIP for the 2022-23 academic year, taking up the positions of Year 7 Humanities and PSHE teacher at the school. This year I will be moving over to the English department, whilst keeping a Year 7 History class. I have also taken on a new role as Head of Key Stage 3. Furthermore, I will be reprising my role as a coach of the Under-15 GBAC football team.
I see learning as a collaborative experience where students should feel safe to voice their opinions, challenge others, and respond well to challenges themselves. I believe in creating a classroom environment where students share ideas and learn from each other, building a strong sense of teamwork to achieve their goals together.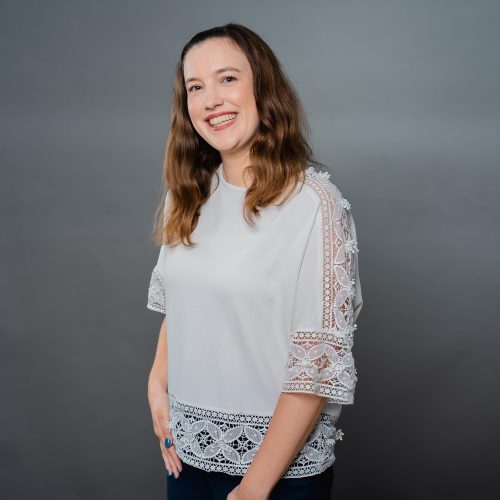 ceara.ha@spip.in.th
Hi, my name is Ceara. I teach English and English literature at SPIP.
I was born in Canada and then moved to Ireland as a child. Being raised as a dual national fostered my love of travel from a young age and I am very excited to continue my teaching journey in Thailand.
I graduated from Queen's University Belfast with First Class Honours in English and History. As someone who has always valued and loved learning, I applied for the Teach First Leadership Development Programme (UK teaching programme) in my second year at university. While there are many routes into teaching, I chose this particular pathway as I wanted a challenge. Teach First is a hands-on approach – teaching full-time while simultaneously studying for the PGDE with UCL. I have taught in London for the past four years and I look forward to continuing my teaching journey with SPIP.
In the classroom I use a social constructivist approach which emphasises that learners are social beings who interact with others and society, thus affecting their cultural practices and ways of viewing the world. I believe it is essential for all students to be fully engaged and given the opportunity to discuss and reflect upon their ideas and the ideas of others. Therefore, I aim to create a collaborative and inclusive learning environment in all my lessons. I also strive to create a classroom environment in which students feel supported and confident especially as they engage with new and challenging literature texts. I am passionate about English literature and I hope to instill this passion and enjoyment for English in my students.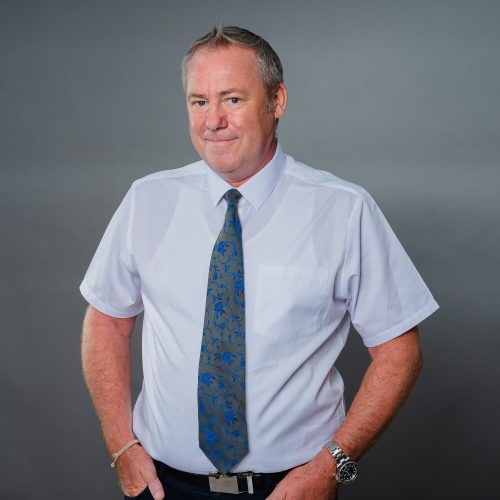 david.wo@spip.in.th
My name is David Wolf. I was born in Surrey in the UK and studied English Literature at the University of Leeds. I like travelling and my greatest trip was in 1999 when I spent a year travelling solo around the world. That is why I am living in Thailand here! I have lived in Thailand since 2001 and I live in Hua Hin with my wife and six year-old son. In my free time I like music, books, films, cycling and swimming in the sea.
Eastern Languages Department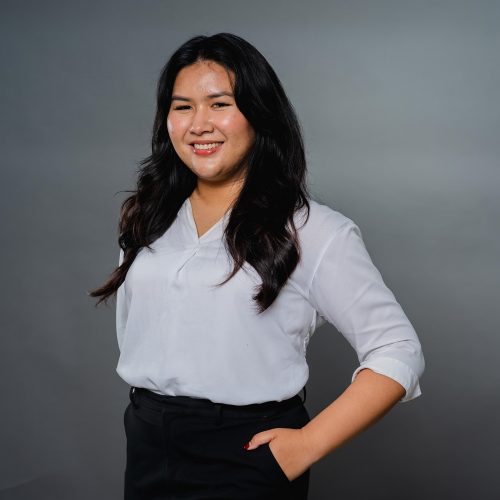 phusinan.sa@spip.in.th
My name is Phusinan Saranyutanon. I completed a bachelor's degree in Secondary Education, teaching Thai Language major, from the Faculty of Education, Chulalongkorn University. When I was a university student, I used to teach Thai tutoring classes and at education camps, so I have been teaching various ages of students from primary school to adults.
I believe that all students are different and everybody can improve and develop themselves. I facilitate my students and create a positive environment for my classes so my students will be happy to study Thai and be able to improve their Thai skills which they can not only use for the tests but also can adapt to their daily life.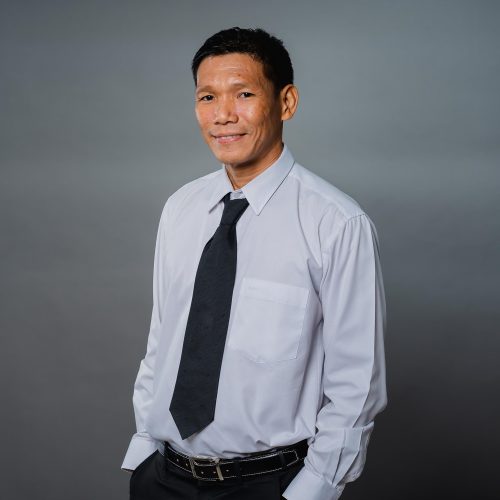 wirut.wi@spip.in.th
I joined SPIP in March 2013, I have been working as a Thai language and culture teacher since then. I also help the Thai Department to arrange the Thai traditions and cultural activities.
Before I came to teach here, I worked as a Thai teacher at Shrewsbury International School from 2003-2011. Then I moved to teach at Panyaden School in Chiangmai for one year. Finally, I moved back to Bangkok to join SPIP and have taught year 7 to year 11.
My education background, I graduated with my Bachelor of Arts Degree in International Relations with a minor in History from Ramkhamhaeng University Thailand. After that, I studied for a master's degree. in International Relations from Ramkhamhaeng University.
.
I have been teaching here at the SPIP for 9 years. I feel very connected to the people and the school environment.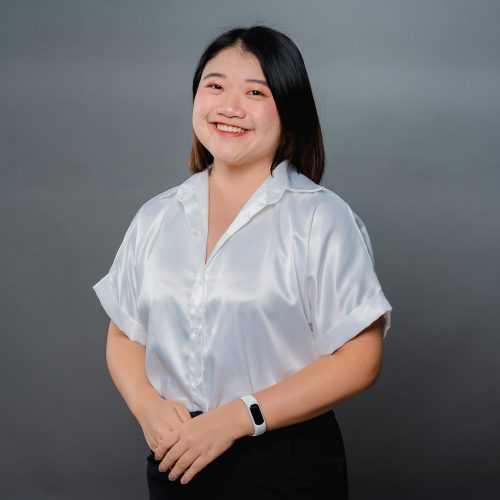 sirikan.pr@spip.in.th
My name is Sirikan Prasomsin. After studying at Kasetsart University Laboratory School for 12 years, I completed a bachelor's degree in Secondary Education, majoring in Teaching Thai and English Language, from the Faculty of Education, Chulalongkorn University. During my university life, I enjoyed teaching both Thai and English through voluntary teaching programs and tutoring various ages of students from kindergarten to high school.
Throughout my experience as a Thai-English teacher, I believe that every student has different ways of learning. I will try my best to provide them a safe space for communicating and exchanging their thoughts in Thai and the activities that make them meet their potential in Thai communication together with learning Thai culture as well.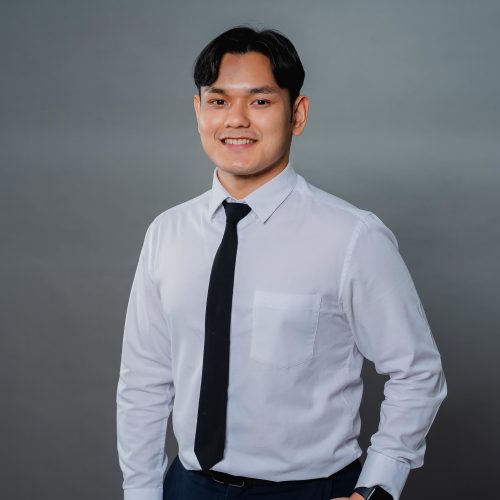 thodsapon.ph@spip.in.th
My name is Thodsapon Phonhiran. I hold a B.E. with First Class Honors from Chulalongkorn University where I concentrated on the art of teaching Thai and English language for secondary education. I have been tutoring both subjects since my first year of college and I have completed my teaching practicum at Traimit Wittayalai and Chulalongkorn University Demonstration Secondary School.
I strive to create a communicative, collaborative, and fun classroom environment through language learning. I have a passion for building relationships with my students, implementing technology in the class, tailoring my teaching methods to cater to diverse needs, interests, and learning styles of the students, and of course, nurturing their linguistic competence. I aim to inspire students to embrace the beauty of Thai language and appreciate the richness of Thai culture.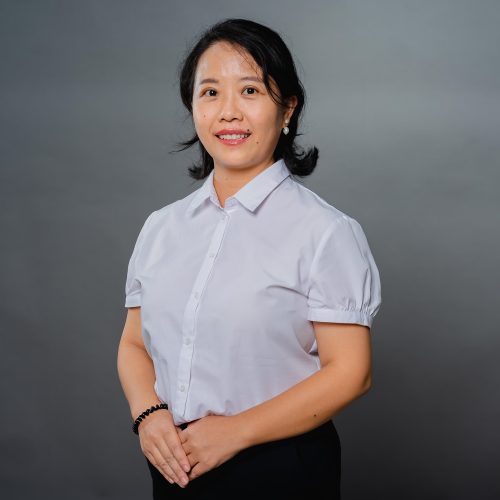 jingji.zh@spip.in.th
I was born and grew up in China. I obtained a Bachelor's of degree in Teaching Chinese as a Foreign Language from Beijing Language and Culture University in China, and a Master's degree in Education at Assumption University, Thailand.
I am a dedicated Chinese Language and Culture teacher with over ten years of experience, and I have been teaching Mandarin to IGCSE students in SPIP for over five years. I have been teaching Mandarin to various ages of students from primary to high school students at three International schools.
I believe that all students are unique, and I will try my best to provide a safe environment where students are encouraged to share their ideas and take on challenges. I work to ensure my classroom is a safe space for sharing feelings and allowing students to be themselves, as well as involve students in using Chinese to communicate their thoughts spontaneously in real-life situations and develop their language ability. As an educator, I want students to value their own ability to think creatively, and I encourage them to use novel ways to demonstrate their knowledge.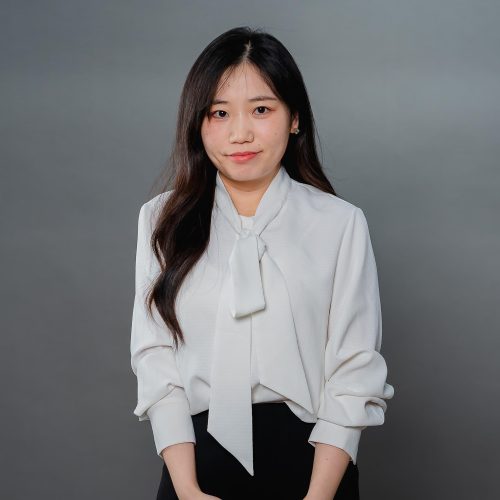 tu.di@spip.in.th
I was born and raised in China and received my bachelor's degree from Dali University. I majored in Teaching Chinese as a Foreign Language. After graduation, I participated in the Confucius Institute's volunteer Chinese language teacher program in Thailand. I also received a PGCEi certificate from the University of Nottingham and an IB teaching and learning certificate from the University of Windsor. Besides, I am about to receive my Master's degree in Education from Assumption University.
I have been teaching Chinese in Thailand for over four years now, and have worked in both international and private schools.
I think it is important to develop students' autonomy in learning. Only when students have autonomy of their learning can they be truly motivated and develop the ability to self-regulate their learning. I believe that when we create a supportive, safe, and open-minded learning environment for students, they can develop these abilities to achieve the best learning outcomes.
Business & Technology Department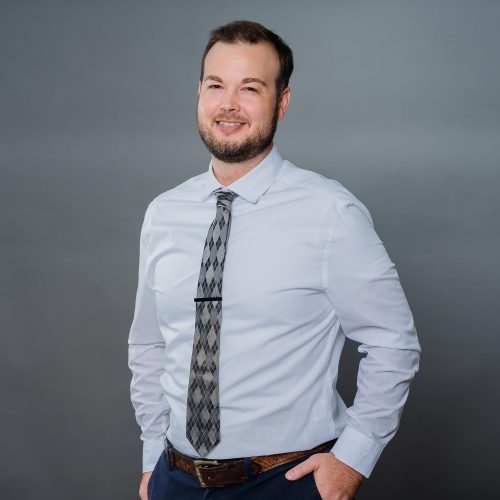 brandon.al@spip.in.th
My name is Brandon Allen and I'm from Ohio in the United States. I have a Bachelor's degree in Integrated Marketing Communications from Ohio University a PGCEI from The University of Nottingham. Before teaching, I worked in the corporate world as a project manager for an environmentally friendly event studio in Los Angeles and as a business development manager for an energy company in Columbus, Ohio. I moved to Thailand in 2013, first teaching English before transitioning into Business Studies, the subject I'm most passionate about. I'm now the Head of Business and Technology at SPIP where I teach IGCSE, AS and A Level Business Studies. I aspire to create a student-centered learning environment in which students acquire understanding through an active approach that focuses on practical scenarios. And while I like to see students enjoying themselves in class, I also insist on hard work and focus on the task at hand.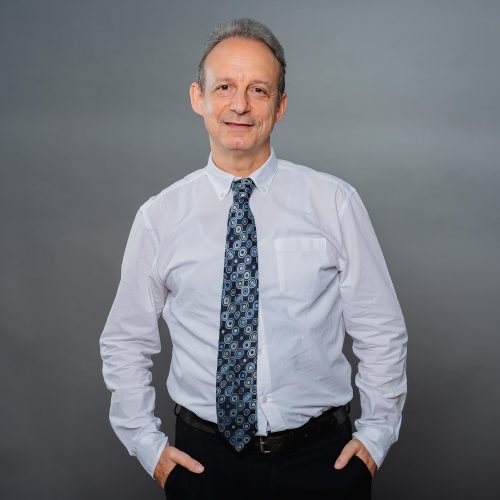 david.pe@spip.in.th
My name is David Persey and I have been a teacher here at SPIP for almost two years. I originallyI come from London, in England, but have been fortunate enough to live and work in different parts of the UK and the rest of the world since then. I studied at the University of Manchester, where I gained a Bachelor's degree in Economics and a Masters in Management Sciences. Since then, I have spent many years working and living in different parts of the world, including different countries in Europe and South America, before settling in Thailand. Since living here I have worked in the publishing industry as well as teaching. I have been working at SPIP for almost two years, and teach Economics for IGCSE, AS and A-Level. I also teach Financial Literacy for Year 9 and Maths to Year 7. I love teaching Economics because it is essential for understanding the world that we live in, and helps to explain events in history, business and current affairs. For me the key to learning is personalisation and involvement, and I always try to make my subjects relevant to students, encouraging active learning in all lessons.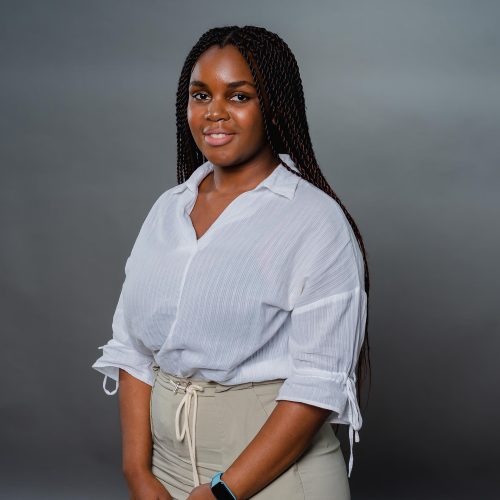 ropa.mu@spip.in.th
My name is Ropafadzo R. Mumhure. I am a Zimbabwean national who is a part of the Business and Technology Department Before joining SPIP I taught IGCSE-AS/A Level Business Studies and IGCSE Economics. This year I have the pleasure of joining SPIP where I will be teaching IGCSE Business Studies and Enterprise. I embarked on my teaching career about four years ago when I moved to Thailand after completing my Master of Business Administration. I soon discovered my passion for teaching and decided to pursue a PGCE from the University of Nottingham.
Having had the privilege of residing and studying in diverse countries, I hold dear the period I spent as a student in Addis Ababa, Ethiopia. This chapter stands out predominantly due to the exceptional educators who enveloped me. I was truly lucky to be part of an institution that highly valued personalised learning approaches, and I was blessed with mentors who dedicated their time to assist me in addressing my learning requirements and limitations. The can-do attitude that was instilled in me during those years continues to be my driving force today.
Because I was always encouraged to try. I decided to teach myself Business Studies at 'O' Levels and sat for the exam in the same year. To my amusement, I passed with flying colours!
What I aim to bring to each classroom is the same mentality and attitude that was imbued in me many years ago. I aim to encourage students to be confident, take chances and to try their best in all their endeavours. It is important that each student has the confidence and the willingness to try even in unfamiliar surroundings.
I would consider myself successful if at the end of your child's journey at SPIP, he/she not only excels academically, but steps into the world as a business-minded person who is ethical, empathetic, and socially aware. The world today could do with a little more kindness and people who feel a strong desire to bring positive change.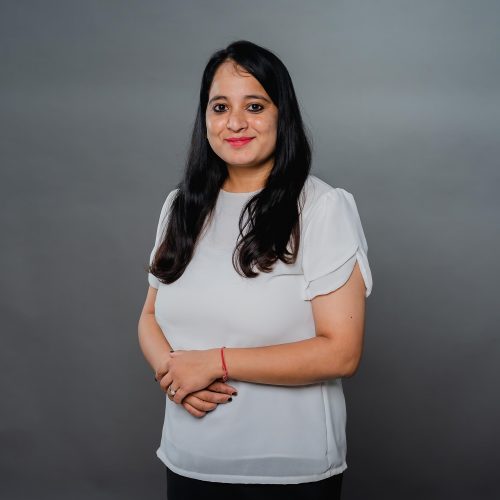 shilpa.ch@spip.in.th
Hi, I am Shilpa Chauhan. I am a full-time Computer Science teacher at SPIP. I completed my bachelors in Computer Science and Engineering from Lovely Professional University, India in 2016.
My professional career has started in 2016 as Associate Analytics with Cognizant Technology Solutions, a leading US based MNC located in India. My corporate journey ended in 2020 after I moved to Thailand.
I have worked as a Secondary Computer Science Teacher for Assumption College English Program, Rama 2 Campus for almost 3 years.
As a computer science teacher, I believe in creating a learning environment that fosters critical thinking, problem-solving, and creativity. I believe that technology can be a powerful tool to enhance learning, but it should be used strategically and purposefully.
My teaching philosophy is rooted in the belief that computer science education can be a transformative experience for students. I aim to create a learning environment that is engaging, inclusive, and empowering, and that equips students with the skills they need to succeed in the digital age.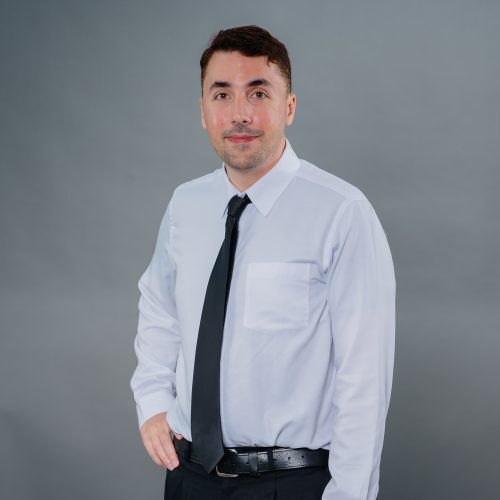 william.co@spip.in.th
William F. Coston is a native English speaker from the United States of America and is currently working as a Computer Technology teacher at SPIP. Mr. Coston is also a capable developer with an active interest in Python, web development, data science, and machine learning. He is also the founder of ETFCoffee.com, a website for those curious about ETFs, markets, and entrepreneurship. Before becoming a teacher, trader, and web developer, Mr. Coston was a member of several bands as a musician. Mr. Coston is an active fisherman who is interested in sailing and canoeing. Mr. Coston earned a BS in Sociology with a concentration in adolescent development from Arizona State University in 2012 and a BS in Information Technology with a concentration in web development from the University of Massachusetts in 2015.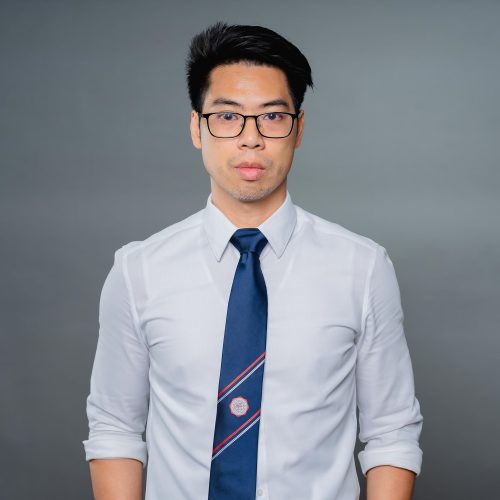 vitas.so@spip.in.th
I'm a Thai-American living in Thailand upward of 15 years, all of which has been spent in the education career. My goal has always been to be that bridge between both eastern and western cultures for both my colleagues and students. This mindset has helped me to accomplish many things in my personal and professional life. Additionally, the importance of being well-adjusted and well-rounded individuals is a point of emphasis I make to my students.
At SPIP, you will find me teaching Media Studies and Travel & Tourism subjects to the upper school. I am also involved in coaching basketball and getting involved in House extracurricular activities. I have worked at SPIP and its parent school for nearly my entire professional career.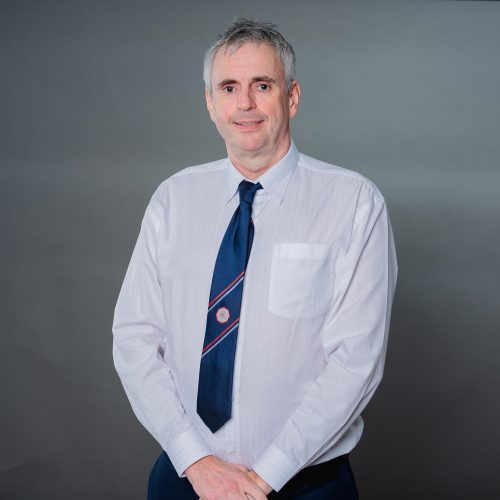 david.be@spip.in.th
My name is David Benton I am the SPIP teacher for IGCSE and Key Stage 3 history. I am originally from Oxfordshire, England. However, I have lived and worked in Thailand for over six years now. I studied at Ruskin College in Oxford where I graduated with a BA with Honors in History and Social Sciences. I feel it is very important for students to study history as it gives them a good insight into how the world we live in now was shaped.
When I am not teaching, I like to read, run, cook and travel. I especially love traveling around Thailand. I really enjoy its beautiful scenery and tasting the delicious food this amazing country has to offer.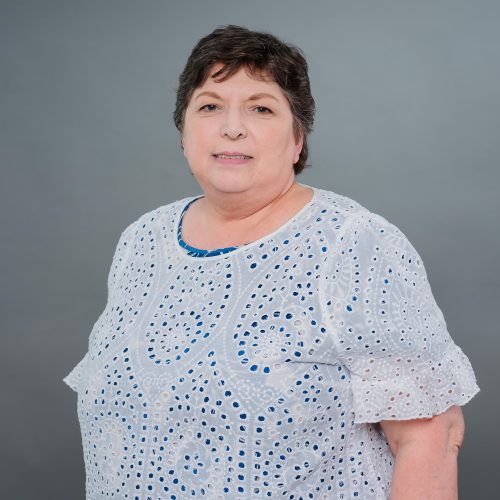 charmaine.br@spip.in.th
I was born in Kempton Park, South Africa, and most of my childhood years were spent in in a small town called Carolina, and did my primary school and high school education there. After school I obtained my Executive Assistant Diploma at the Trade Institution of South Africa and worked at a financial institution as a financial manager for many years. After the birth of my children I wanted a half day job and started working at a school as a secretary. The educational bug bit me and I started my training as a teacher. I obtained my BED teaching degree through Unisa while working at the school.
I have been teaching for more than twenty years. I initially focused on languages and History, but fell in love with Geography. Thirteen years ago I became familiar with the Cambridge curriculum in Thailand and taught IGCSE subjects as a private teacher for the next eleven years. I also rotated as an English teacher between three primary schools in Muak Lek for four years, and did English lessons for adults in the evenings. I have been in SPIP for four year, teaching Geography to all the year groups. In the coming year we will venture into Environmental Management for the year 10 students, and I am very excited about the opportunity for us as a school to become more aware of the environment.
I believe that it is my job to equip my students for their exams, and for life in general. I love teaching, and my students are an important part of my life. I want my students to become curious and aware, to understand that they have a responsibility to themselves, others and our precious planet. I want to remain aware of the unique abilities of each of my students, and give them the opportunity to express themselves, and to reach their full potential. I would like to foster a safe and caring environment in my classroom, a space that is optimal for learning and growing, a space where it is safe for students to be themselves.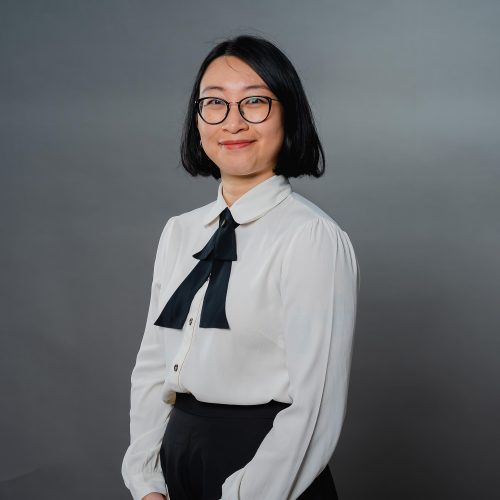 shirlene.pa@spip.in.th
My name is Shirlene and I am Singaporean, however, I grew up as a third-culture kid in different countries including Singapore, China, Thailand and the UK. My qualifications include a BSc in Psychology and two Master's degrees; one MSc Psychology from Royal Holloway, University of London and one MEd in International Education from Framingham State University.
Psychology is my specialty and the main subject I have taught at SPIP for 5 years. I am also the Head of the Sixth Form programme for Year 12 and Year 13. As a former researcher, I have published over 20 academic research articles around the topics of psychological health in international science journals. I believe my expertise is beneficial to my students as I guide them to be young psychologists and researchers ready for tertiary education.
My goal is to guide our 6th Form students to become successful young adults as they enter university both locally and abroad. I hope to provide a safe space for all students to explore knowledge without judgement so that they can find joy in life-long learning. I also believe that schools are both a place of education and community where caring, enduring relationships are formed.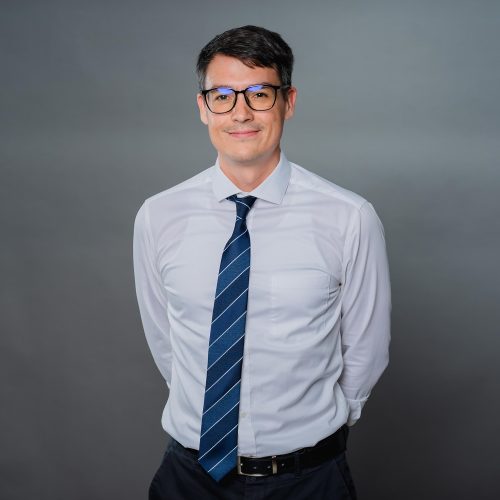 mark.se@spip.in.th
My name is Mark Seeley and I was born and raised in Ottawa, the capital of Canada. It was at the University of Ottawa where I completed my undergraduate degree with a specialization in Political Science and a minor in Asian Studies. After deciding to pursue a career in education, I enrolled in postgraduate studies at the University of South Wales (UK). In 2019, I graduated with a Master's in Education in the stream of Innovation in Teaching and Learning.
Teaching has been an extremely rewarding career and has allowed me to work abroad in Vietnam, China and now Thailand where I have been teaching for more than five years. As a teacher of Global Citizenship at SPIP, I get to share my passion with students as we explore important topics such as culture, conflict and peace, environmental issues, and belief systems. I consider being an educator both an immense privilege and responsibility which I take very seriously. I am proud to be a teacher at SPIP and I look forward to being a member of the Humanities Department for many years to come.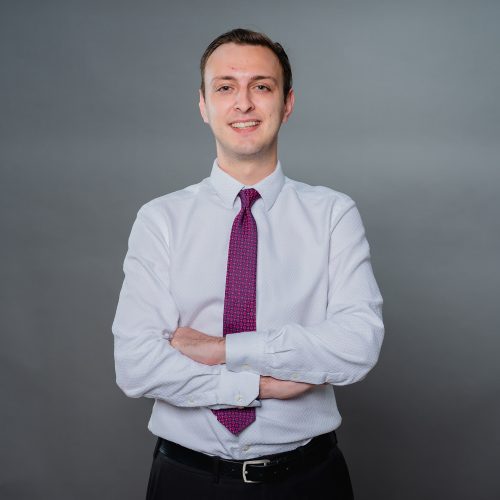 thomas.sl@spip.in.th
I was born in the United States but I spent my teenage years in east London. While there, I studied psychology and neuroscience at a University of London school and worked as an experimental psychology research assistant. After graduating, I took the Cambridge CELTA and began my adventures in Thailand. Currently, I am working on my M.Ed. and I intend to pursue further studies afterward.
For the past five years, I've been blessed with opportunities to teach science, social studies, and more in this beautiful country. This will be my first year teaching sociology at SPIP and I'm very excited to get started. I like to spend my free time reading, especially about SEA history and culture, and I always keep current on global issues. As it is my personal passion, I am looking to further develop the Model United Nations (MUN) at SPIP.
Learning is a continuous, never-ending process fuelled by curiosity. I hope to spark this curiosity and encourage students to become lifelong learners. A school should be a warm, friendly environment that fosters compassion and conscientiousness with a global outlook. Students should feel comfortable to discover and confident to pursue their own unique, individual passions. As educators, we must also push students to become critical thinkers; able to work both independently and collaboratively to engage with the complex issues we as a society face today.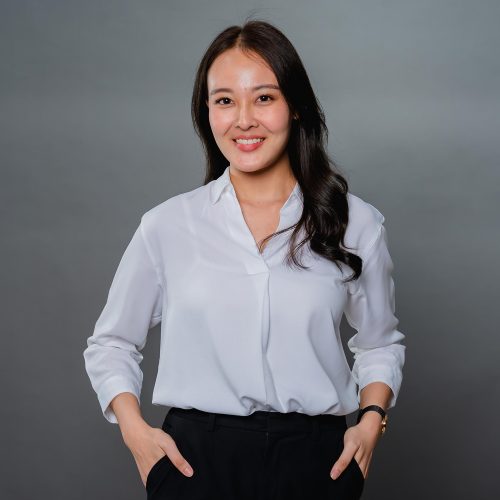 benjarat.ek@spip.in.th
Hello everyone! I'm Ben, Benjarat Ekthumasuth. I was born and raised in Thailand.
I received a first-class honours from Chulalongkorn University along with dual degrees in Counseling Psychology, Guidance ,and English.
During my practicum year, I spent a year teaching at Chulalongkorn University Demonstration Secondary School and Patumkongka School. I have experience teaching high school students of various ages in both English and Guidance classes. Additionally, I have experience working as a school counsellor at two different schools. Starting over as a PSHE teacher and school counsellor at SPIP is a new beginning for me. I consider it a great opportunity for me to become a member of the SPIP family.
I am a passionate, lively, and attentive teacher that is driven to help and support students in achieving both their academic and personal goals as well as overall well-being. I am certain that each student is unique. It would be wonderful if they receive the proper guidance on how to learn and live. So this is the reason that motivates me to do all in my power to explore the teaching approach that enables students to learn in a positive environment.
Last but not least, I'm not just here to be your teacher at SPIP; I'm also here to be your friend and family. If you want someone to talk to after reading this message, remember that I'm here for you.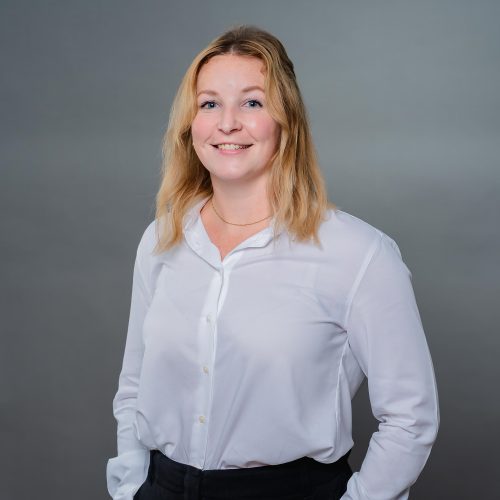 elyse.ry@spip.in.th
I am a proud bilingual Canadian (English/French), growing up on the east coast in Nova-Scotia. I represented my province as a competitive gymnast for a significant period of my life and followed my passion for sports into softball, kickboxing and muay thai over the years. This early experience instilled the values of teamwork, goal setting and balancing commitments in academia and training that has woven into my approaches to teaching. My higher level education was completed at the University of Ottawa where my passion for Psychology and Humanities studies developed in my Honor Bachelor Social Science: Double Major Psychology and Criminology. Research became something I looked forward to, deep diving into topics in neuropsychology, social psychology and the connections to the developmental spheres. I continued to balance my passion for fitness during this time and was a valued member of the University and community athletic club where I taught small group fitness classes as a specialist as well as kickboxing and yoga for over 8 years.
With the growing aspiration to take my teaching to the next level, I pursued my Bachelor of Education, graduating Cum Laude from the Comprehensive School Health Cohort, specializing in English Second Language Learning. My teaching philosophy is rooted in the growth mindset and inquiry approach in which students make meaningful connections to the materials and environment, using critical thinking and collaboration to reflect and positively impact the way they approach challenges. From a comprehensive school health perspective, promoting lifelong healthy behaviors in their physical, social and psychological mindsets creates a healthy holistic school cohort. My teaching experience in International education in Thailand allowed me the opportunity to work with Key stages 2-4 utilizing global perspectives in education to focus on 21st century skills to expand awareness, connection and responsibility as global citizens.
My goal joining SPIP is to bring an energetic, dedicated and professional presence to help empower and encourage students to exceed their own expectations. As a teacher and leader, I strive to create a supportive environment where students can make real world connections to the relevance and potential of their learning journey as active members of the classroom and school community.
lucksamon.ta@spip.in.th
"My name is Cartoon, Lucksamon Tang. I was born and raised in Thailand, and I studied abroad at the University of Washington, USA. I graduated with a bachelor's degree in Psychology and a minor in Education, Learning, and Societies. During my time at university, I was an undergraduate teaching assistant for a fundamental psychology course. I also was a childcare assistant and a one-on-one tutor for primary/middle/high school students at two different organizations in Seattle.
I believe that good mental health is one of the most important cores for students to succeed in their lives. Good mental health can positively impact various factors, such as concentration, optimism, and performance. As a PSHE teacher and school counselor, my goal is to support students to build their own unique life skill sets that they can use to understand, adapt, and be resilient in different situations and cultures. During my leisure time, I like eating, attending workshops, and traveling to different places around the world to learn about different cultures and lifestyles.
Lastly, no matter what situation you are experiencing, whether it is a positive or negative event, I am here for you. I am happy to listen to all of your achievements and positive events in your life, even a small one. I am also here to listen and support you whenever you are facing any types of obstacles. "
prisca.wu@spip.in.th
I am from the Philippines. I have been teaching for about 9 years at various levels of primary up to tertiary education (6 years in the Philippines and almost 3 years here in Thailand). I got my degree back in my hometown in the Philippines. I worked and specialized in English Language Teaching and Literature. As a second language learner of English as well, I strongly believe that I can truly understand and relate with the students' struggles of learning another language. This also helps me better assist and support them to cope with their learning difficulties. Learning is so much better if teachers can grasp and keep these students' struggles under control. Right now, I am working on completing my Master's Degree in Literature in the same university.
There are two things I like most about being a teacher; and these are: helping students become independent learners and influencing them to always choose and do the right thing.
I started at SPIP as a support teacher in 2021. I am lookin g forward to working with SPIP for many more years.
Visual & Performing Arts Department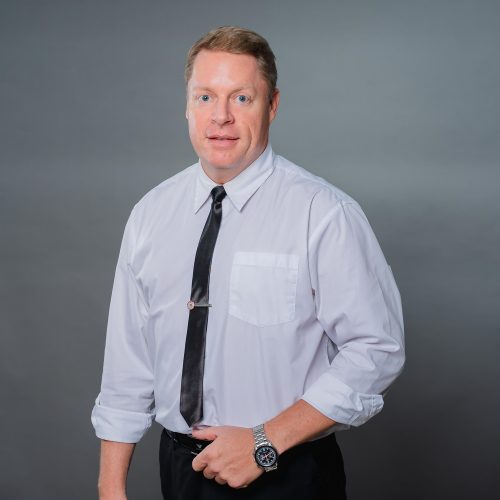 theo.po@spip.in.th
My name is Theo Potgieter and this is my fourth-year teaching at SPIP. I am the Art & Design Cambridge IGCSE, AS and A -level educator at SPIP.
I am originally from South -Africa and have taught Art and Design in South Africa, USA and Thailand.
I have been a Performing and Fine Arts teacher for many years, and I have a Bachelors and Masters degree in Fine Art, specializing in Modern Art and Sculpture, also a PGCE diploma in education. I am an Artist and Sculptor and love creating new pieces out of steel or sheet metal.
Photography and Singing are another big passion of mine and I like to explore the rich world of different arts and cultures. Especially in the vibrant Bangkok.
Thailand is not only the land of smiles, but the rich cultural history and breathtaking beauty of its nature, lends itself to unparalleled artistic and photography opportunities.
Teaching and the well-being of students is close to my heart, and I'm looking forward to a great new year of productive creation, exploring , development and adventure in the exciting world of ART.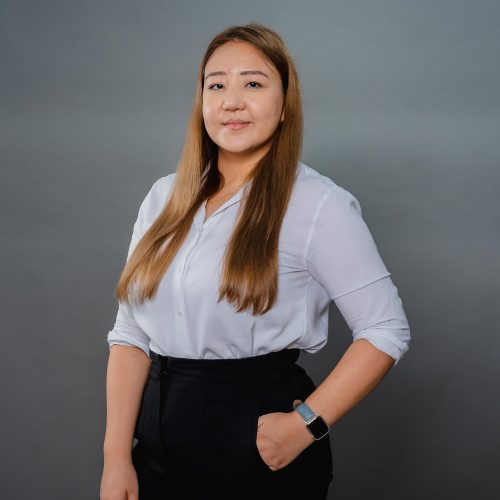 charoemkwan.th@spip.in.th
My name is Charoemkwan Tahkaew, I was born in Thailand but moved to the UK at a very young age where I was raised, educated, and worked. I achieved a BA (Hons) in Entertainment Design from the Northern School of Art, then I later obtained a PGCEi from Nottingham University.
After graduating from Art school, I worked in the Film and Entertainment industry as a freelance designer in the arts and wardrobe department for a number of years. I am a mixed media artist that loves to explore different styles of art and materials. I have been teaching in Thailand since 2015, first at Triam Udom Suksa School in the Gifted Program. In 2021 I joined the SPIP family.
I want to encourage the students to explore, discover, and develop their own style and let their creativity shine.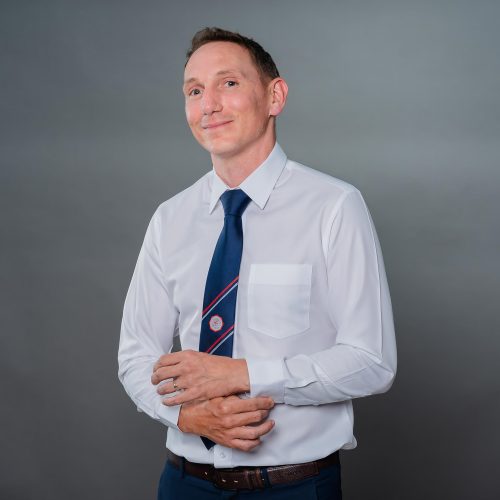 george.me@spip.in.th
My name is George Means, and I like to consider myself an American writer, photographer, and videographer. I have been living and teaching in Thailand since 2018. Native to the state of Pennsylvania, I obtained my associate's degree in education from my hometown of Bucks County where I also began to study short fiction and scriptwriting. While doing so, I stumbled upon the art of improvisational comedy and started to explore the performance side of storytelling in search of self-development. Ultimately, I moved to Philadelphia - earning my bachelor's degree in journalism from Temple University - which provided me with opportunities to perform at local venues such as the Good Good Comedy Theater and Philadelphia Improv Theater (PHIT), as well as with groups like the West Philadelphia Improv Incubator.
I began teaching KS3 Drama at SPIP several years back and I am delighted to say we are now offering IGCSE Drama for those looking to continue their studies. On top of that, I am proud to announce my position as a Key Stage Leader for the KS4 students. Personal growth is something I am very passionate about, not only for myself but the students as well.
Drama has taught me a lot about how effective communication can foster positive relationships. That's why I will strive to remain approachable to the students in all of the Key Stages across SPIP. Through teaching drama in the classroom I can instill confidence, and through leadership in the hallways I can offer guidance.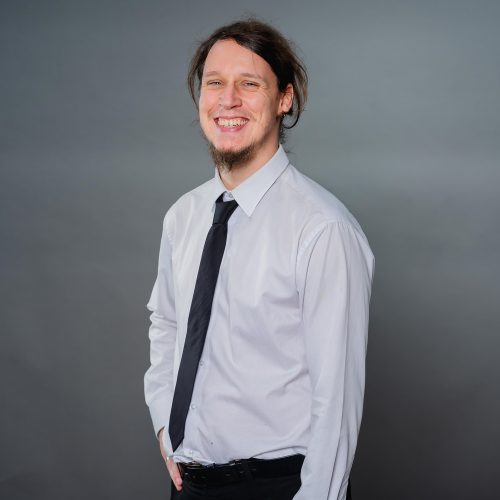 jordan.le@spip.in.th
I am in my fourth year as SPIP's music teacher. I spent years running and playing in many bands in Canada and Thailand, and I can play and teach more than ten instruments. I graduated from Algoma University with a degree in music and a minor in law after spending some time working in policing. I have a post-graduate degree in education. My method is based on playing music in groups and pushing students to explore their musical interests. It is my greatest joy to be at SPIP, doing what I love.
Physical Education Department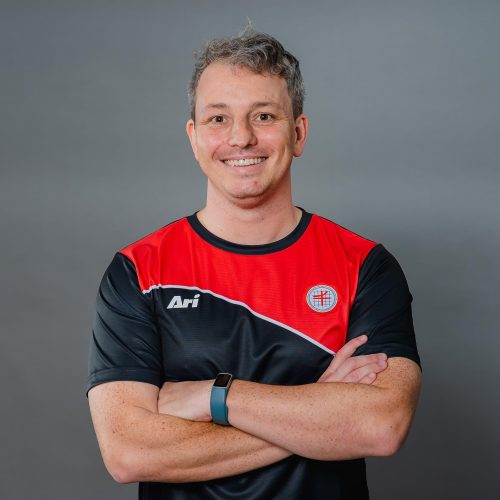 luke.ha@spip.in.th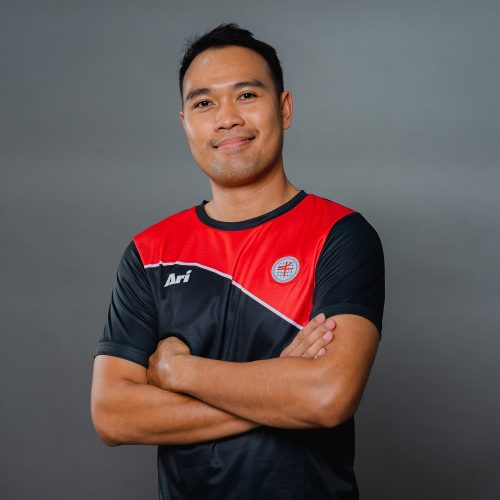 rattapum.so@spip.in.th
I graduated from Silpakorn university in sport science where I was the captain of the university rugby team and also head of the rugby club. For my sport background, I have been playing football since I was in a primary school and increased my interest in basketball when I was in secondary school. For my work experiences, I worked in several fitness companies for more than 6 years. I learned many exercising sports and skills excluded what I have learned in the university. It was a time that I learned aerobic dance, step dance, RPM, body step and functional training. It was not only sport skills I have developed, but also skills to teach others. I know how people feel when they need to exercise , they are not given correct guidelines. I also improved my interpersonal skills which helped me a lot when I first became a teacher. Currently, I have been working here for more than 3 years and keep on developing myself to be one of the best teachers among my colleagues.
My goal of teaching PE here is not only to teach the students about sport skills, but also address the benefits of exercises. Once students learn the basic skills it helps them to be able to build higher level skills after graduating from school. I expect that the benefit they are gaining will lead them to have a better, healthier life and future.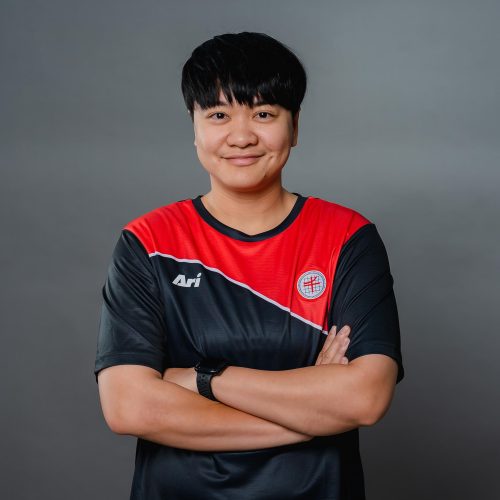 kanokwan.ch@spip.in.th
I graduated with a bachelor's degree from Srinakharinwirot University in Health and Physical Education.I am about to graduate with the same university degree in Health and Physical Education Management. The reason I chose to study at the master's degree level is not only to help me understand my physical level, but also because it gives me the skills to teach and transfer knowledge to students at all levels. I am very passionate about teaching physical education. Physical education did not only give me good health, but also inspired me to try to teach students the skills in living with others in society, sportsmanship, winning and losing. I am patient with events that occurred with a sudden, resentful temper, this is all my passion for the word "physical education".
The sport that I pay special attention to while studying at secondary school is basketball, it makes me happy and encourages me to go to school and compete with other schools. My society is wider and I gain more friends on the way.It was a very happy time. When I first entered university, I became interested in swimming because it was charming and there are many things that require us to practice compete with ourselves, time and practice hard when we want to be good swimmers. It was a practice of patience for me at that time.
When entering the working age, I have the opportunity to work in many schools, I started to learn swimming skills seriously because of this. I still remember the first time I taught a child to swim, I was so happy I couldn't explain it into words. It's like helping a child with water skills, allowing him to build on his favorite water sport, and most importantly, he knows how to save his own life, from then on, my feelings began to change. I really have the motivation to make children be able to swim on their own. Of course, the goal in my teacher life was to teach students to save their lives and not to be afraid of water sports, but more importantly, my goal is to make students love exercising and have a good attitude with physical education so that it will result in them growing into adults with good skills and perfect bodies in the future.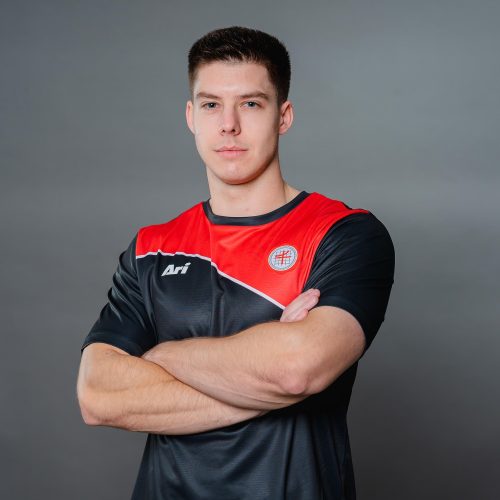 matthew.he@spip.in.th
I was born in Lincolnshire, England and graduated from the University of Lincoln (UK) with First Class Honours in Physical Education and Sport. I have previously taught PE in secondary schools in the United Kingdom.
I have been a qualified FA Youth Football Referee since 2014, officiating in both men's and women's league and cup competitions. I enjoy participating in and leading teams across a range of sports including football, volleyball, badminton and table tennis. Being physically active has greatly contributed to the development of my confidence, self-discipline and motivation. Within sport theory I am interested in areas including sports psychology, leadership, strength and conditioning and nutrition.
My teaching philosophy centers around providing equal prospects for all pupils, finding specific areas in which pupils can thrive and challenge themselves whether as a participant, coach, analyst or official. I am always seeking to engage and challenge pupils who desire to take career paths in sporting sectors and as teachers. I have desired to become an educator since I was in secondary school myself and I am excited to begin teaching internationally at SPIP in 2023.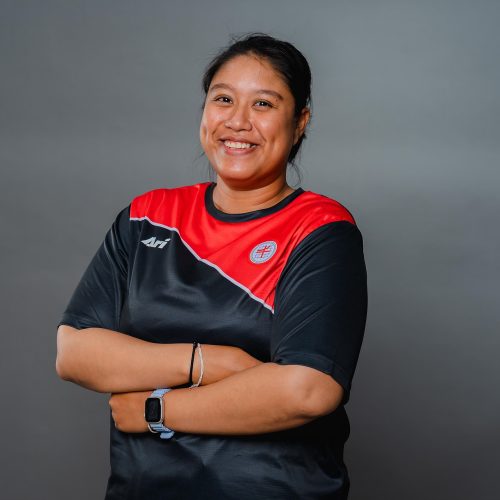 rungrawee.ja@spip.in.th
My name is Fourth, Rungravee Jangjai. I was born and raised in Bangkok, Thailand and graduated with a bachelor's degree in Physical Education from Srinakharinwirot University. My affinity for swimming dates back to my early years, commencing during primary school. Transitioning to secondary school and university, I took on water polo and became a member of Thailand's national team.
Meet our team
Dedicated, Passionate Teachers