Print The Tuition Fee Document
Tuition Fee Payment Instructions
4 options are offered
1.Banking transfer at KTB Bank only (10 Baht charge/transaction)
(Bring the payment invoice to KTB Bank)
2.Cashier Cheques (only Bank in Bangkok and Metropolitan)
Paying to
– โรงเรียนสาธิต มศว ประสานมิตร (ฝ่ายมัธยม) (School)
– สมาคมผู้ปกครองและครู โรงเรียนสาธิต มศว ประสานมิตร (ฝ่ายมัธยม) (PTA)
3.Credit Card (PTA section only) under bank conditions (KBank most preferred)
*On campus service only.
4.Mobile Banking Application (QR Code)*
This payment process will be available from 18 July 2021
Duration of Payment: 1 – 31 July 2021
QR Code Payment Step by Step
Step 1: Go to website or scan QR Code in below.
(Please use Chrome or Firefox as your browser when visiting the website in order to view information properly.)
 
Print The Tuition Fee Document Here.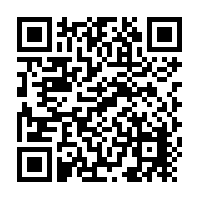 Step 2:  Login with the student's ID number (13 digits)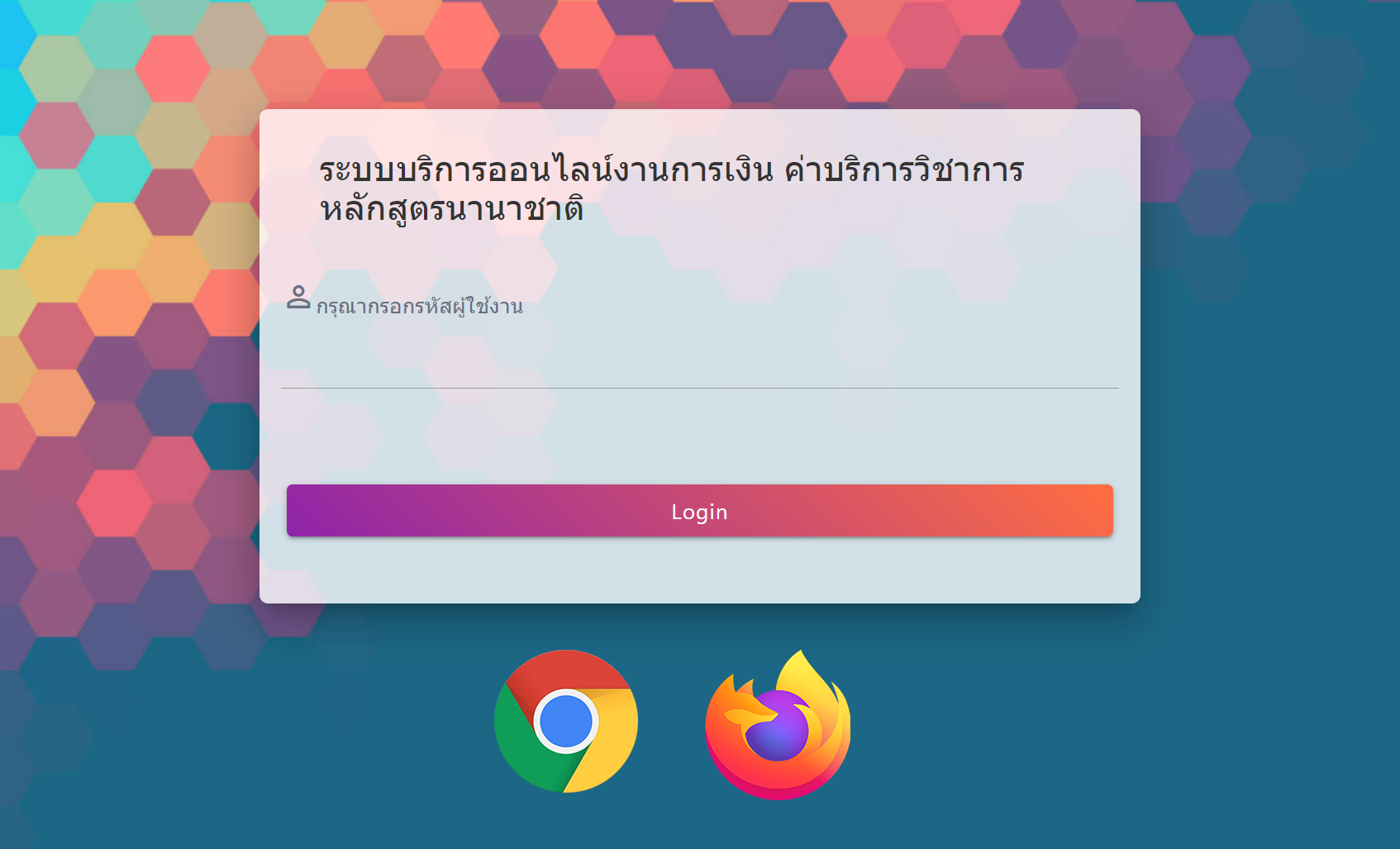 Step 3:  Click   button "พิมพ์ใบชำระเงิน"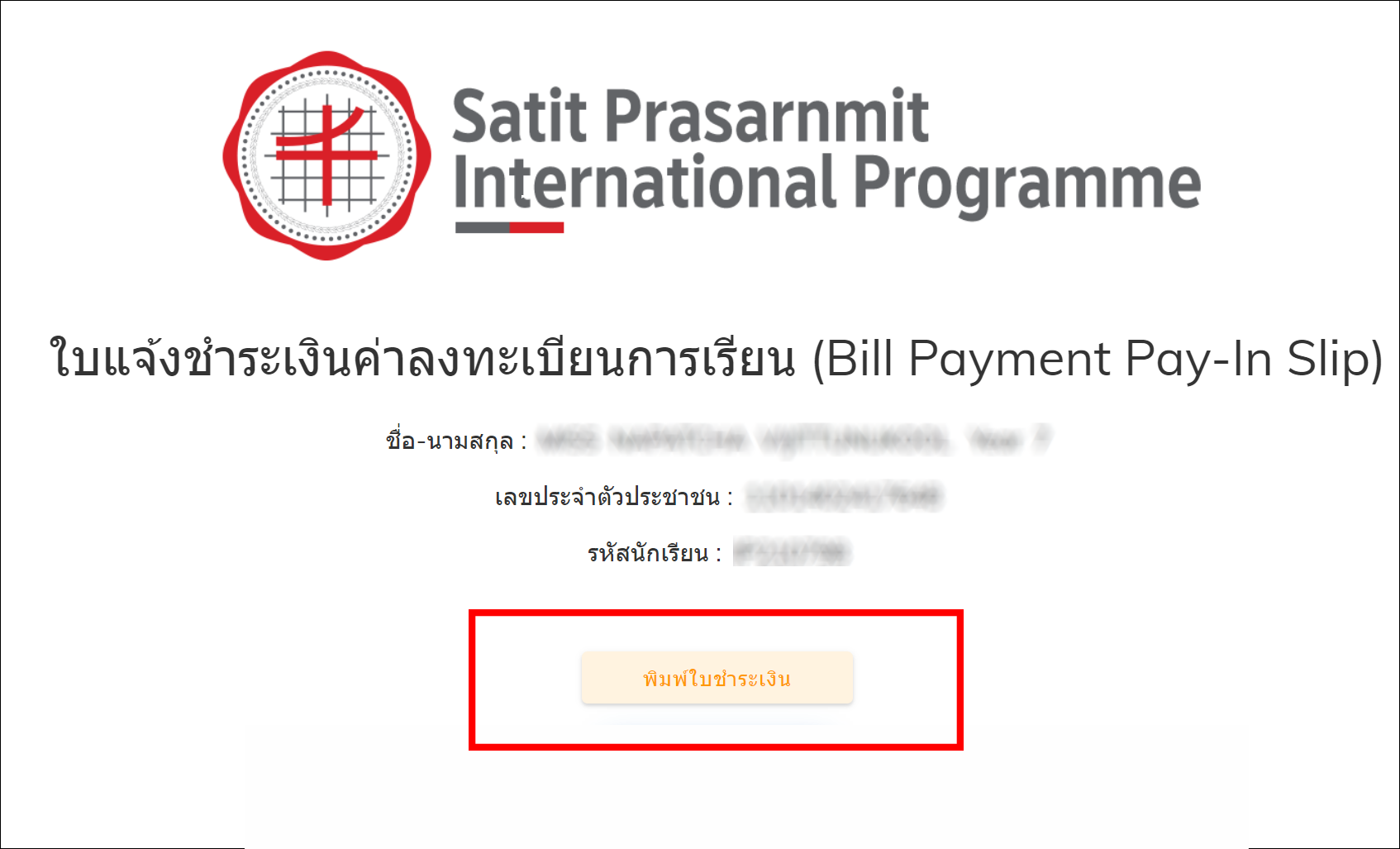 Step 4:  Scan QR Codes (Both School and PTA sections)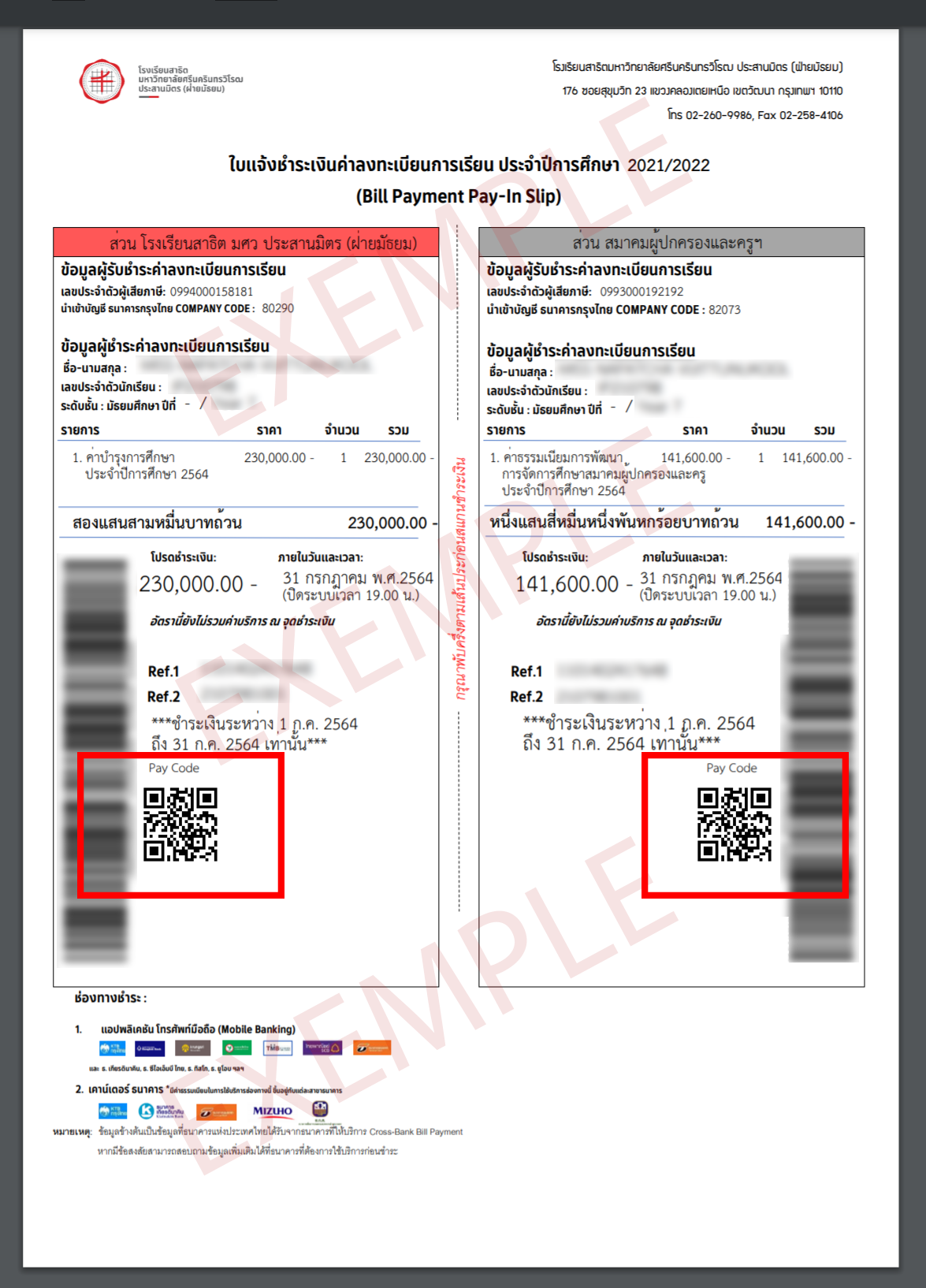 Step 5:  Send Pay-in Slip to: Line No. 080-1130242 or Email: account@spip.in.th