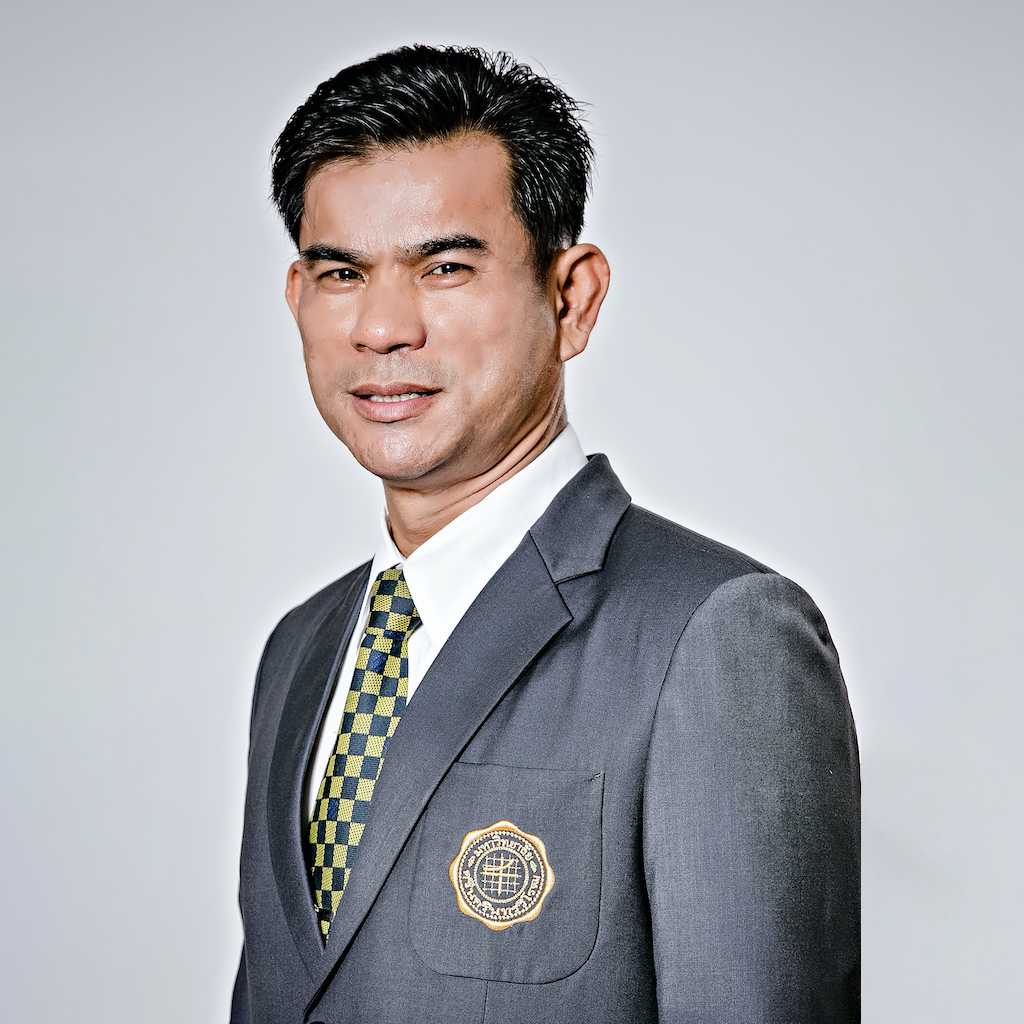 Asst. Prof. Acting 2nd LT.Dr. Kittikoon Rungruang
Acting Director of SPSM
Director Message
On behalf of Srinakharinwirot University and Prasarnmit Demonstration School, it gives me great pleasure to present you with details of our International Programme.
We are extremely proud to have been the first government school in Thailand to offer such a programme, we are also proud to be a registered Cambridge International Centre and for our students to be achieving outstanding results in internationally recognised English in 2017.
Satit Prasarnmit International Programme aims to create confident learners who have a developing international perspective, and are thoroughly equipped to enroll on degree courses in Internatioal Programmes at Thai Universities or on degree courses at universities in courntries across the English-speaking world.
I thank you for your interest and involvement, and look forward to welcoming you as parents and students of Satit Prasarnmit International Programme.
Acting Director of Academic
Satit Prasarnmit International Programme (SPIP) provides the atmosphere for study and creativity. At SPIP, we are committed to making every effort to take all
SPIP students on a voyage of self-discovery and academic achievement.
All teachers at SPIP will not only be a source of wisdom and knowledge, but will also be role models and mentors. They are most willing to help students combine their scholastic success with the life skills essential for success.
The aim of SPIP is to develop among its students all-round abilities, as individuals as well as team players and critical thinkers, by exposing them to diverse fields of challenging activities.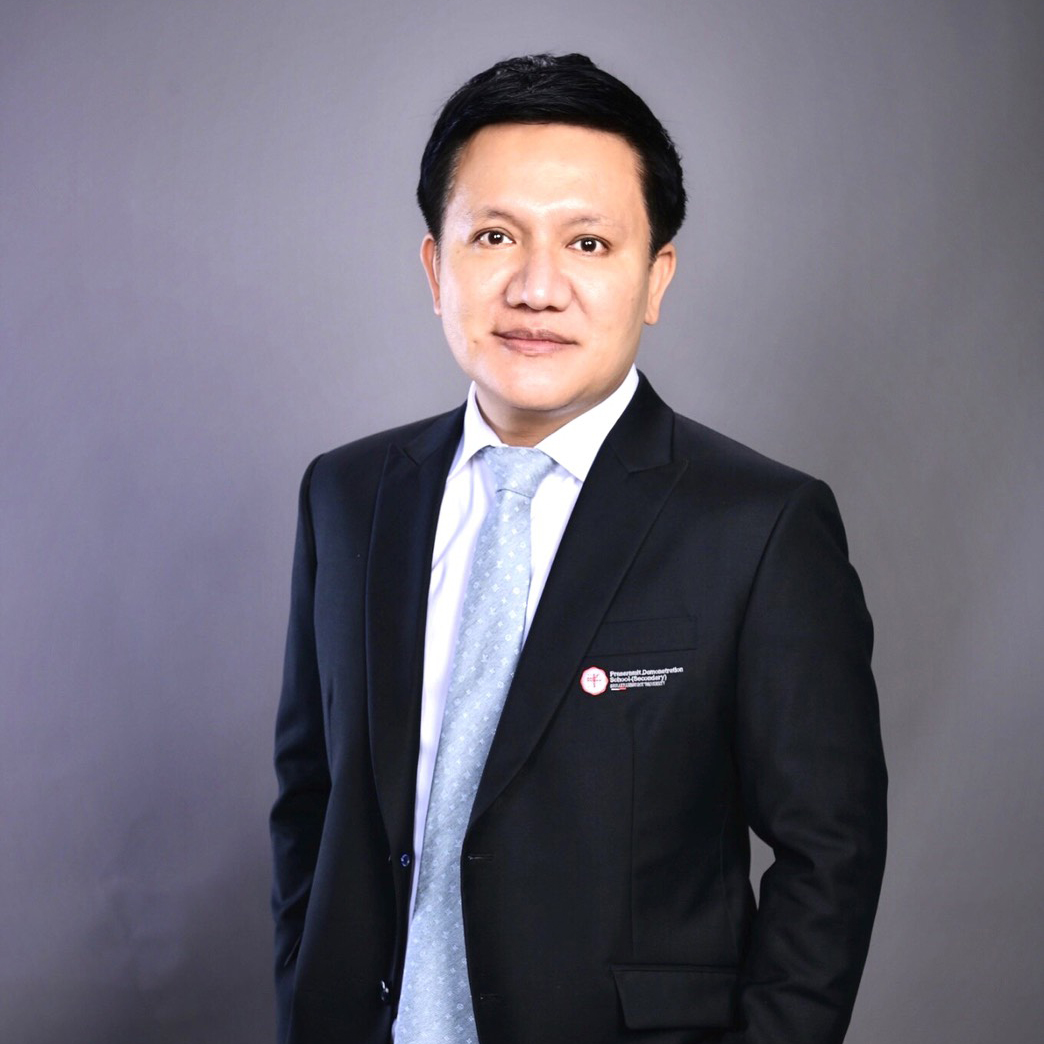 Dr. Worapong Saengprasert
Acting Director of Academic
Email: worapong.sa@spip.in.th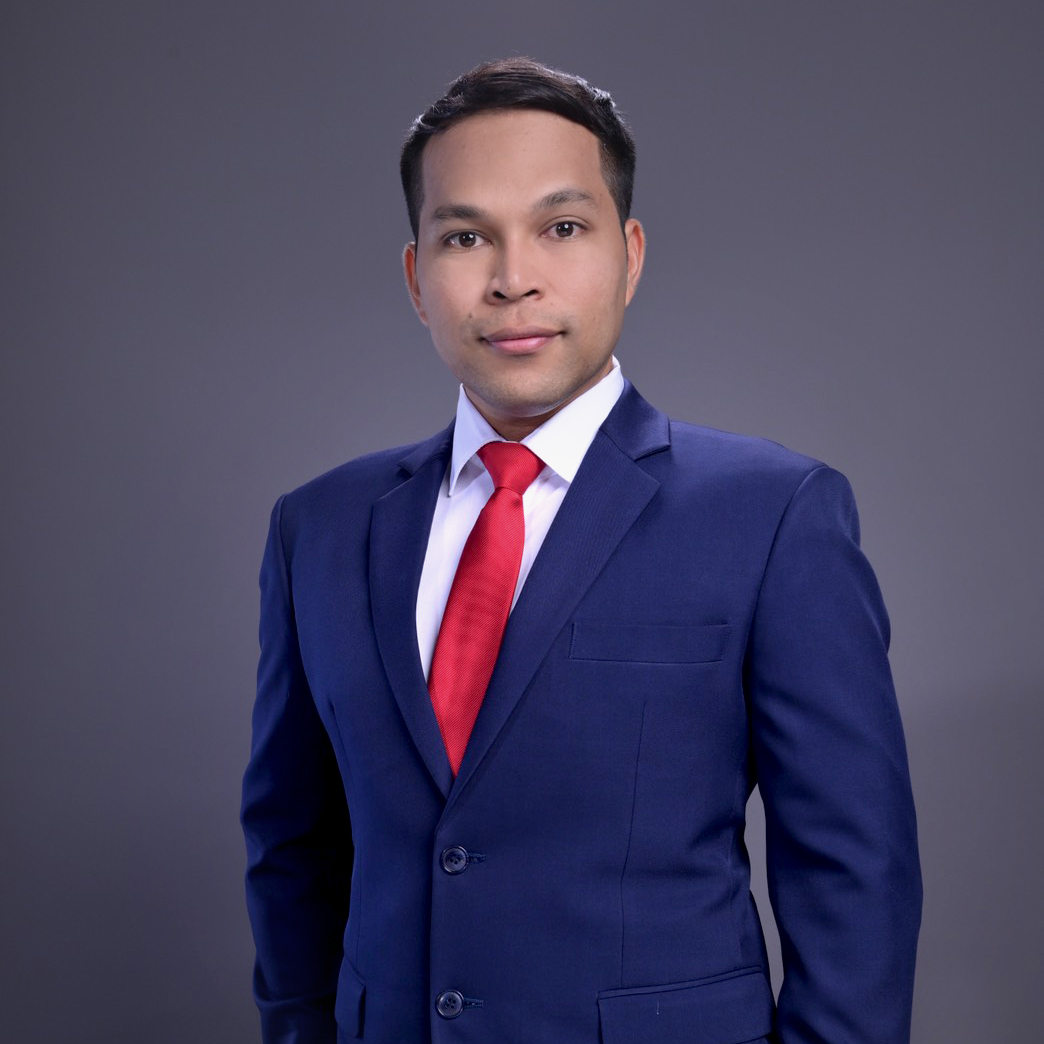 Mr. Sathibhoph Somtua
Head of International Programme
Email: sathibhoph.so@spip.in.th
Head of International Programme
I joined SPIP in August 2012 , when there was a total of 71 students. Since then, my role has developed into senior leadership, and I play the role of developing and organizing. I am very happy to have joined the ever-growing SPIP community which has grown tremendously through the efforts of all administration and teaching staff consistently working with our school parents' community. I have enjoyed watching SPIP grow from strength to strength over the 9 years I have been here, in terms of numbers, facilities, and the breadth of effectiveness of the curriculum offered. Now there are 356 students at SPIP and we offer the full British curriculum from year 7 to year 13 under the umbrella of the Cambridge International Examination Centre. As part of the senior leadership team of school, I would like to create new knowledge and networks at the international level to transform the education system into one that develops new quality students to be able to be the future change leaders.
My education background should be described as rewarding and fruitful. I hold a Bachelors First Class Honours Degree in Thai Linguistics and My Master of Education course at Chulalongkorn University. Now I am pursuing the doctor of philosophy program in Educational System Management Leadership (International Program) at Chulalongkorn University.
SPIP is different to all others I have worked at because It's like my extend family – I feel at home at work.
Assistant Head of International Programme Message
I graduated from Srinakharinwirot University both bachelor and master degree majoring in teaching English as a foreign language. After graduated, I became a teacher at Satit Prasarnmit Demonstration School (Secondary) (SPSM). I have been working here for almost ten years as an English teacher before I join Satit Prasarnmit International Programme (SPIP) as a Deputy Headteacher for Co Curricular Activities. My major role at SPIP is to make sure that all students at SPIP are happy to learn through activities administered by the school. What matters most to me is that school are for students, and every activity we create should be about what is best for our students. For me, nothing is more important than helping students to achieve their ultimate goal and enhance their learning potential. Finally, it is my great honor to be part of SPIP family and on behalf of the school, I commit myself facilitating students and also maximizing our school's potential.
Miss Pruksapan Sawardsuk
Assistant Head of International Programme
Email: pruksapan.sa@spip.in.th
Mr. Adrian Barsby
Head of Administration
Email: adrian.ba@spip.in.th
Head of Administration Message
I was born in the Midlands of England, but spent most of my formative years in Scotland and Australia. After returning to the UK, I attended West Bridgford Comprehensive School (Nottingham), and went on to Sheffield Hallam University, where I attained a BA (Hons) in Communication Studies. I also have a Diploma in Education, and am qualified to teach English as a Foreign Language. I have been teaching for almost twenty years, and the majority of those have been in Thailand, although I have also taught in the UK and Italy. I have worked at SPIP for over 7 years, and am currently the Head of Curriculum and Academic English teacher. I am a keen sports fan, and have coached both the KS3 and KS4 boys' football teams in recent seasons, and run the annual SPIP Teachers' Charity Bike Ride to Ayuthaya.
Head of Planning and QA Message
I was born in South Africa and I'm a dual national being both British and South African. During my younger years in South Africa I developed a love for sports and exercise, competing for my school in any sport available. It was also at this time I knew that I wanted to become a teacher. My higher educational background is from Leeds Metropolitan University which specialises in sports, exercise and physical education. After my studies I started teaching in Manchester, England developing my skills in Physical Education before moving to Thailand to teach at SPIP in 2012.
My favourite sport is rugby union and during my teens I represented my province in South Africa and after moving to England played rugby at county level. I now have a passion for coaching, and particularly enjoy coaching basketball, football and badminton since moving to Satit Prasarnmit.
My teaching philosophy is that students should have the opportunity to enjoy PE no matter their age or gender, and that sport is about doing your best, not being the best. PE lessons should be fun, competitive and educational as it encourages students to have a passion for the lifelong benefits sport can have on individuals physically, mentally or socially.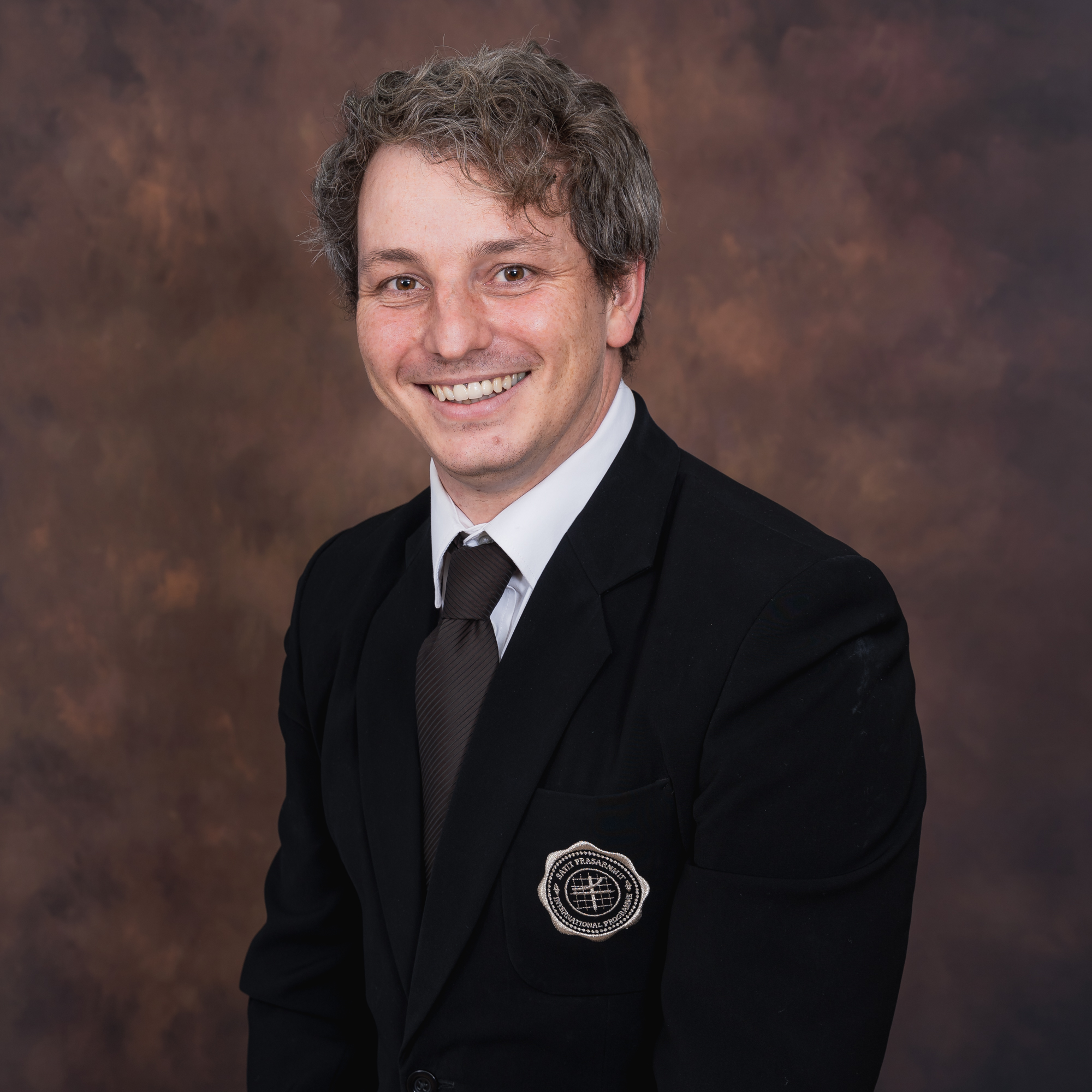 Mr. Luke Harris
Head of Planning and QA
Email: luke.ha@spip.in.th
History of Satit Prasarnmit International Programme
SPIP officially opened in March 2010 as the ideal alternative International Programme of Thailand on the campus of Srinakharinwirot University, Bangkok. The programme was established with the strong support and supervision of Prasarnmit Demonstration School (secondary) entirely based on the Cambridge Curriculum . Originally comprising of currentry just 70 students at the start, SPIP has since grown to more than 300, now.
Over the past sixty years, the Prasarnmit Demonstration School (secondary) has been widely recognized as an institution of considerable quality and this has lead to the high standard quality of SPIP as well. SPIP's academic programme is primarily structured for students who wish to enter universities abroad or outstanding international programmes at Thai Universities. The SPIP programme is accredited by the Thai Ministry of Education (MOE) which recognizes the SPIP diploma as equivalent to the Thai secondary school certificate
As a Cambridge International Centre, accredited by Cambridge International Examinations, SPIP is eligible to conduct Cambridge IGCSE and A level examinations and Cambridge Checkpoint tests. The Cambridge IGCSEs are recognized by the MOE as being equivalent to the Thai Secondary School Certificate.
Knowledge, Integrity, Leadership , Global Citizens
For the Satit Prasarnmit International Programme to be acknowledged as a leading provider of a top quality, challenging, diverse and holistic education based on the UK National Curriculum; fostering a passion for life-long learning amongst students of high moral integrity, capable of succeeding in the modern, global community.
The British National Curriculum-based International Programme at Prasarnmit Demonstration School (Secondary) aims to provide a quality education that develops the individual academically, emotionally and morally, while also paying particular attention to the culture that is uniquely Thai in nature.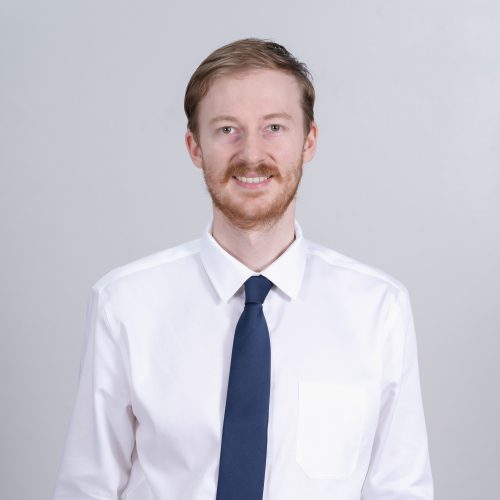 jack.br@spip.in.th
Hello, my name is Jack Bradshaw and I was born, raised, educated in the UK. I studied Maths and Physics at the University of Warwick, achieving a First Class award in both my Bachelor's and Master's degrees. I continued my academic journey at Warwick, pursuing a PhD in Physics (Nuclear Fusion) and teaching physics classes to first year undergraduate students.
It was during this time that I realised my love of teaching, and my desire to inspire students to take ownership of their learning and to help them develop the foundational skills needed to become effective self-learners. I then worked as a maths teacher and academic boarding staff, teaching A-level maths at a boarding school in London, before moving to Bangkok in July 2021 to teach at SPIP.
Beyond the classroom I'm an avid chess player and juggler. I also look forward to exploring the South-East Asian region and learning about the local cultures.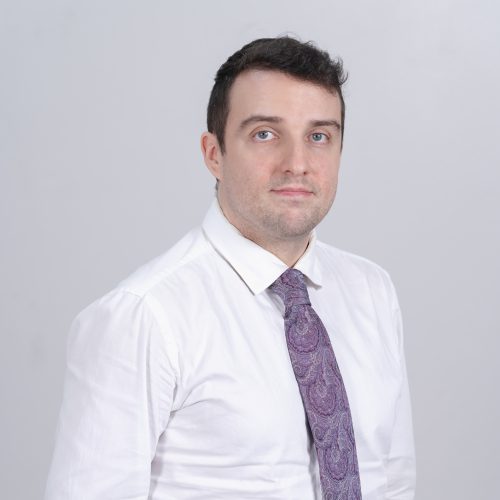 joe.fi@spip.in.th
I'm from Sheffield in England where I was born and grew up. I studied Mathematics at the University of Manchester for three years before training as a teacher at the same place. I worked as a teacher in Manchester before moving to China for a year and then to Thailand. I love the weather and the food in this country and like to spend weekends going to beaches at beautiful islands like Koh Samet or Koh Chang. I'm a big sports fan who loves playing and watching football and have a recent interest in basketball, too. "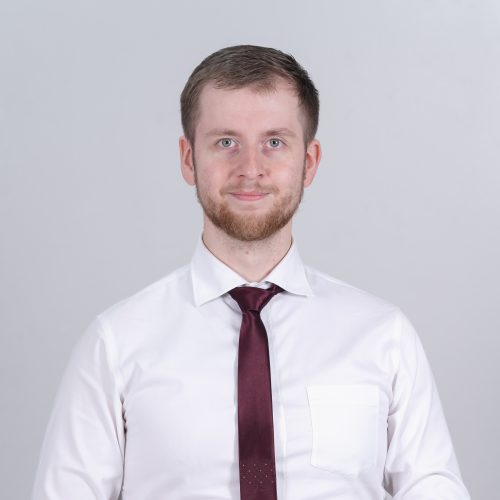 mykhailo.sh@spip.in.th
My name is Mykhailo Shapkin (Mr. Misha) and I am from Ukraine. I teach Mathematics and Computer Science at SPIP. I graduated from Kryvyi Rih National University in Ukraine with a Bachelor's degree in Software Engineering. Since the beginning of 2018 I've been working as a KS3 and IGCSE Mathematics teacher in Thailand and I really enjoy sharing my knowledge with the students and tackling mathematical problems together with them. In 2020 I've started teaching IGCSE Computer Science as well, which I am very excited about, as it allows me to utilize my background in software development. In my free time I like to travel across Thailand, develop small applications for fun and play video games.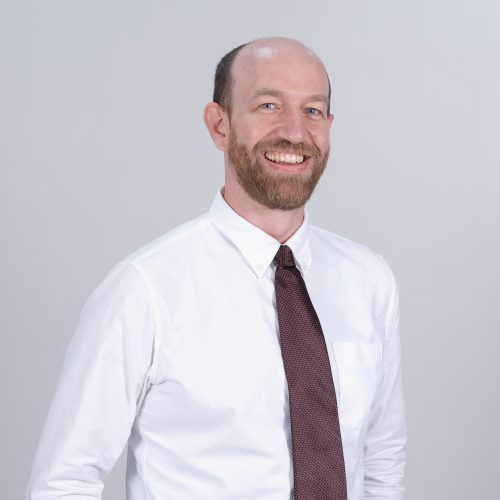 eric.na@spip.in.th
Hello, my name is Eric and I am a new teacher at SPIP. I am originally from Canada, but for the past four years I have been living in Bangkok and teaching at an English language school. I recently earned a master's degree in Education from the University of Ottawa (Canada), and previously obtained bachelor's degrees in Mechanical Engineering from Queen's University (Canada) and in Development & Economics from the University of London (UK). I am also a professional engineer with close to ten years of experience working in both the industrial and automotive manufacturing sectors. Before moving to Thailand, I spent two years travelling and volunteering around the world, something I had long dreamed of doing. During that time, I had the opportunity to work on a handful of community development projects in places like Nepal, Laos, and Sri Lanka and through those experiences developed a love of teaching, as well as an appreciation for the powerful role that education plays in our personal lives and in society. Now, I am very happy to be teaching at SPIP and working in a profession that I find very enriching, helping students to achieve their goals and to connect with others in meaningful ways. I look forward to meeting you all and wish you the best of luck in your studies.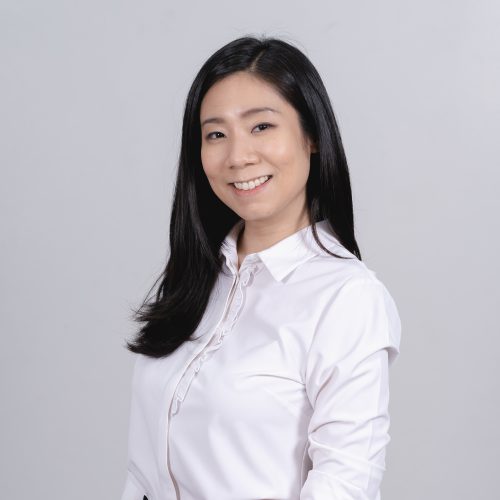 shalene.sa@spip.in.th
I was born in the USA and was raised in Thailand. After graduating from Ruamrudee International School, I lived in the USA for over ten years while completing undergraduate and graduate degrees in chemical engineering and postdoctoral work in biophysics. I discovered my passion for teaching through high school mentoring programs and teaching assistantships while working on my Ph.D. degree at the University of Southern California. I am now pursuing a master of education degree.
I currently teach IGCSE and International A Level Biology at SPIP. In my spare time, I enjoy watching historical documentaries and reading historical fiction and anything written by Ken Follett. I also like creating things, from sewing and delicate needlework to IKEA cabinet construction.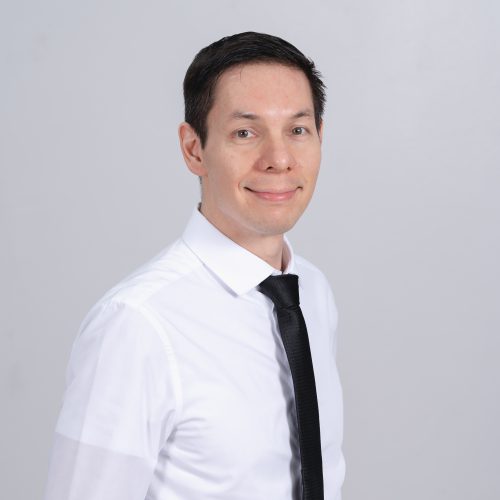 michael.de@spip.in.th
My name is Michael Dew, and I was born and raised near Richmond, Virginia, in the US. I have enjoyed teaching in both the United States and more recently in Thailand, where I have taught for the past seven years. Here at SPIP, I am the IGCSE chemistry teacher, and key stage 3 science teacher.
I earned a Bachelor of science degree in Biology and Chemistry from Old Dominion University in Virginia. Further educational details include a computer networking degree, TESOL certificate, and a Teaching Diploma in Education. Prior to teaching, my professional experiences were broadened in the finance industry and also the biotechnology industry, where my work mainly focused on transcriptional therapeutics.
Most of my free time is spent on reading, exercising, and playing sports. Additional interests include nutrition, history, and scientific advances.
As a result of my successful teaching career, I have come to learn that the opportunity to teach is a privilege and an honor that resolutely fosters and emboldens students on their personal journey of self discovery and appreciation.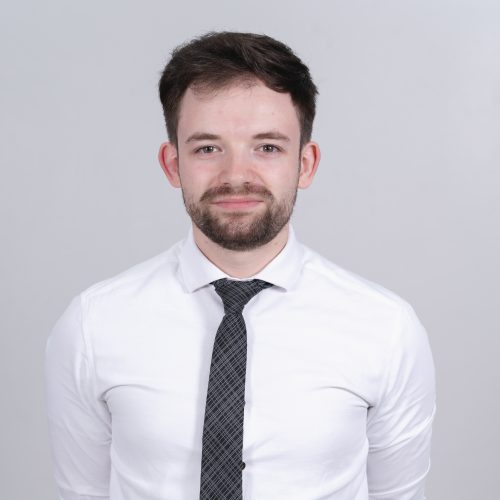 jeffrey.bu@spip.in.th
My name is Jeffrey Burke and I am currently the Full-time Science Teacher for year 7 and 8 at Satit Prasarnmit International Programme (SPIP). I graduated from Liverpool John Moore's University with a degree in Mathematics and Science with Education as a major. My affiliation with SPIP's started about two years ago as a student teacher completing a work placement programme as part of the university requirements. I joined two of SPIP's Bridging Course Programmes teaching Maths and Science. Although these were only part time positions, I have subsequently been employed as a full time member of staff after my graduation. I have had experience working in both Thailand and the UK in schools ranging from public to international backgrounds. It is my firm belief that all children can achieve, given the correct encouragement and resources. My goal is to be a teacher that has a relationship with students based on mutual respect, discipline and a will to achieve.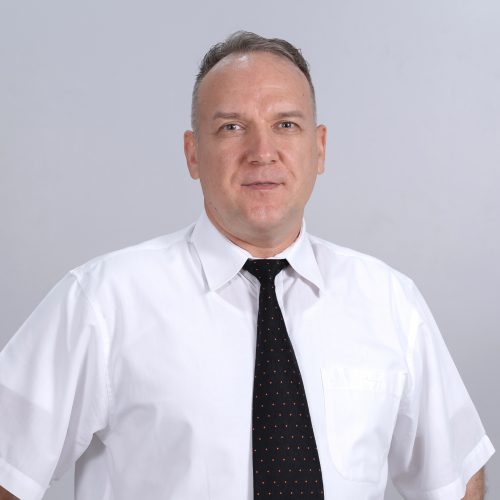 ionel.di@spip.in.th
I hold a Bachelor's Degree in theoretical physics from the University of Bucharest and a Degree of Master of Science from Tohoku University, Japan. Yes, I speak Japanese :). I read science from a very young age and I have attended various science competitions in my school years, where I won many prizes. I like science, discovery, research, and sharing my knowledge and understanding with my students.
I have taught science in international and national schools and I am a certified teacher for secondary school. I believe that discipline and serious focus on studies lead to great achievements and a successful career later in life and I instill these values in my students in the classroom.
nataliia.pa@spip.in.th
I am currently in my third year at SPIP, teaching Biology to KS4 and Science to KS3 students.
I graduated from The Odessa State Medical University (Ukraine) with a Master's degree in Pharmacy, where my major subjects were Biology and Chemistry.
Before moving to Thailand in 2018, I was fortunate enough to work for one of the biggest and most prestigious pharmaceutical companies in the Ukraine, where I gained a lot of invaluable experience. I am currently enrolled at the University of Nottingham, working towards my Post Graduate Certificate of Education, followed by a Master's Degree in Education.
Working at SPIP has been an unbelievably enjoyable experience. I love teaching and sharing my passion for Biology. I believe that students should connect with the sciences through real life situations and examples, which I demonstrate often in lab practicals.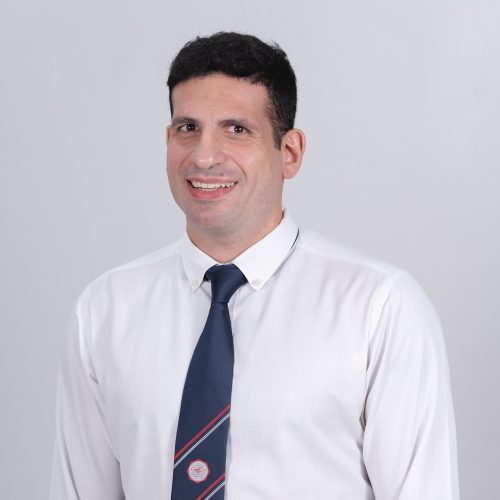 Massimo.ca@spip.in.th
My name is Massimo Carboni and I am a full-time maths and science teacher at SPIP. Since graduating
from Queen Mary, University of London with a degree in physics, I have taught both in the UK and China
before moving to Thailand where I was a maths and science at an international school before joining
SPIP. Although I have been teaching for more than 10 years, I am still passionate about the job and
seeing the students work hard and develop an interest for the subjects motivates me to do my best as a
teacher every day. I am excited about the opportunities and challenges that working in SPIP's dynamic
and professional environment presents, and I wish to see many of my students develop as young
scientists and take up a science subject at university. My main area of interest still remains physics so I
read monthly publications by the Institute of Physics, and my hobbies include Thai martial arts, scuba
diving, and playing football.
sahiba.ja@spip.in.th
My name is Sahiba Jaggi, I was born and raised in India. I graduated from University of Delhi in
2012 as one of the top students and received a Bachelor's Degree in Botany (Honors). In 2014,
I earned my Masters of Science degree in Microbiology from Amity University. For 4 years, I
have worked as a Senior Research Fellow at a medical college in India wherein I conducted
many research projects on microbial infections in humans. I imparted many trainings, seminars
and lectures to undergrad students pursuing Medicine and it was during this time that I
discovered my passion for teaching. Being TEFL certified I have a specialization in teaching
young learners.
I have had the privilege of being a part of SPIP where I teach Science to KS3 students and
Biology to students under individual development. As an educator I want to help students
meet their fullest potential in all areas of development and I strive to create a community of
learners that nurtures this growth in a positive and fun environment.
Outside my professional life, I am a house wife. During my idle hours, I enjoy watching movies
and reading active ongoing research articles. I am also a great cook and love to go out for
shopping to release my stress.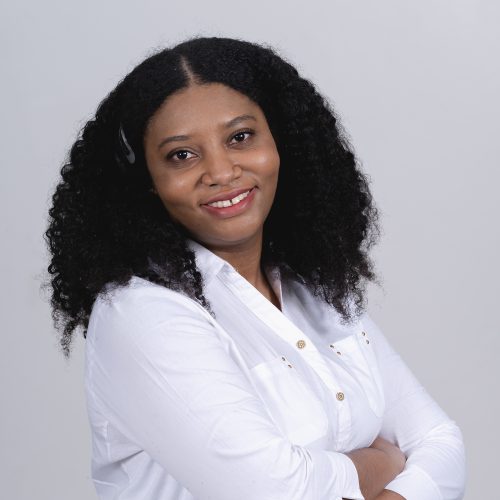 easter.th@spip.in.th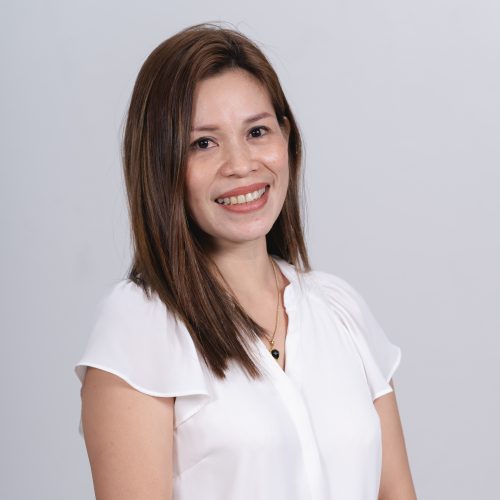 dorilie.da@spip.in.th
My name is Dorilie B. Datahan and I am honored and humbled that I have been selected to be part of SPIP as Laboratory Technician since March 2021. I am a graduate of Bachelor of Science in Chemical Engineering and also earned units in Secondary Education major in Physical Science. I used to work in Textile Industry as Laboratory Chemist for a couple of years and my first teaching job was in the Philippines in a government school and I taught Science to Grade 9 students. I have been working in Thailand for three years now and prior to SPIP, I teach science in an English program school in Nonthaburi. Basically my main duties and responsibilities working as Laboratory Technician include managing laboratories and ensuring that the right equipment, tools, chemicals and other materials are adequately stocked and kept in working condition, prepares chemicals, lab equipment, and plans laboratory exercises with faculty. On the other hand, Teaching for me is also rewarding and gives me a sense that I am making the world a better place one student at a time. My teaching philosophy is very simple "Students do not care how much you know, until they know how much you care". I show my caring by forming relationships with my students and trying to help them find their dreams and strengths so they can believe in themselves the way I believe in them. Either way they are the future and have unlimited value.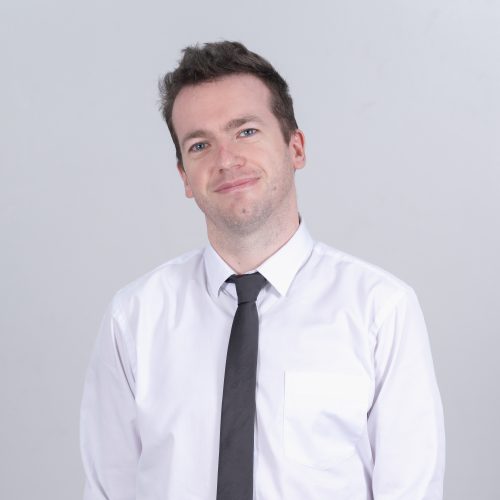 dominic.ja@spip.in.th
I am originally from Cornwall in England, but have been working in Thailand since 2008. After finishing my GCSEs and A-Levels, I then graduated from the University of Plymouth with a BSC in Social Science. Having become qualified to teach English as a Second Language, I also completed my Diploma in Education through the University of Nottingham. I taught English in two other schools in Bangkok before joining SPIP in 2012. I am currently teaching English Language to both Key Stage 3 and 4, and my responsibilities include preparing students for their iGCSE examinations. I am also the Head of Blue House, and am tasked with organizing the students for various competitions. As a keen sportsman, I have also enjoyed coaching the girls KS3 basketball team since 2014, as well as helping with the badminton and football clubs.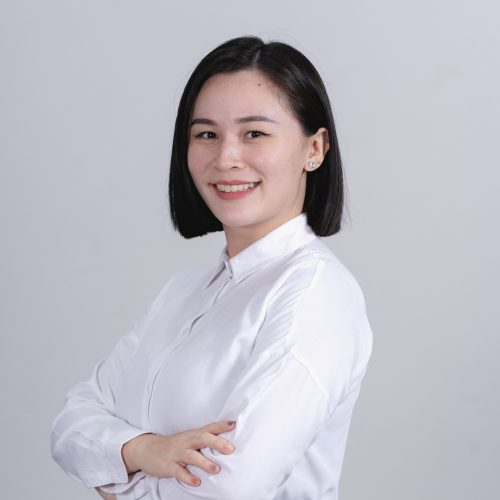 ivy.gr@spip.in.th
I was born in Penang, Malaysia and moved to Bangkok in 2016 to begin secondary school at Harrow International School. I graduated from The University of Manchester with a Bachelor of Arts degree in Chinese and Spanish.
At SPIP, I teach IGCSE and A Level Mandarin, as well as lower secondary ICT. I have 5 years of experience in the education sector in a variety of different countries, such as Spain, England, China, Thailand and Malaysia. Teaching is a passion of mine, as both my parents are international school teachers and it is the career path I always wished to take.
As well as teaching, I thoroughly enjoy studying different languages and cultural artwork and how they influence societies.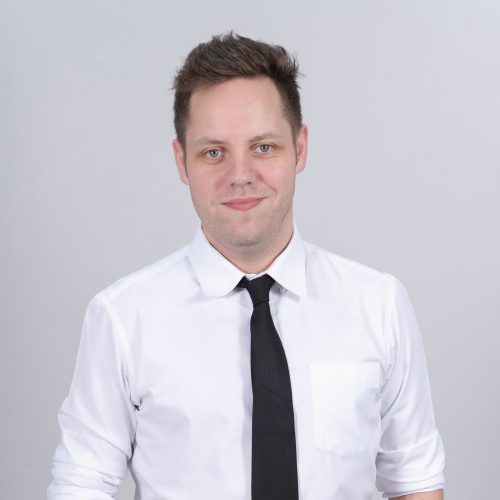 james.sc@spip.in.th
My name is James Schultz and I am the First Language English teacher at SPIP for key stage 3 and for iGCSE. I have worked at SPIP since August 2018 and have 4 years of prior teaching experience in International schools.
I graduated with honors from the University of Central Lancashire in English Language with a minor in education. I have since been qualified to teach English as a second language and am currently pursuing a Post Graduate Certificate of Education, as well as Cambridge courses specific to my subject, First Language English (0500).
I have loved the English language since I was in primary school myself and I relish the opportunity to share that passion with my students. In my spare time I am an avid reader and film fan. I love teaching in Thailand because of the relaxed lifestyle and warm weather.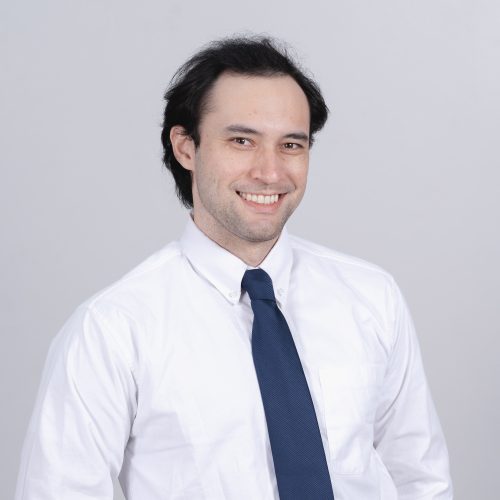 jeffrey.cu@spip.in.th
Hello, my name is Jeffrey Ryan Curry (Mr. JC). I am from Phoenix, Arizona, USA This is my first year at Satit Prasarnmit International Programme (SPIP) and I am currently teaching Year 8 ESL. This is also my 5th year of teaching. I have received concurrent B.S. degrees in Geography and Urban Planning and have also completed my Master's Degree in Linguistics/ESL at Arizona State University. I can speak Spanish, Portuguese, Japanese, and Thai. I have family all over the world (Philippines, Japan, France, Brazil, Mexico, and parts of the US). Currently, I am currently studying for my Teaching License in Elementary Education and Bilingual Education.
I have many hobbies which include mountaineering, hiking, dancing, playing cello (have done so since I was 6 years old), and photography! I have one younger sister named Layla.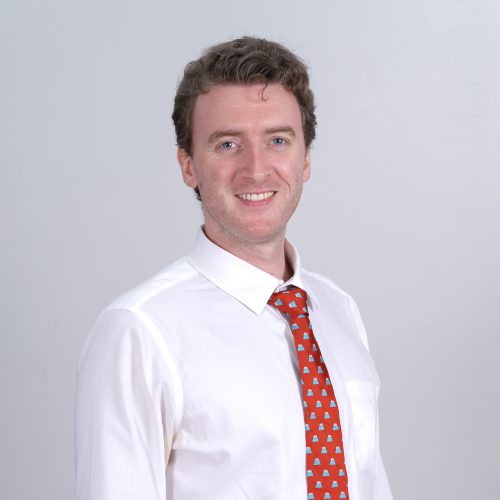 alex.wa@spip.in.th
Hi, I'm Alex Warren and I'm from Nottingham, England. I graduated from the University of Essex with
a degree in English Language (B.A. Hons.). After gaining my CELTA qualification I moved to China to
teach English in Yangzhou, Jiangsu, before moving to Bangkok a year later. I then returned to the UK
to gain my Professional Graduate Certificate of Education from Nottingham Trent University.
I think it is important to create a supportive and engaging classroom where students feel
encouraged to express themselves creatively in English.
I love to learn new things and I spend a lot of my free time listening to music, playing guitar, working
out, and reading. I aim to foster a love of learning in each of my students in order that they can
thrive and give them the skills to take advantage of all of the opportunities that life offers.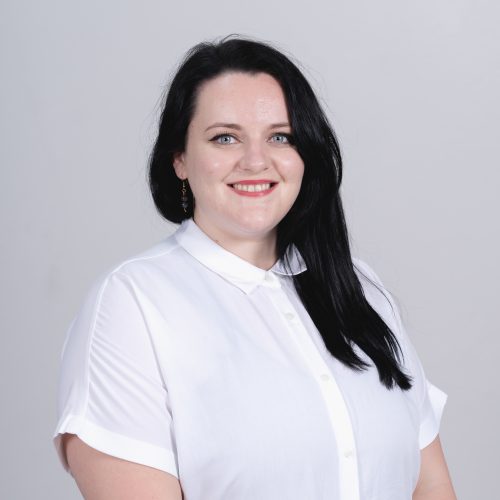 siobhan.co@spip.in.th
I am from the UK and I graduated from the University of Glasgow in 2013 with an Ma (Honours)
in English Literature. Following this, I completed my TESOL certificate in 2014. I recently
graduated with a Masters degree in Education from Framingham State University.
I have been working as a teacher in Thailand for almost 7 years. I have been working at SPIP
for around 6 months as a learning support teacher with a focus on helping the students with
their English speaking skills. I will be continuing to work on English speaking skills over the next
academic year.
Before working at SPIP I spent 6 years as an English Language and Literature teacher at Triam
Udom Suksa school in Bangkok. Before my time in Bangkok, I worked at a small village school
in Buriram as an English conversation teacher. My philosophy as an educator is to try and bring
out the best in every student, and to give them the confidence to achieve their potential. I
believe that students learn most effectively in a positive and engaging environment, which is
why I'm so excited to be working at SPIP.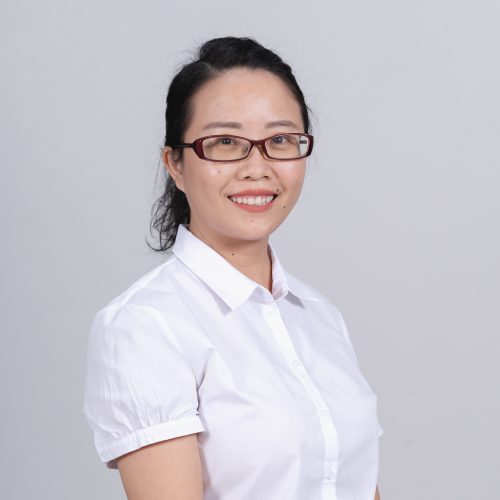 jingji.zh@spip.in.th
My name is ZhangJingji, I am a dedicated Chinese Language
and Culture teacher with over eight years of experience, and
I have been teaching Mandarin to IGCSE students in SPIP for
over two years. I have been teaching Mandarin to varies ages
of students from primary to high school students at three
International schools.
I obtained a Bachelor's of degree in Teaching Chinese as a
Foreign Language from Beijing Language and Culture
University in China, and a Master's degree in Education at
Assumption University, Thailand.
I believe that all students are unique, and I will try my best
to provide a safe environment where students are
encouraged to share their ideas and take challenges.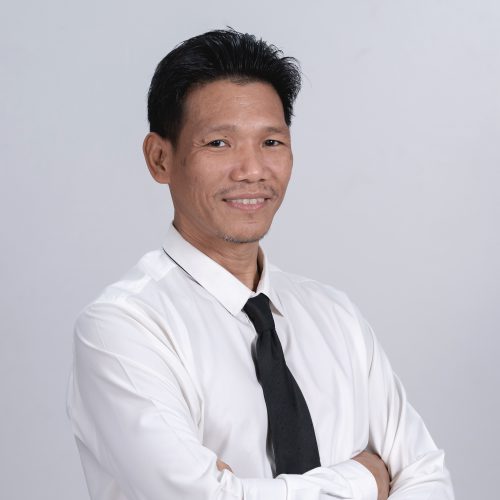 wirut.wi@spip.in.th
I graduated both BA and MA in International Relations from Ramkhamheang Universitywas and earned teaching certificate from Sukhothai University. I have been in Education industry from the year 2003 and have been teaching in both Thai and International curriculumns. I have been teaching Thai to varies ages of students from kindergarden to high school students, both Thai and non-Thai students. I have worked at SPIP for over 5 year, and am currently teaching in both Key Stage3 and Key Stage 4 Thai Language and Culture.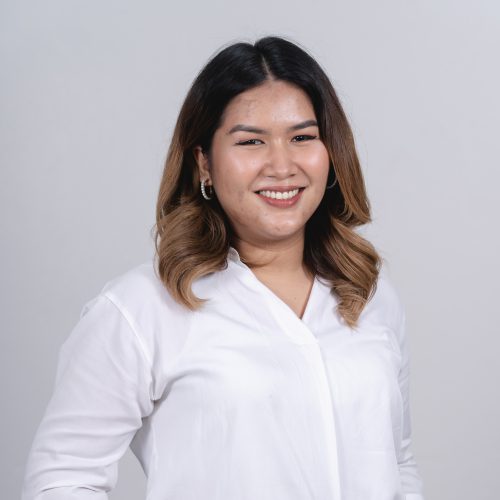 phusinan.sa@spip.in.th
Business & Technology Department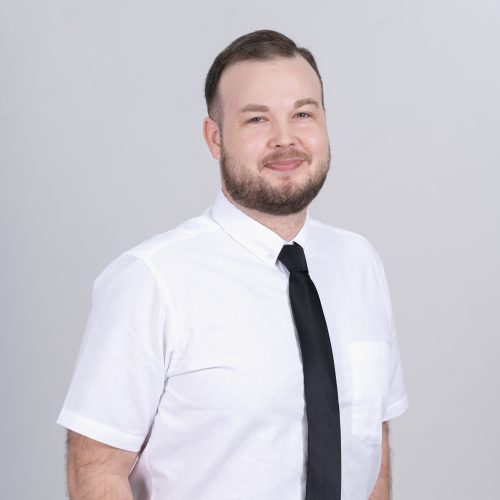 brandon.al@spip.in.th
My name is Brandon Allen and I'm from Ohio in the United States. I have a Bachelor's degree in Integrated Marketing Communications from Ohio University a PGCEI from The University of Nottingham. Before teaching, I worked in the corporate world as a project manager for an environmentally friendly event studio in Los Angeles and as a business development manager for an energy company in Columbus, Ohio. I moved to Thailand in 2013, first teaching English before transitioning into Business Studies, the subject I'm most passionate about. I'm now the Head of Business and Technology at SPIP where I teach IGCSE, AS and A Level Business Studies.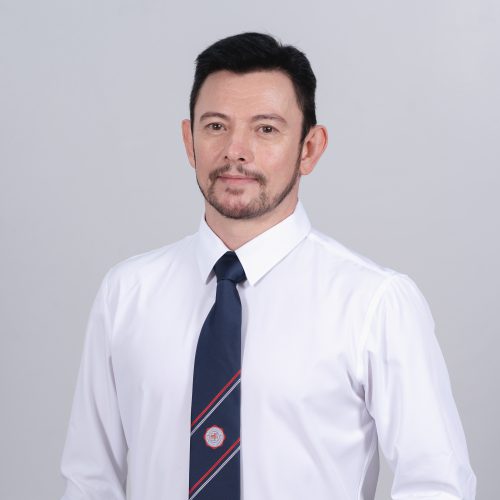 andries.vo@spip.in.th
I am from Pretoria, Gauteng in South Africa. I have qualifications in Graphic Design, Journalism, Social Media Marketing and completed an Master of Business Administration (MBA)through the Australian Institute of Business in 2017. Prior to coming to Thailand, I was a lecturer at various higher education institutions in South Africa spanning more than two decades. It is my goal to instill a passion for entrepreneurship in students as well as to apply all my experience and knowledge for the benefit of my SPIP students. I have a passion for education and love to see learners grow. My hobbies are digital art and photography.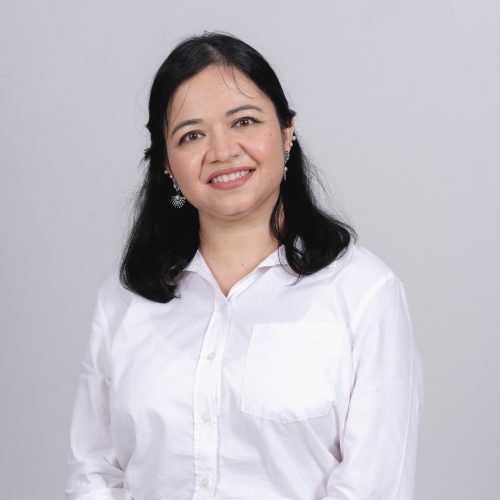 arti.du@spip.in.th
I'm from India .I've been in international education (UK and Singapore curriculum) for past 10 years teaching ICT and Chemistry in Thailand and learning about this rich and vibrant culture. This is my fifth year in SPIP and I thoroughly enjoy working here. I am passionate about my work and ensure all my students gain knowledge and skills which are essential for their learning and overall development. I love reading and learn more about innovative ways to use students' interests to help them grasp academic content. It's my mission to help the students reach their formidable potential and I am excited to be a part of SPIP community.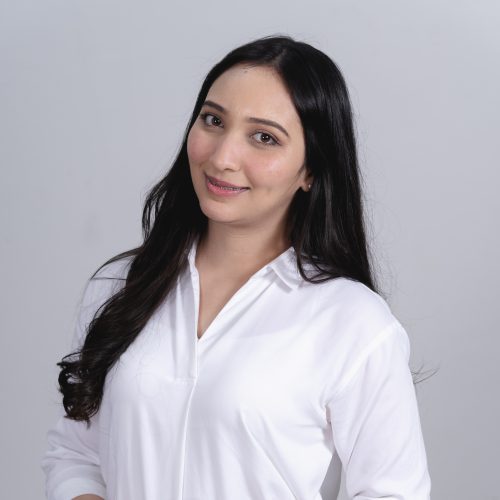 aysha.so@spip.in.th
Hi! I am Aysha and I'm from Pakistan. I took my GCEs at an international school back home. Then, I graduated from university with an honours degree in Computer Engineering with two technical and research internships, ranking in the top three students of the batch. At university, I was a teaching assistant for several coding and lab courses. Throughout college, I always indulged in coding and research work. Apart from that, I have got four years of experience teaching Computer Science, Physics, Advanced Mathematics and Creative Writing in South East and Central Asia. My areas of interest include Artificial Intelligence, Robotics and IoT. I am a polyglot which might refer to the fact that I can speak several languages and I can code in several computer languages too. I guess that would make me a 'computer polyglot' – if that's a term.. Also, in my free time, you will always find me learning new things and trying coding challenges, or listening to music (of course!). I am very fond of English and Urdu Literature, and try to take out time for that every now and then. Apparently, for me, the science of logic and the art of language go hand in hand. Engineers can be fun too! If you, too, love taking on new challenges and solving them, Computers and Technology are for you. So, students, join the bandwagon and experience this fun and challenging ride in ICT lessons with me at SPIP!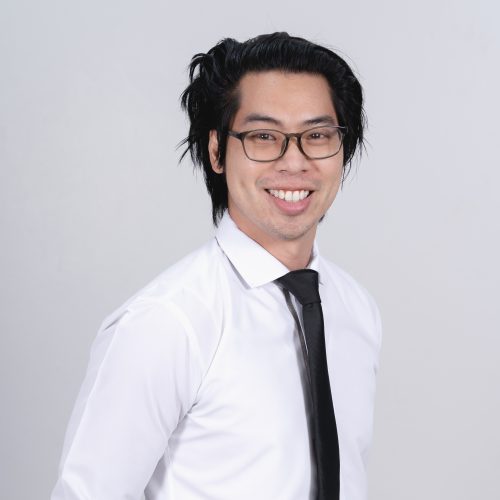 ken.so@spip.in.th
I am an American-born Thai that has spent the majority of my life in the States. In university I focused my studies on the areas that I loved, graduating with a history and business degree. It was also during the final years of university that I knew my path would take me back to Thailand to begin the first phase of my professional life. Little did I know that I would still be in Thailand ten years later, pursuing my career in education.
david.be@spip.in.th
My name is David Benton I the SPIP teacher for History IGCSE and Key Stage 3. I also teach Key Stage 3 Geography. I am originally from Oxfordshire, England. However. I have lived and worked in Thailand now for over four years. I studied History at university in Oxford where I graduated with a BA with Honors. I feel it is very important for students to study history as it gives them a good insight into how the world we live in now was shaped.
When I am not teaching, I like to read, cook, listen to music and travel. I especially love travelling around all the different and amazing places in Thailand. I really enjoy Thailand's beautiful scenery and eating its delicious food.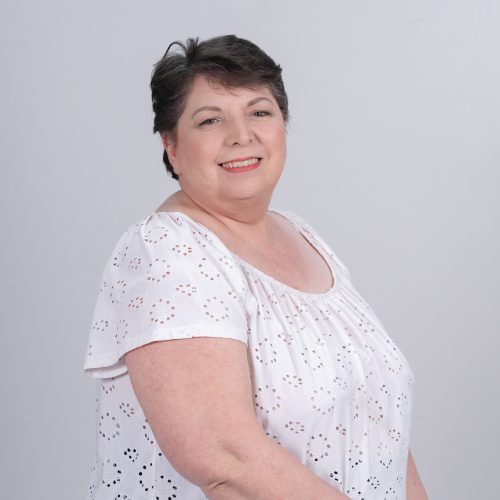 charmaine.br@spip.in.th
I am from South Africa. I have an educational degree from Unisa with a triple major in History, Geography and Afrikaans. Currently I teach all KS3 Geography classes I also teach IGCSE up to year eleven. I love all things nature. I enjoy camping and have spent many happy moments exploring the breathtaking natural sights of South Africa and Thailand. I love macro photography because it reveals nature's secrets unseen to the naked eye. I have been in Thailand for ten years and can truly say that it is the happiest I have ever been. I adore my students and regard my profession as a true blessing. I hope to instill a capacity to appreciate the beauty and wonder of the world in my students .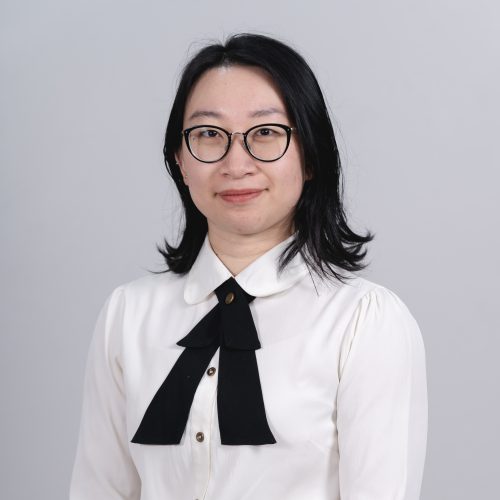 shirlene.pa@spip.in.th
My name is Shirlene Pang and I am Singaporean. Psychology is my specialty and the subject I teach at SPIP.
I grew up as a third-culture kid in a few different countries including Singapore, China, Thailand and the UK. My qualifications include a BSc in Psychology and two Master's degrees; one MSc Psychology and one MEd in International Education. As a former researcher, I have published over 20 academic research articles around the topics of psychological health in international science journals. I believe my expertise is beneficial to my students and I hope to provide a safe space for them to explore knowledge without judgement.
Some hobbies of mine include journaling, guitar, bass, calligraphy, zero-waste, scuba diving and giving back to the community we live in.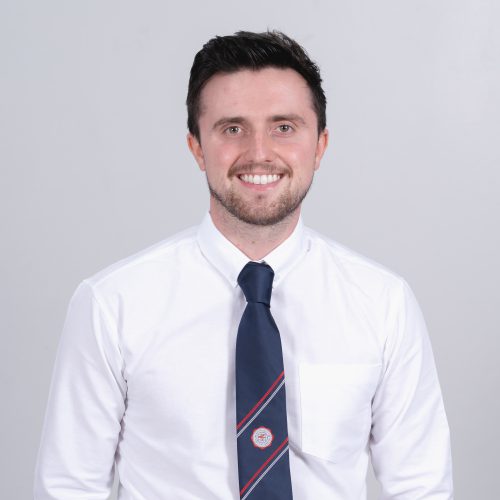 angus.wa@spip.in.th
My name is Angus Wade and I am from the United Kingdom. I am the Global Perspectives Teacher for years 9, 10 and 11 here at Satit Prasarnmit International Programme (SPIP). As for my educational background, I have a 1st class Bachelor's Degree in Sociology with Quantitative Research Methods (BSc). I then went on to gain a studentship for high achievement to complete my Master's Degree in Applied Quantitative Methods (MSc) where I achieved a Distinction. I moved to Thailand to work for the United Nations Economic and Social Commission for Asia and the Pacific for 6 months as an intern before becoming a teacher. I am passionate about teaching Social Sciences, as it is vital that students understand the societies and world they live in today.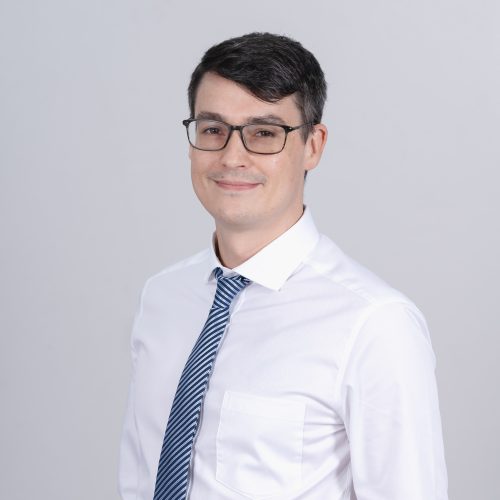 mark.se@spip.in.th
My name is Mark Seeley and I was born and raised in Ottawa, the capital of Canada. It was at the University of Ottawa where I completed my undergraduate degree with a specialization in Political Science and a minor in Asian Studies. After deciding to pursue a career in education, I enrolled in postgraduate studies at the University of South Wales (UK). In 2019, I graduated with a Master's in Education in the stream of Innovation in Teaching and Learning.
Teaching has been an extremely rewarding career and has allowed me to work abroad in Vietnam, China and now Thailand where I have been teaching for more than five years. As a teacher of Global Citizenship at SPIP, I get to share my passion with students as we explore important topics such as culture, conflict and peace, environmental issues, and belief systems. I consider being an educator both an immense privilege and responsibility which I take very seriously. I am proud to be a teacher at SPIP and I look forward to being a member of the Humanities Department for many years to come.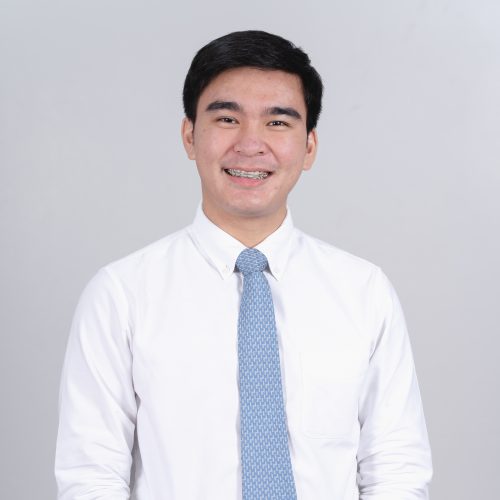 putawan.sa@spip.in.th
I completed my double major bachelor's degree in Counseling Psychology and Guidance and Biology from the Faculty of Education, Chulalongkorn University. Before studying here, I had studied at the Faculty of Science, Chulalongkorn University, where my major was Food Technology. After one year of studying, I realised that the subject is not similar to what I imagined. Then I looked back and asked myself which subject that I am interested in and Education was the answer. Understanding more about myself, I decided to change my field of study, and it was a very successful decision. I enjoyed the course and the environment and finally graduated. As my career path is not easy, it made me look back on why it took me an extra year more than another to learn something that wasn't me. So I decided to choose my path as a guidance teacher to be a part of the system and develop Thailand's guidance system so that children can grow up on the path they need most. Becoming a school counselor as well as PSHE teacher at SPIP is like the first step of my dream.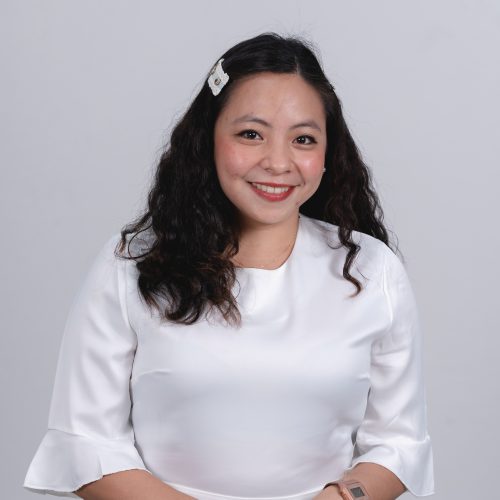 prisca.wu@spip.in.th
There are two things I like most about being a teacher; and these are: helping students become independent learners and influencing them to always choose and do the right thing. I have been teaching for about 9 years at various levels of primary up to tertiary education (6 years in the Philippines and almost 3 years here in Thailand). I got my degree back in my hometown in the Philippines. I worked and specialized on English Language Teaching and Literature. As a second language learner of English as well, I strongly believe that I can truly understand and relate with the students' struggles of learning another language. This also helps me better assist and support them to cope with their learning difficulties. Learning is so much better if teachers can grasp and keep these students' struggles under control. Right now, I am working on completing my Master's Degree in Literature in the same university.
It is my first year here at SPIP as a support teacher. The kids are fun and easy to work with. Most of them are eager to learn which makes teaching easier as well. The management is also very helpful and supportive in all ways that they can especially in this time of new normal learning. With SPIP, teachers and students can expect optimum results from the teaching-learning activities both onsite and online. I am looking forward to working with SPIP for many years and with more kids.
Visual & Performing Arts Department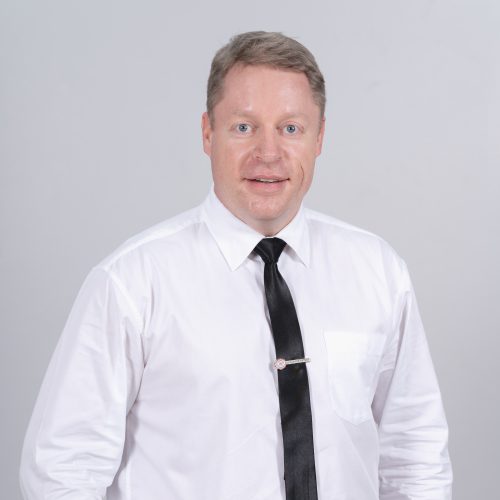 theo.po@spip.in.th
My name is Theo Potgieter and I am originally from South Africa.
I am the Art and Design Cambridge IGCSE A- level educator at SPIP.
I have been a Performing and Fine Arts teacher for many years, and I have a Bachelors and Masters degree in Art, specializing in Modern Art.
I am an Artist and Sculptor and love creating new pieces out of ordinary materials and metals.
Photography and Singing is another big passion of mine, and I like to explore the rich world of different arts and cultures. Especially in the vibrant Bangkok.
Thailand is not only the land of smiles, but the rich cultural history and breathtaking beauty of its nature, lend itself to unparalleled artistic and photography opportunities.
Teaching and the well-being of students is close to my heart, and I'm looking forward to a great new year of productive creation, exploring, development and adventure in the exciting world of ART.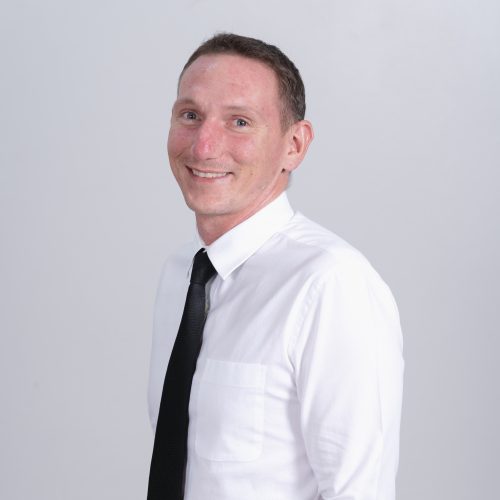 george.me@spip.in.th
My name is George Means, and I like to consider myself an American writer, photographer, and videographer. I have been living and teaching in Thailand since 2018. Native to the state of Pennsylvania, I obtained my associate's degree in education from my hometown of Bucks County where I also went on to study screenwriting and magazine fiction. While doing so, I stumbled upon the art of improvisational comedy and started to explore the performance side of storytelling in search of self-development. Ultimately, I moved to Philadelphia - earning my bachelor's degree in journalism from Temple University - which provided me with opportunities to perform at venues such as the Good Good Comedy Theater and Philadelphia Improv Theater (PHIT), as well as with groups like the West Philadelphia Improv Incubator. My personal journey to increase my courage through public performance unknowingly shaped my future as I am now the instructor for SPIP's Key Stage 3 Drama program.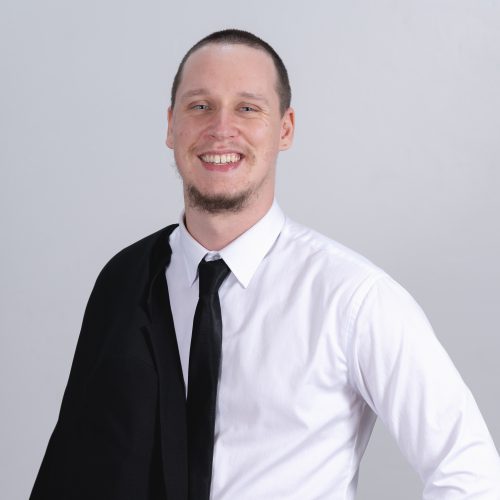 jordan.le@spip.in.th
I am in my third year at SPIP, where I teach music to KS3 and KS4 students. I spent several years running and playing in many different bands in Canada, including working for a few years as a successful jazz band leader.
I graduated from Algoma University with a degree in music and a minor in law after spending some time working in policing. I'm taking a graduate diploma in education this year, as well.
My method is based on developing a solid understanding of the building blocks of music and then learning how to put them to practical use in groups and alone. It is my greatest joy to be at SPIP and to be able to do what I love and encourage the enjoyment of music in others.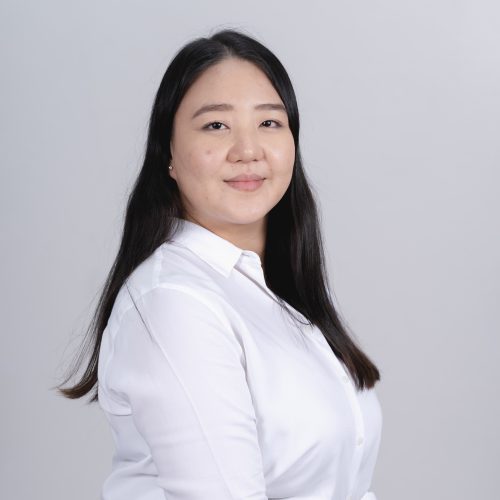 charoemkwan.th@spip.in.th
My name is Charoemkwan Tahkaew, I was born in Thailand but moved to the UK at a very young age where I was raised, educated, and worked. I attained a BA (Hons) in Entertainment Design from the Northern School of Art, then I later obtained a PGCEi from Nottingham University.
After graduating from Art school, I worked in the Film and Entertainment industry as a freelance designer in the arts and wardrobe department. I am a mixed media artist that loves to explore different styles of art and materials.
I have been teaching in Thailand since 2015. As a teacher, I want to encourage the students to explore, discover, and develop their style and let their creativity shine.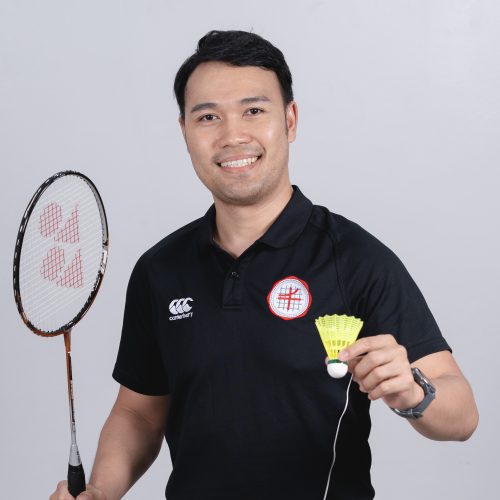 rattapum.so@spip.in.th
I graduated from Silpakorn university in sport science where I was the captain of the university rugby team and also head of the rugby club. For my sport background, I have been playing football since I was in a primary school and increased my interest in basketball when I was in secondary school. For my work experiences, I worked in several fitness companies for more than 6 years. I learned many exercising sports and skills excluded what I have learned in the university. It was a time that I learned aerobic dance, step dance, RPM, body step and functional training. It was not only sport skills I have developed, but also skills to teach others. I know how people feel when they need to exercise , they are not given correct guidelines. I also improved my interpersonal skills which helped me a lot when I first became a teacher. Currently, I have been working here for more than 3 years and keep on developing myself to be one of the best teachers among my colleagues.
My goal of teaching PE here is not only to teach the students about sport skills, but also address the benefits of exercises. Once students learn the basic skills it helps them to be able to build higher level skills after graduating from school. I expect that the benefit they are gaining will lead them to have a better, healthier life and future.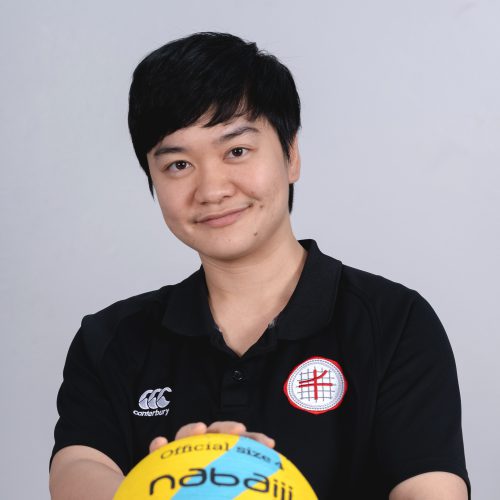 kanokwan.ch@spip.in.th
I graduated with a bachelor's degree from Srinakharinwirot University in Health and Physical Education.I am about to graduate with the same university degree in Health and Physical Education Management. The reason I chose to study at the master's degree level is not only to help me understand my physical level, but also because it gives me the skills to teach and transfer knowledge to students at all levels. I am very passionate about teaching physical education. Physical education did not only give me good health, but also inspired me to try to teach students the skills in living with others in society, sportsmanship, winning and losing. I am patient with events that occurred with a sudden, resentful temper, this is all my passion for the word "physical education".
The sport that I pay special attention to while studying at secondary school is basketball, it makes me happy and encourages me to go to school and compete with other schools. My society is wider and I gain more friends on the way.It was a very happy time. When I first entered university, I became interested in swimming because it was charming and there are many things that require us to practice compete with ourselves, time and practice hard when we want to be good swimmers. It was a practice of patience for me at that time.
When entering the working age, I have the opportunity to work in many schools, I started to learn swimming skills seriously because of this. I still remember the first time I taught a child to swim, I was so happy I couldn't explain it into words. It's like helping a child with water skills, allowing him to build on his favorite water sport, and most importantly, he knows how to save his own life, from then on, my feelings began to change. I really have the motivation to make children be able to swim on their own. Of course, the goal in my teacher life was to teach students to save their lives and not to be afraid of water sports, but more importantly, my goal is to make students love exercising and have a good attitude with physical education so that it will result in them growing into adults with good skills and perfect bodies in the future.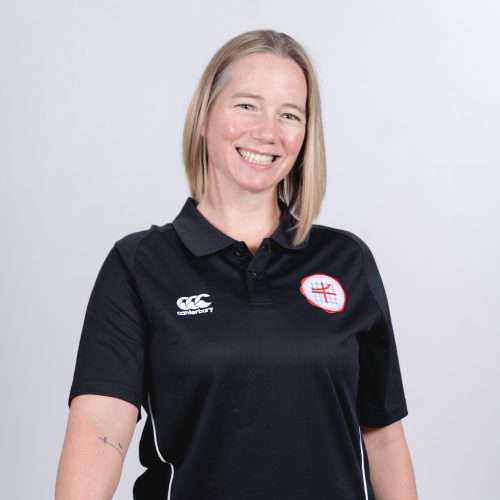 michelle.be@spip.in.th
I am from sunny South Africa and I will be teaching PE at Satit Prasarnmit International Program starting
in August 2021.
I have a bachelor's degree in Sports Management with Honours from the University of Johannesburg
and I have been teaching various age groups for the past 3 years. In South Africa I taught Life Sciences
and Physiology, in China I taught ESL and PE at kindergarten level and in Thailand I have been working
more closely with secondary level students, I am excited to work with the year 7 to 12 students at SPIP
and I hope to ignite their passion for sports and sports related activities in the same way that I feel for it.
I have competed at national level in various sports in South Africa, including gymnastics, tumbling,
soccer, field hockey, road cycling and mountain biking. I believe that taking part in sport and pushing
your physical limits teaches you a lot about self-discipline, responsibility, independence, and
perseverance. These are all qualities that should be instilled in students from a young age to be
successful adults.
I hope to create a wider understanding of the sporting and exercise environment for the secondary
students and to broaden their options when it comes to sports related careers in the future. Lessons will
include events planning, sports marketing, and physiology as well as the physical development and
sports specific training components. We have a very busy year planned and I hope the students enjoy it.