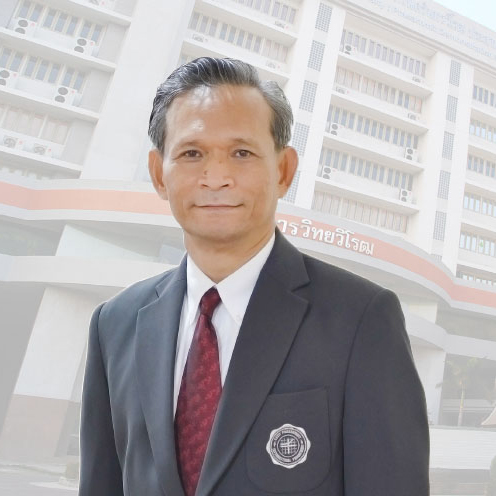 Asst.Prof.Chawalit  Soongyai
Director
Director Message
On behalf of Srinakharinwirot University and Prasarnmit Demonstration School, it gives me great pleasure to present you with details of our International Programme.
We are extremely proud to have been the first government school in Thailand to offer such a programme, we are also proud to be a registered Cambridge International Centre and for our students to be achieving outstanding results in internationally recognised English in 2017.
Satit Prasarnmit International Pragramme aims to create confident learners who have a developing international perspective, and are thoroughly equipped to enroll on degree courses in Internatioal Programmes at Thai Universities or on degree courses at universities in courntries across the English-speaking world.
I thank you for your interest and involvement, and look forward to welcoming you as parents and students of Satit Prasarnmit International Programme.
Assistant Director Message
Since its establishment less than ten years ago, SPIP, though relatively small, has proved that it is ideally equipped to run an exceptional educational programme. In its short history, SPIP has concentrated on the development of its students in an academic, social, creative and sporting capacity. Supported by a well qualified teaching staff, our students are encouraged to strengthen both their thinking and team working skills. This holistic approach coupled with skilled pedagogy equips our children for the rigours of the outside world. We are proud of our continued academic success but we will strive to extend our expectations.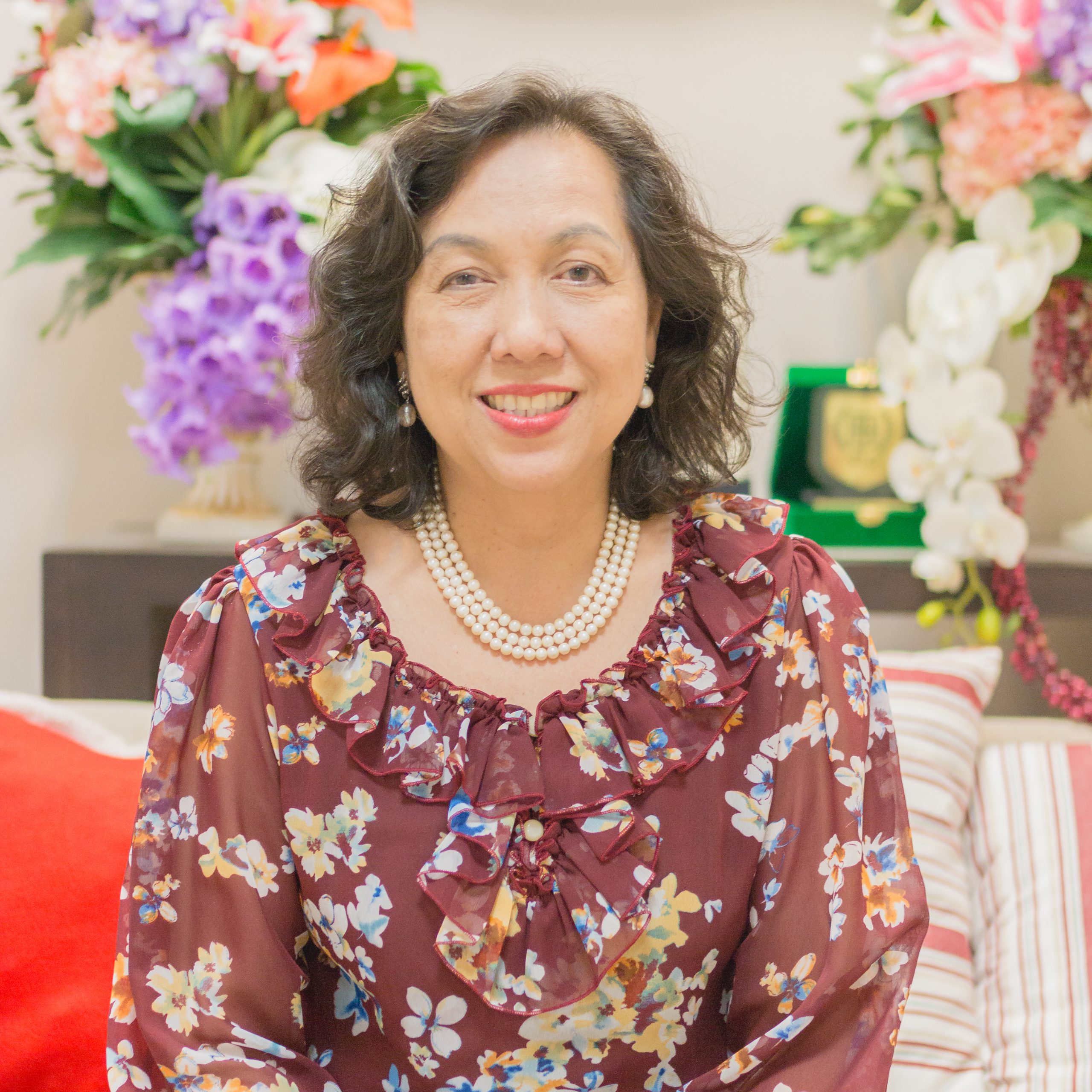 Mrs.Panprapai Mookjang
Assistant Director
Knowledge, Integrity, Citizenship
For the Satit Prasarnmit International Programme to be acknowledged as a leading provider of a top quality, holistic international educational programme based on the British National Curriculum that fosters a passion for life-long learning and being leaders in the global community.
The British National Curriculum-based international programme at Prasarnmit Demonstration School (Secondary) aims to provide a quality education that develops the individual emotionally,
academically, and morally, while also paying particular attention to the culture that are uniquely Thai in nature.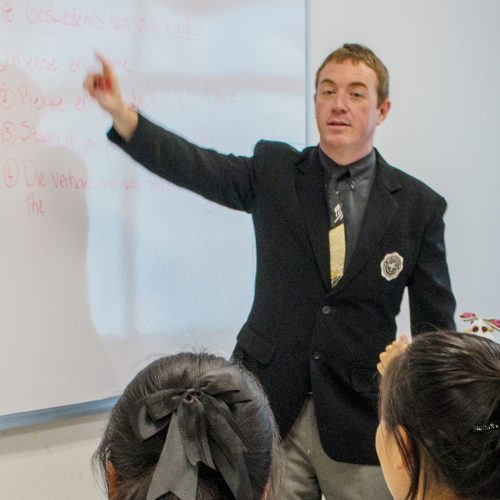 I want to extend a very warm welcome to you and thank you for enquiring about our school, Satit Prasarnmit International Programme (SPIP)
Each school is different and offered different aspects to prospective parents and students. We at SPIP's believe that it is in our uniqueness that lies our greatest strength. We are an international programme set in the heart of a Thai institution. Not only are we surrounded by an old and highly respected traditional institution, but also we have the full backing and co operation of one of the most successful demonstration schools in the country, Satit Prasarnmit Demonstration School. This enables us to not only offer and international academic programme, but also at the same time to follow and preserve the practice the traditional Thai Culture.
To support the academic development of our students we have devised a system where external examinations help us at every level so as to best benchmark your child's attainment. At the end of year nine all students sit Cambridge Check Points in English, Mathematics and Science. At the end of year 11 all students sit seven subjects in the International General Certificate in Secondary Education. Following on from that student prepare for the Cambridge Advanced Levels which they write at the end of year thirteen. Students then have access to not only international courses at Thai universities, but also courses offered by universities beyond Thailand.
I am proud to offered student classrooms that are not only interactive, each classroom has access to the schools network, but also has a smart board and data projector as standard. The science rooms are fully equipped with the last scientific gadgetry as well as all the necessary equipment needed to fulfill the IGCSE and A Level experimentations. Pupils studying Art have a fully stocked artroom with Apple-Mac computers while the ICT suite is up to date with the latest hard and soft ware. We are fortunate enough to have a theatre which we use for all assemblies as well as an indoor sport center. Finally caterers provide a balanced diet for all pupils ranging from international cuisine through to traditional Thai food.
As the all-round academic development of every child is important to us as SPIP's we have also looked to establish international links with other schools beyond Thailand. We run summer programme for our students in the UK which are offered to all year eights as well as other programme for the rest of the year groups. Traditions at our school include expedition camps, Thai cultural festivals as well as the sports days of athletics day and the swimming gala.
I invite you to come and visit us and look at what we have to offer. In only four years we have developed a programme which speaks for itself, an academic programme which has seen our students achieving international and national awards in Chinese and English respectively as well as still being the only government supported international programme offered under the umbrella of a Thai Demonstration School.
SPIP's is a small personal community based family school where the virtues or compassion, humility, integrity and sensitivity are nutured within all our students. I look forward in welcoming you to our family school soon.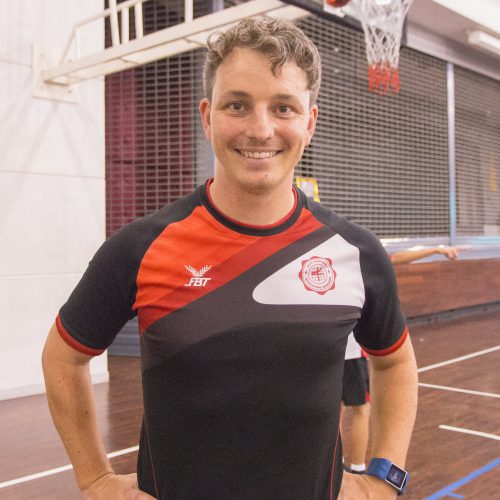 luke.ha@spip.in.th
I was born in South Africa and I'm a dual national being both British and South African. During my younger years in South Africa I developed a love for sports and exercise, competing for my school in any sport available. It was also at this time I knew that I wanted to become a teacher. My higher educational background is from Leeds Metropolitan University which specialises in sports, exercise and physical education. After my studies I started teaching in Manchester, England developing my skills in Physical Education before moving to Thailand to teach at SPIP in 2012.
My favourite sport is rugby union and during my teens I represented my province in South Africa and after moving to England played rugby at county level. I now have a passion for coaching, and particularly enjoy coaching basketball, football and badminton since moving to Satit Prasarnmit.
My teaching philosophy is that students should have the opportunity to enjoy PE no matter their age or gender, and that sport is about doing your best, not being the best. PE lessons should be fun, competitive and educational as it encourages students to have a passion for the lifelong benefits sport can have on individuals physically, mentally or socially.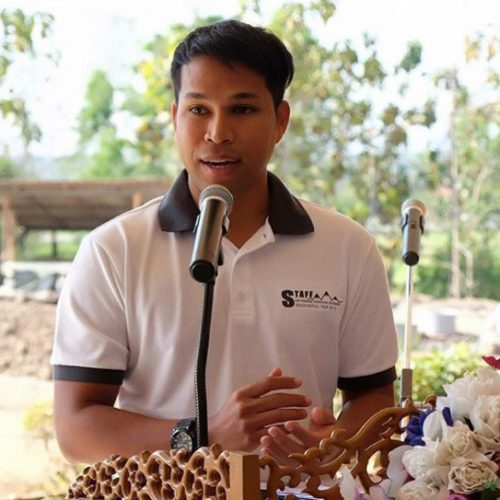 sathibhoph.so@spip.in.th
I hold a Bachelors First Class Honors Degree in Thai Language and Linguistics and I have earned certification in Teaching License from Teacher Council of Thailand. After graduating from university, I have taught at two international schools, Singapore International School as well as Satit Prasarnmit International Program. I enlighten my students to Thai Culture, allowing them to participate in Thai experiences more deeply. I am Head of Pastoral Care and I also took over the Activities Head position. Regarding my interests for lifelong learning, I have been responsive to the needs of the students, whether in a social, behavioral, or academic issues. I have to ensure that students do not fall behind in their academics. My aim is to provide students with an environment where they can express themselves, be creative and advance academically, work hard in everything you do, stay curios about the world around you and always strive to be happy.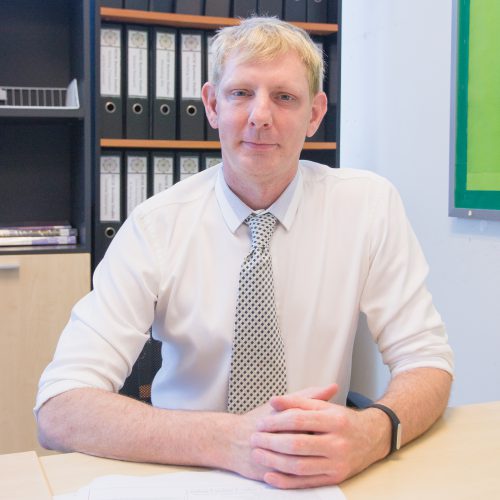 gary.mi@spip.in.th
My name is Gary Mills and I am originally from Sydney, Australia. This is my fourth consecutive year teaching at SPIP, but it is now my sixteenth year here in Thailand. In that time I have had experience in International Schools, IEP's, EP's, and Bilingual schools. Prior to teaching I have worked in management roles in fields including sales, wholesaling, and production. This has allowed my students to benefit by bringing those skills and experience into the classroom through the teaching and learning. I truly have a passion for working with others to reach their full potential and thankful of the positive impact I make on my students lives. Currently I am furthering my studies to gain a Masters of Education in Educational Administration. Even though this takes up a lot of my time, I still have time to follow my passion of motor sport, particularly Supercars Australia and Formula 1. I enjoy many of the aspects of the Thai way of life, especially Thai food.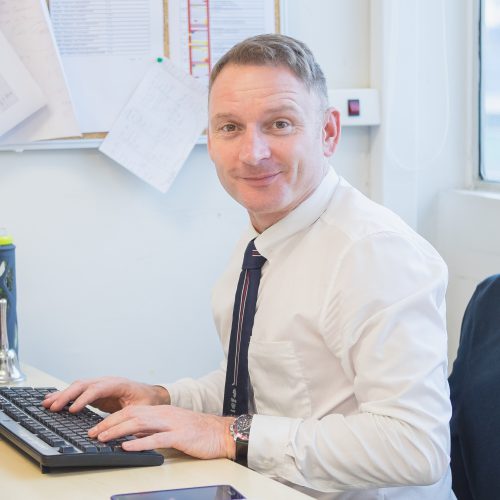 adrian.ba@spip.in.th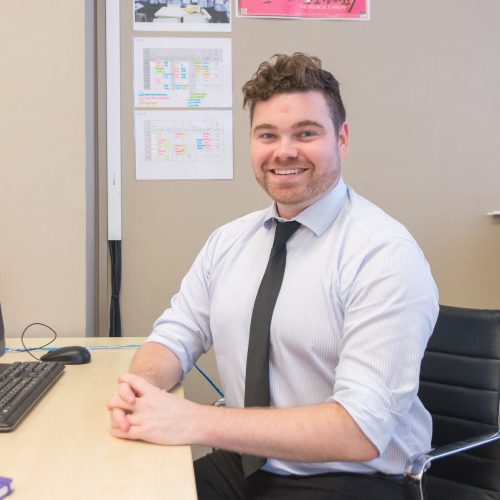 dylan.ge@spip.in.th
I was born and raised in Cape Town, South Africa. After completing my South African high school certificate, I attended a Gymnasium Secondary School in Hamburg, Germany. After returning to South Africa, I attended the University of Cape Town, obtaining a Bachelor's Degree double majoring in English Language and Literature, and Psychology; minoring in Law, German, and Education. I spent time working in South Africa, and two years in the United States of America, prior to moving to Bangkok, Thailand. I am currently enrolled at the University of Nottingham, working towards completing a Master's Degree in Education. 2017 will be my second year teaching at SPIP, and I am the Key Stage 3 Drama teacher, and Year 7 English teacher. I enjoy reading about history, geopolitics, and language; watching films and going to the theatre; and travelling.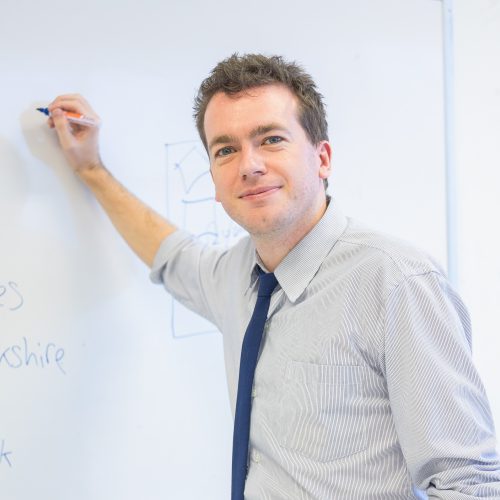 dominic.ja@spip.in.th
I am originally from Cornwall in England, but have been working in Thailand since 2008. After finishing my GCSEs and A-Levels, I then graduated from the University of Plymouth with a BSC in Social Science. Having become qualified to teach English as a Second Language, I also completed my Diploma in Education through the University of Nottingham. I taught English in two other schools in Bangkok before joining SPIP in 2012. I am currently teaching English Language to both Key Stage 3 and 4, and my responsibilities include preparing students for their iGCSE examinations. I am also the Head of Blue House, and am tasked with organizing the students for various competitions. As a keen sportsman, I have also enjoyed coaching the girls KS3 basketball team since 2014, as well as helping with the badminton and football clubs.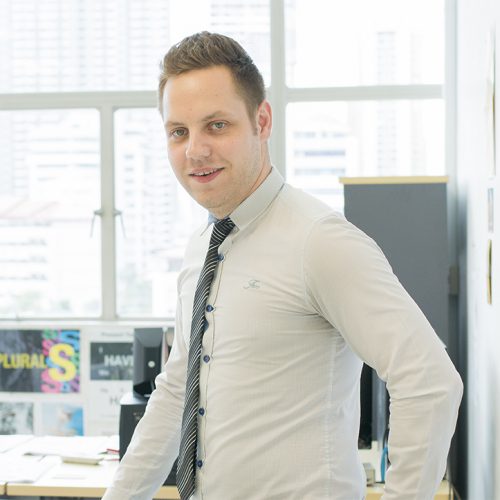 james.sc@spip.in.th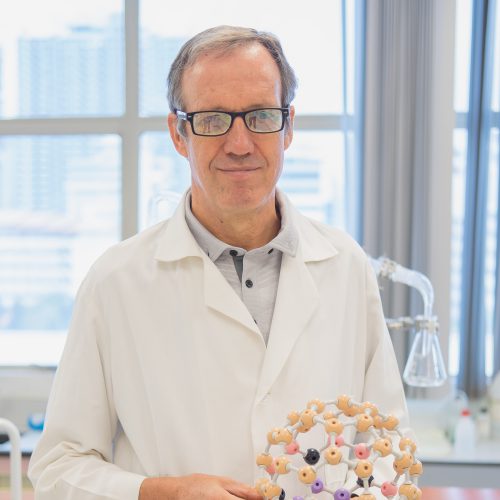 martin.wi@spip.in.th
I am a South African. Most of my career has been teaching and researching at universities. I enjoy working with students. My last scientific activities have been in nanotechnology where we manipulated the cavities in crystals. My contribution to the scientific team was the synthesis of organic compounds. Mathematics also interests me, and I have explored series of Pythagorean triples. I enjoy astronomy and like to follow the exploration of our solar system. My wife and I love camping and hiking. Thailand presents good opportunities for camping, and in South Africa there are plenty of hiking trails and camp sites for us to enjoy. While out of doors, we like photographing the beauties of nature.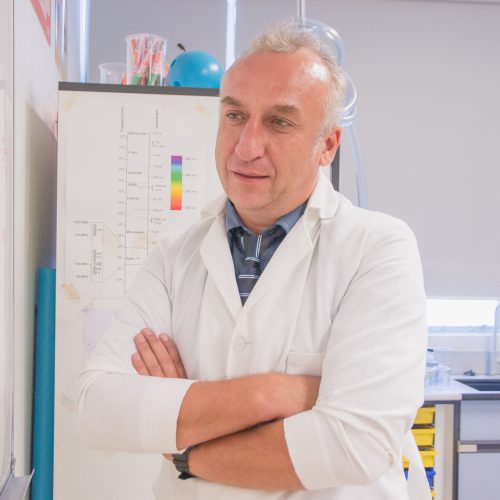 maciej.to@spip.in.th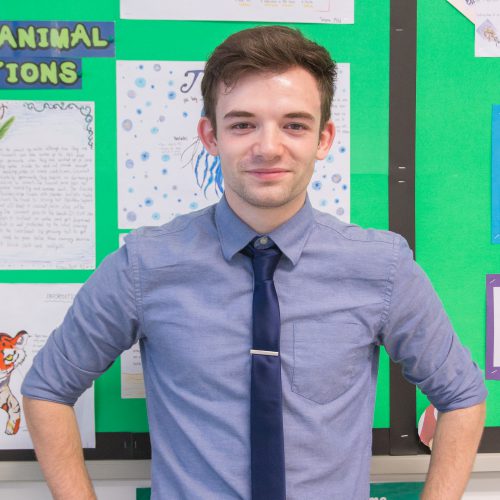 jeffrey.bu@spip.in.th
My name is Jeffrey Burke and I am currently the Full-time Science Teacher for year 7 and 8 at Satit Prasarnmit International Programme (SPIP). I graduated from Liverpool John Moore's University with a degree in Mathematics and Science with Education as a major. My affiliation with SPIP's started about two years ago as a student teacher completing a work placement programme as part of the university requirements. I joined two of SPIP's Bridging Course Programmes teaching Maths and Science. Although these were only part time positions, I have subsequently been employed as a full time member of staff after my graduation. I have had experience working in both Thailand and the UK in schools ranging from public to international backgrounds. It is my firm belief that all children can achieve, given the correct encouragement and resources. My goal is to be a teacher that has a relationship with students based on mutual respect, discipline and a will to achieve.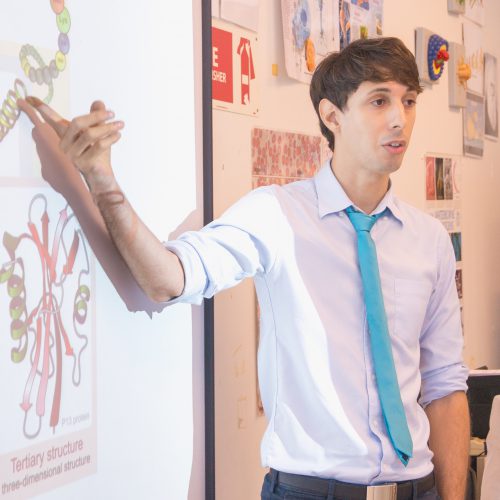 vincent.mo@spip.in.th
My name is Moulanier Vincent, and I have been teaching Biology to IGCSE and AS-A Levels students, here, in SPIP for over two years.
I graduated from Paul Sabatier University in Toulouse (south of France), where I obtained a Bachelor's degree in Cellular Biology and Physiology, a Master's degree in Biology and Health as well as Professional Master's degree in Pharmacology and Drug's professions.
Following my studies, I have had the chance to work for the "Centre of Assessment and Information about Drug Dependence", of Toulouse.
I am fluent in French, English, Thai and Creole, and I also possess decent abilities in Spanish, a language that I studied for six years. On a more personal level, I am passionate about space exploration and, due to my upbringing in the Caribbean, enjoy any sea or beach related activity.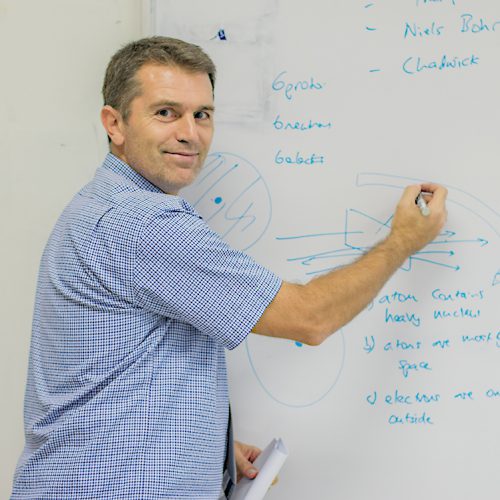 kenneth.ga@spip.in.th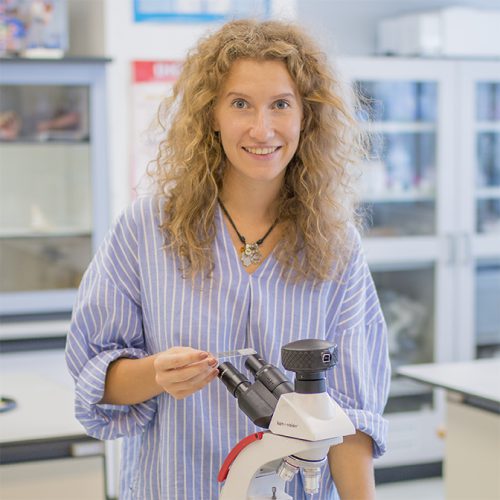 nataliia.pa@spip.in.th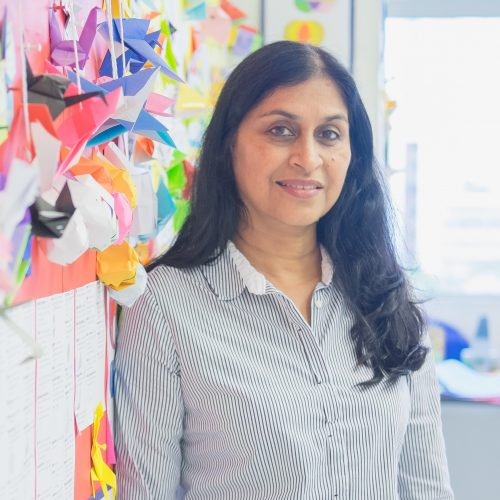 rupa.po@spip.in.th
I am Mrs. Rupa Pole and I am an Indian. I've been staying in Thailand for the past 24 years and it has become my second home now. My career in teaching started in 2005, and since then I have been teaching Mathematics to Key Stage 3 and 4. This is my third year at SPIP, and it has been a wonderful experience so far. Outside school life, I am a mother of 2 amazing daughters; both have studied engineering in the United States. When I'm not teaching, I'm most likely wrapped up in cooking, travelling or painting.
rajan.sh@spip.in.th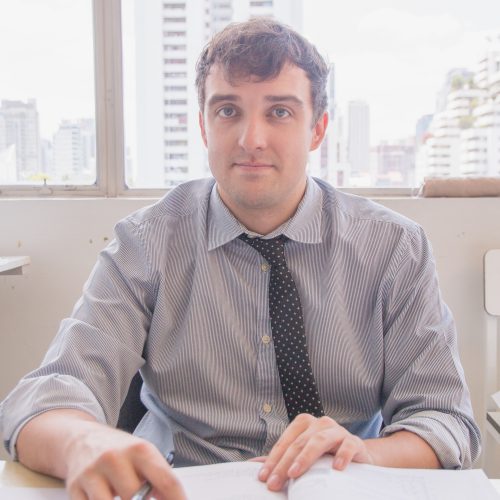 joe.fi@spip.in.th
I'm from Sheffield in England where I was born and grew up. I studied Mathematics at the University of Manchester for three years before training as a teacher at the same place. I worked as a teacher in Manchester before moving to China for a year and then to Thailand. I love the weather and the food in this country and like to spend weekends going to beaches at beautiful islands like Koh Samet or Koh Chang. I'm a big sports fan who loves playing and watching football and have a recent interest in basketball, too. "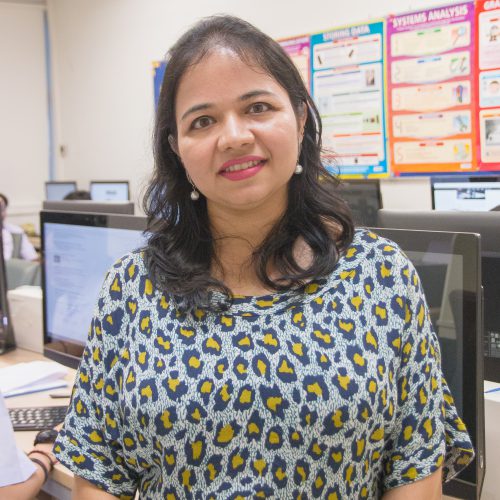 arti.du@spip.in.th
I'm from India .I've been in international education (UK and Singapore curriculum) for past 10 years teaching ICT and Chemistry in Thailand and learning about this rich and vibrant culture. This is my fifth year in SPIP and I thoroughly enjoy working here. I am passionate about my work and ensure all my students gain knowledge and skills which are essential for their learning and overall development. I love reading and learn more about innovative ways to use students' interests to help them grasp academic content. It's my mission to help the students reach their formidable potential and I am excited to be a part of SPIP community.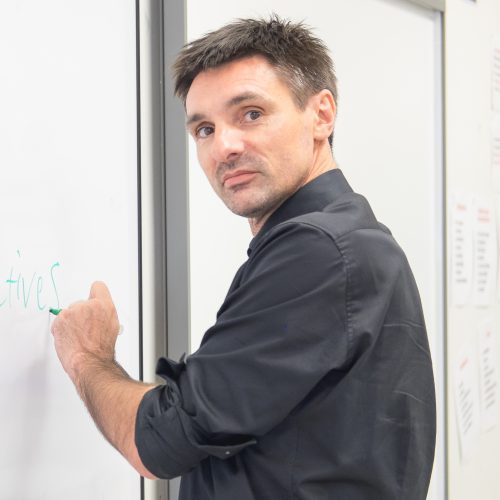 marcus.wo@spip.in.th
I was born in Nottingham, England, and attended West Bridgford Comprehensive
School. I spent one year at Clifton College before going to Ipswich College
for a further three years to do a BA (Hons) course in Design Communication,
specializing in camera work and film production.
I also have a P.G.C.E.i in Education from Nottingham University, which is
one of the top 5 ranked universities in the country for education training.
I also have a C.E.L.T.A qualification from Cambridge, and am currently half
way through my Masters course in Education Leadership and Management, again
from Nottingham University. I have been teaching for over 17 years, both
home and abroad. I have worked at SPIP for over 5 years, and currently teach
English Language to the Key Stage 3 and 4 students in the mainstream and
first language curriculum.
I am a keen sportsman, and assist with the coaching of the boys'
football teams during extra-curricular activities. I am also head of the
Yellow House. As a photographer, I work on weddings and other events in my
free time. I also photograph sporting events, and assist with the school
Facebook web page upkeep at SPIP.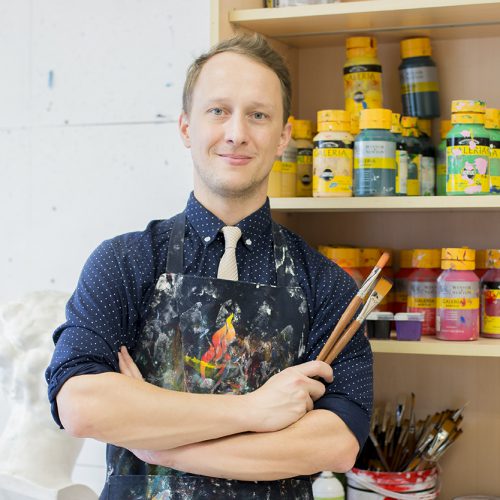 alec.do@spip.in.th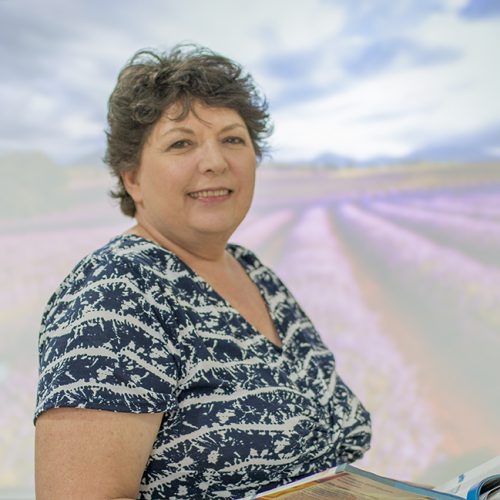 charmaine.br@spip.in.th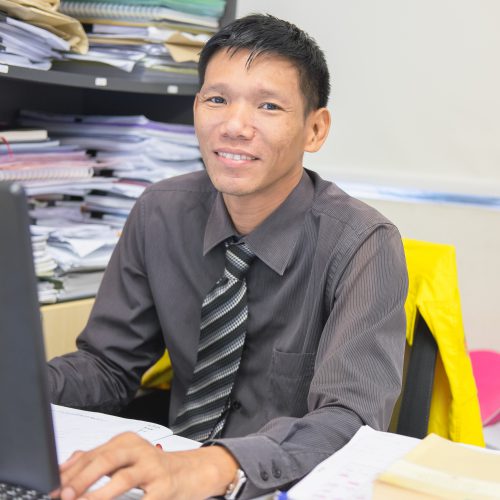 wirut.wi@spip.in.th
I graduated both BA and MA in International Relations from Ramkhamheang Universitywas and earned teaching certificate from Sukhothai University. I have been in Education industry from the year 2003 and have been teaching in both Thai and International curriculumns. I have been teaching Thai to varies ages of students from kindergarden to high school students, both Thai and non-Thai students. I have worked at SPIP for over 5 year, and am currently teaching in both Key Stage3 and Key Stage 4 Thai Language and Culture.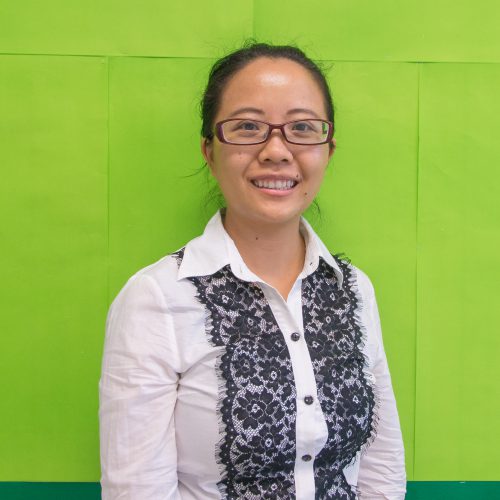 jingji.zh@spip.in.th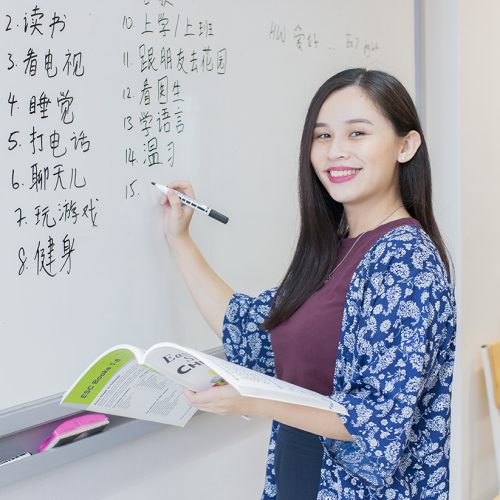 ivy.gr@spip.in.th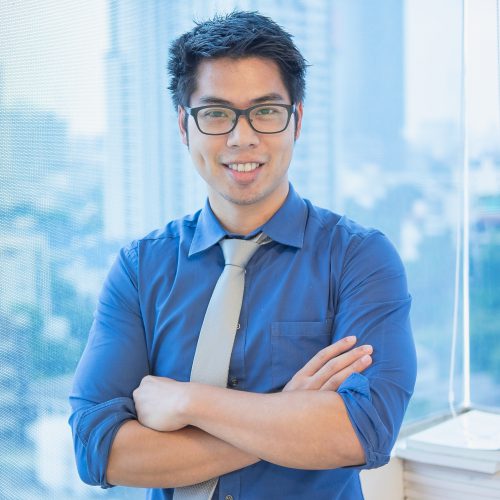 ken.so@spip.in.th
I am an American-born Thai that has spent the majority of my life in the States. In university I focused my studies on the areas that I loved, graduating with a history and business degree. It was also during the final years of university that I knew my path would take me back to Thailand to begin the first phase of my professional life. Little did I know that I would still be in Thailand ten years later, pursuing my career in education.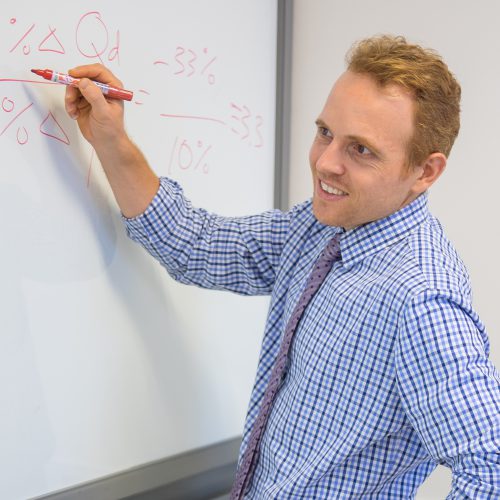 thomas.vu@spip.in.th
I hold a master degree in business and teaching economics. Over the past 15 years I have developed experience teaching a wide range of levels in both the Netherlands and Thailand. During the past ten years I have both taught A-levels and equivalents in the subjects Economics and Business Economics in Thailand and the Netherlands as well as lectured business subjects at university level in Thailand where I have also held a position as translator of academic publications. In addition to teaching I do research in the field of behavioral economics and act as peer reviewer for several international conferences organized by Thai universities. Furthermore, I translate academic materials from Thai to English.
In educating students I take a holistic approach. I aim to instill a sense of security and self-confidence in students which allows them to reach beyond their current competences and aim high to actualize their potential. I believe in taking a sincere interest in individual students and offering them tailored guidance and assistance in academic endeavors. Luckily, here at SPIP I am able to devote sufficient time and effort to giving students the personal attention they need.
In my free time I enjoy running, cycling and working on small scale building projects. I do auto repair and bake regularly for family and friends. I have two delightful daughters and a caring wife who are patient and supportive allowing me to fully develop in my career as educator.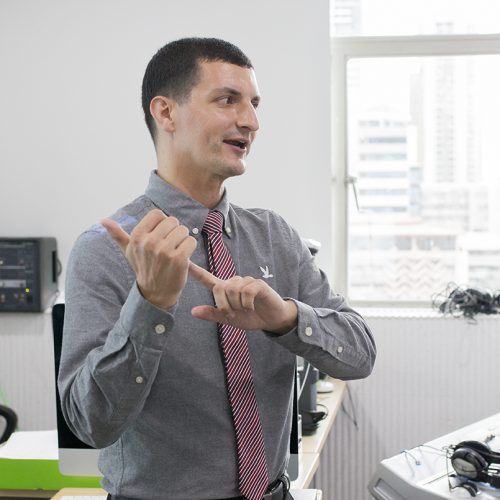 benjamin.rh@spip.in.th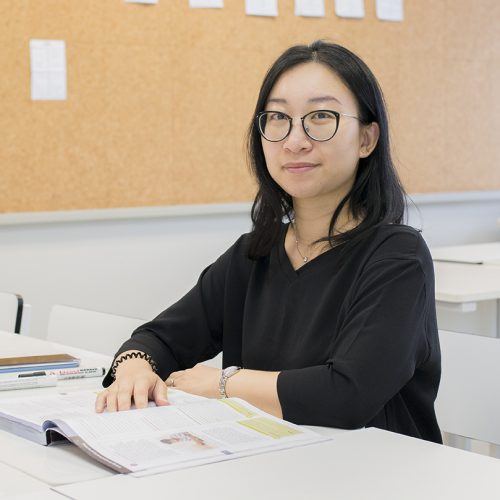 shirlene.pa@spip.in.th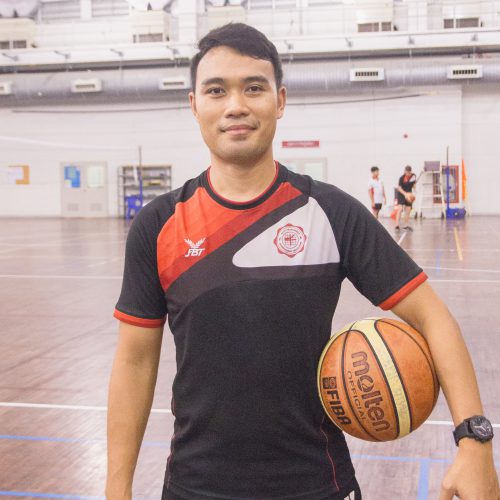 rattapum.so@spip.in.th
I graduated from Silpakorn university in sport science where I was the captain of the university rugby team and also head of the rugby club. For my sport background, I have been playing football since I was in a primary school and increased my interest in basketball when I was in secondary school. For my work experiences, I worked in several fitness companies for more than 6 years. I learned many exercising sports and skills excluded what I have learned in the university. It was a time that I learned aerobic dance, step dance, RPM, body step and functional training. It was not only sport skills I have developed, but also skills to teach others. I know how people feel when they need to exercise , they are not given correct guidelines. I also improved my interpersonal skills which helped me a lot when I first became a teacher. Currently, I have been working here for more than 3 years and keep on developing myself to be one of the best teachers among my colleagues.
My goal of teaching PE here is not only to teach the students about sport skills, but also address the benefits of exercises. Once students learn the basic skills it helps them to be able to build higher level skills after graduating from school. I expect that the benefit they are gaining will lead them to have a better, healthier life and future.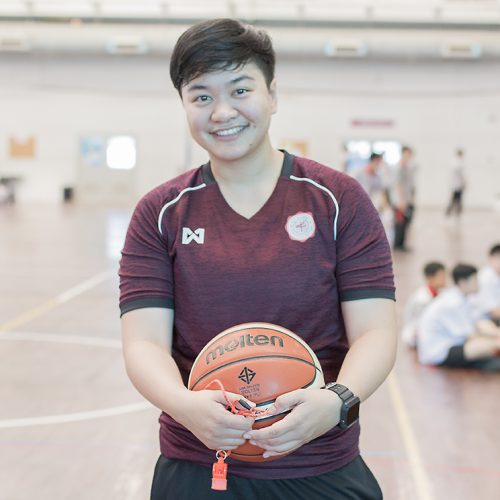 kanokwan.ch@spip.in.th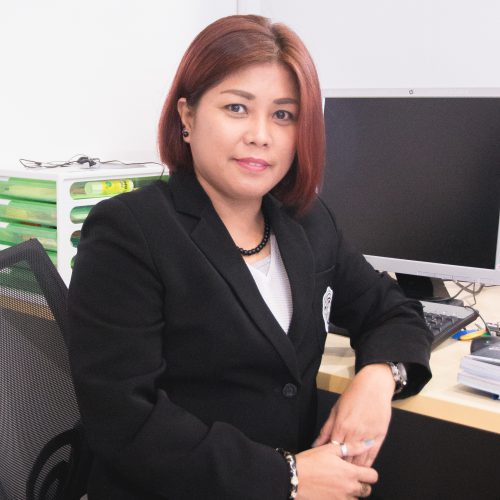 grace.ar@spip.in.th
Hello! I'm Grace and I am from the Philippines. I have 14 years' experience working as a Learning Support Staff ranging from Early Years to Secondary level. My duties involve organizing learning activities tailored to students with special needs, learning capacities and Intellectual Disabilities. My broad experience as a Learning Support teacher have ultimately shape my own personal philosophies for teaching and education, it also taught me the value of patience and encouragement. As an educator I believe that every child is special, unique and has the ability to learn in distinct ways. I also love learning new things and can easily adapt in different work settings.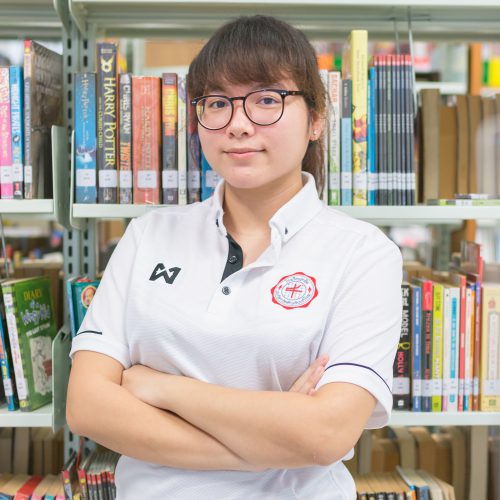 librarian@spip.in.th
I was born in Suphan Buri and raised in Bangkok. I hold a bachelor's degree in
Library and Information Science from Thammasat University. I had her first librarian
experience at Thammasat University library when I was a university student. I have worked in at Montesorrie International School in Bangkok before moving to Satit Prasarnmit Internaitonal Programme. My goal is to form a culture of reading for students and turn the library to be ahigh-quality access point of knowledge and culture, inspiring students to explore, achieve and contribute to improving their quality of learning. My favorite quote is "The more that you read, the more things you will know. The more that you learn, the more places you'll go" ― Dr. Seuss. Outside of my role,
I enjoy reading, running and traveling.
History of Satit Prasarnmit International Programme
With 60 years experience, Prasarnmit Demonstration School is an institution that is representative Synonymous with the word "quality".
The School operates within the education faculty of Srinakharinwirot University. It is an institution that moulds good management techniques by the administrators with sound educational approaches by all the teachers in order to train the students to be knowledgeable in all aspects and to be expert in technology. The teachers plan the curriculum, develop a range of teaching methods and assess the results.
The academic programme is primarily structured for students who wish to enter Universities overseas, or international programmes at Thai Universities.The SPIP programme is accredited by the Thai Ministry of Education (MOE) which recognises the SPIP diploma as equivalent to the Thai secondary school certificate
As a Cambridge International Centre, accredited by Cambridge International Examinations, SPIP is able to conduct Cambridge IGCSE and A level examinations and Cambridge Checkpoint tests. The Cambridge IGCSEs are recognise by the Thai Ministry of Education (MOE) as having equivalence with the Thai Secondary School Certificate.