History of Prasarnmit Demonstration School (Secondary)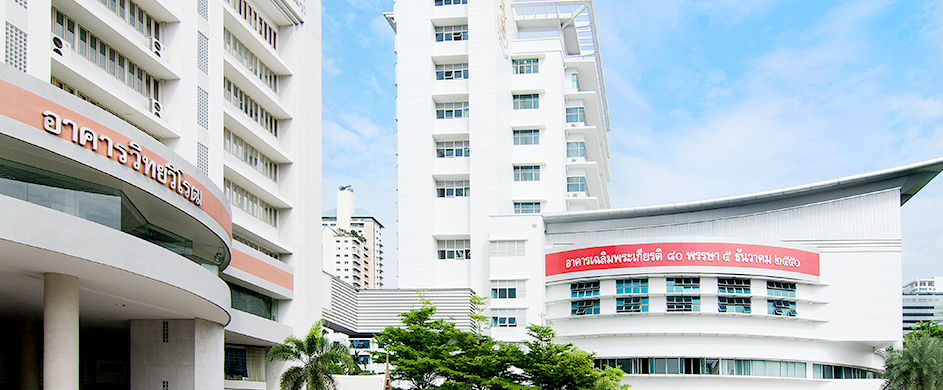 Prasarnmit Demonstration School (Secondary)

With 60 years experience, Prasarnmit Demonstration School is an institution that is representative of the word "quality".


The School operates within the education faculty of Srinakharinwirot University. It is an institution that moulds good management techniques by the administrators with sound educational approaches by all the teachers in order to train the students to be knowledgeable in all aspects and to be expert in technology. The teachers plan the curriculum, develop a range of teaching methods and assess the results.


The teachers develop young people physically and mentally, to be able to solve problems, to possess potential in self-development, to be of good character and to be able to use new technologies in order to communicate well. The teachers train the students to become expert, skilled in managing, to love learning by themselves, to be skilled in communication, to be able to work well with each other, to be fair, to have morality, to promote culture, to conserve the Thai lifestyle and to be able to live with others happily.






---
The academic programme is primarily structured for students who wish to enter Universities overseas, or international programmes at Thai Universities.


The SPIP programme is accredited by the Thai Ministry of Education (MOE) which recognises the SPIP diploma as equivalent to the Thai secondary school certificate

As a Cambridge International Centre, accredited by Cambridge International Examinations, SPIP is able to conduct Cambridge IGCSE and A level examinations and Cambridge Checkpoint tests. The Cambridge IGCSEs are recognise by the Thai Ministry of Education (MOE) as having equivalence with the Thai Secondary School Certificate.


SPIP students benefit through all classes being taught in English (except MOE stipulated Thai language and culture requirements), small class sizes, and are encouraged to be independent thinkers.